January Jones Addresses Rumored Romance With The Bachelor's Nick Viall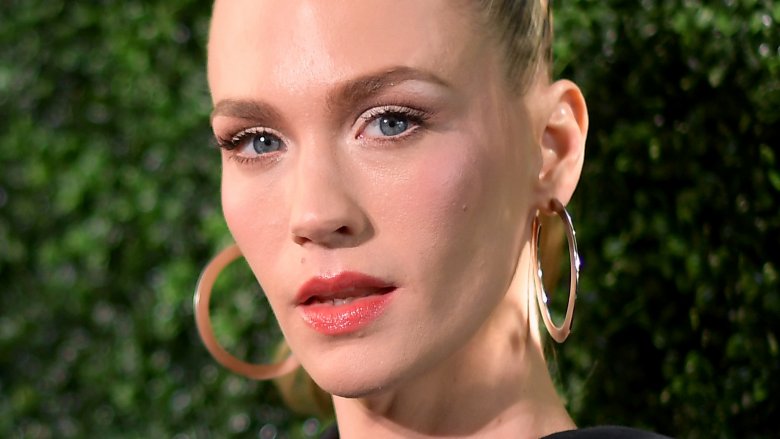 Getty Images
Is the Mad Men actress really dating the reality TV star?
On Tuesday, Feb. 21, 2018, January Jones spoke with Entertainment Tonight at the launch of the Runway to Red Carpet Initiative in Los Angeles about her relationship with The Bachelor's Nick Viall, finally addressing rumors that the two were dating. And, unfortunately, Jones revealed that she and Viall are nothing more than friends.
"He's a friend of mine. He's super sweet," Jones told ET. "No, I'm single. But, he's a friend of mine and tells me lots of inside scoops."
Nicki Swift previously reported that Jones and Viall were thought to be in a relationship in January 2018, as a source told Page Six at the time that they'd started dating.
The two celebs had connected after Jones gushed about her love for The Bachelor and her crush on Viall during an appearance on The Late Show with James Corden. She'd later gone back on The Late Show and revealed that Viall, who broke up with fianceé Vanessa Grimaldi in August 2017, had contacted her and challenged her to compete against him on Lip Sync Battle. Though she'd declined his offer, the two were reported to have met up at some point.
Jones' interest in The Bachelor has apparently since dwindled, as she told ET on Feb. 21 that she's found the latest season of the show to be "boring."
"As I was getting ready, I was watching last night's episode. I know who the final three are... I don't know," she told the celebrity news site. "There hasn't been enough drama this season to entice me. It's been a little too boring, I'm sorry to say. I guess they're too normal or whatever. We need some [drama]. There was that one girl, Krystal. She was Cracker Jacks. Yeah, she was weird."
Well, there's always next season, Jones.