Jenelle Evans' Husband David Eason Fired From Teen Mom 2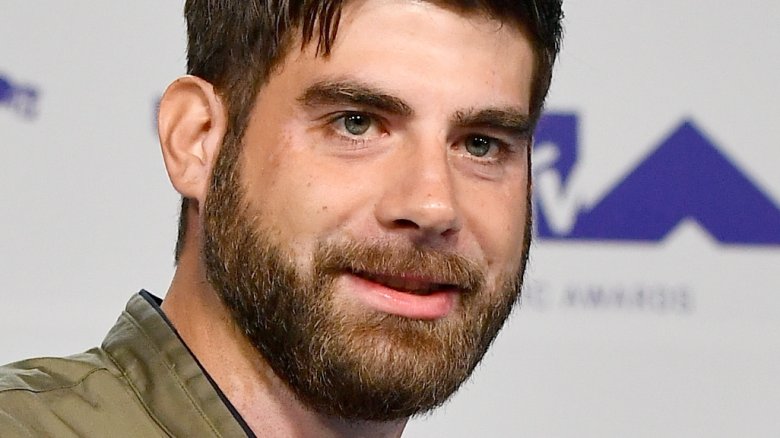 Getty Images
MTV has said goodbye to the reality TV star.
Teen Mom 2 star Jenelle Evans' husband, David Eason, has been booted from the MTV reality show. According to Us Weekly, Eason's exit is due to a number of homophobic tweets allegedly sent out by his account, in which he reportedly called members of the LGBTQ community "abominations."
"David Eason's personal comments do not reflect the views of MTV," read a statement from the network obtained by Us Weekly. "With six weeks left of production on Teen Mom 2, effective immediately, we are ending our relationship with him."
At the time of this writing, it's unclear how Eason's absence from the show will affect Evans' role in the series.
As E! News reported, while Eason's Twitter account was taken down, his alleged homophobic tweets were still shared online via screenshots. His alleged tweets were apparently in response to another tweet that encouraged limiting the exposure children have to weapons at home. "And just what makes you think you have the right to tell me how to be a parent? Because you think you know me? LMAO why don't you go tell the homo and transgender parents to start teaching their kids better morals?" Eason reportedly tweeted out. "Oh I forgot, that's supposed to be normal."
When asked by another Twitter user if he was going to teach his children to hate gay and transgender people, Eason reportedly replied, "No, I'm going to teach them not to associate with them or be that way...if you lay down with dogs you get up with fleas."
Understandably, the tweets sparked outrage online, leading fellow Teen Mom stars Kailyn Lowry and Leah Messer to condemn them on social media.
"I'm absolutely disturbed by the comments David made regarding gay & transgender parents," Lowry tweeted.
Messer added, "They need HELP! Something needs to happen! This is all disturbing to say they least, but not surprising!"
Since the backlash, Evans has spoken out about her husband, with whom she shares a 1-year-old daughter. In a statement obtained by TMZ, Evans said, "David didn't understand how offensive people would get or how Twitter even works. Now that he realizes his voice is very strong within media/tabloids he has deactivated his account. He agrees he will keep his comments to himself from now on."
She went on, "David doesn't hate people from the LGBT community. My old manager was gay and used to be one of me and Davids close friends. We attended Farrah's birthday in Miami with a lot of LGBT people there and he didn't act in any type of way. We went had a good time and left."
Evans continued, "We are sorry for the comments that were made."