The Time Days Of Our Lives Fired Legends Drake Hogestyn And Deidre Hall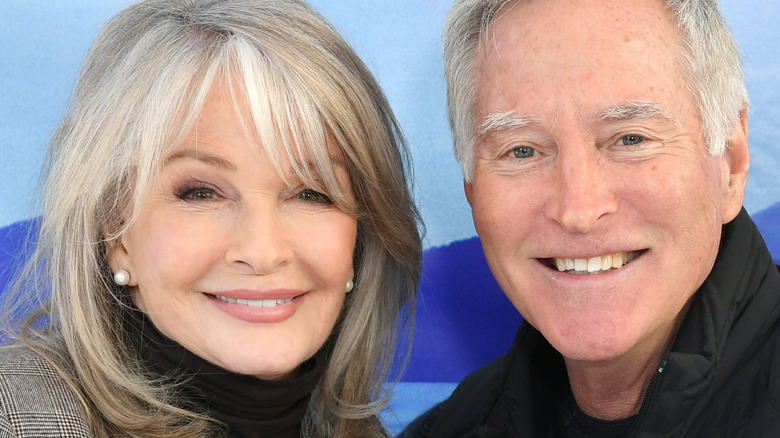 Jc Olivera/Getty Images
The names John Black and Marlena Evans have become synonymous with "Days of Our Lives" over the years. The two characters, played by veteran actors Drake Hogestyn and Deidre Hall, have become icons in the soap opera world, both alone and together as one of the show's most beloved super couples. Hall first appeared on "Days of Our Lives" as Marlena in 1976. She was instantly liked by fans, and soon became one of the show's most popular characters with dramatic and adventurous storylines, as well as romances with characters like Roman Brady, per Soap Central.
Hogestyn joined the cast in 1986. His character was in the middle of an identity crisis, showing up in Salem with no memories. He was eventually believed to be Marlena's presumed dead husband, Roman (via Soaps in Depth). However, when the real Roman returned to Salem, John was left back at square one. He took the name John Black and searched for answers about his past. By the time of Roman's homecoming, John and Marlena were already deeply in love. Although Marlena tried to make her marriage to Roman work, she couldn't ignore her feelings for John. The two ended up having an affair, and Roman and Marlena divorced in the aftermath.
Over the years, John and Marlena have endured many hardships, but they've always been one couple that fans could count on to prevail. However, there was a point where the iconic duo wasn't in Salem after being fired from the legendary sudser.
Hogestyn and Hall were fired in 2008
Michael Mattes/Shutterstock
In 2008, "Days of Our Lives" fans were stunned when the soap opera announced that the characters of John Black and Marlena Evans would be leaving Salem. "The couple will be happily reunited after a long period of angst and separation and will be off-screen after January for an unknown period of time. It was a very tough decision to make," executive producer Ken Corday told Soap Opera Digest at the time (via Soap Central). The move to cut Drake Hogestyn and Deidre Hall appeared to be strictly due to the show's budget cuts, as they were two of the highest-paid stars.
During the time of Hogestyn and Evans' firing, their on-screen alter egos were in the middle of a dramatic storyline, which included the pair being estranged and trying to find a way to reunite, as well as John's son, Brady returning to Salem. The couple officially left Salem together in January 2009, and fans were unhappy about how it all went down, per TV Source Magazine.
However, by 2011, John and Marlena were officially back on "Days of Our Lives," and Hall was happy to reprise her role on the sudser. "We're coming back to a different 'Days of Our Lives.' The one we knew 20 years ago, for its family core value stories, real romance, and little less science fiction," the actress said (via WLBT). Of course, Hogestyn and Hall aren't the only cast members who've been fired over the years.
Other Days of Our Lives stars who have been fired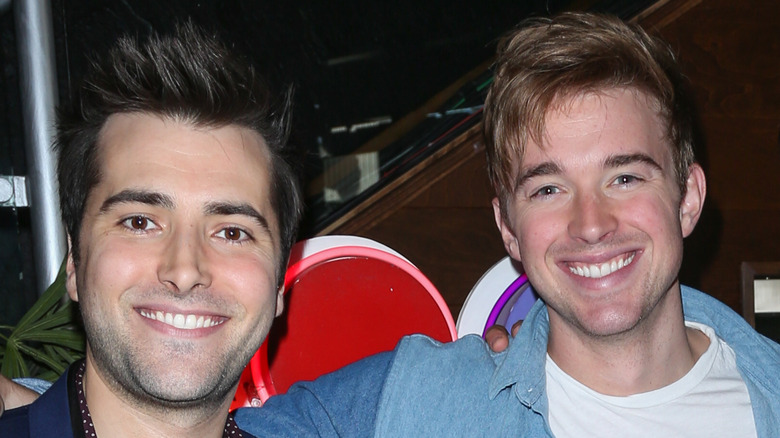 Paul Archuleta/Getty Images
As shocking as Drake Hogestyn and Deidre Hall's firing from "Days of Our Lives" was for fans, they aren't the only stars to have been axed from the soap opera. Over the years, the show has cut many beloved actors such as Matthew Ashford, who plays the role of Jack Deveraux, per TV Overmind.
The sudser also caught heat when they opted to kill off Shawn Christian's character, Dr. Daniel Jonas in 2015 (via Soap Hub). "I was really shocked, I have to say," Christian's co-star and real-life love Arianne Zucker said of his exit. "Not just for the fact that we were working together at the time, but I was surprised he was the one to go. I read in some places that he left on his own accord. Uh, no he didn't. He was fired. He did not leave on his own accord. I wasn't happy about it."
In 2020, "Days of Our Lives" stunned fans when they seemingly fired their entire cast, releasing them from their contracts and announcing a hiatus in filming. Later, when the show resumed production and gave actors new contracts, stars like Freddie Smith (ex-Sonny Kiriakis), Chandler Massey (Will Horton), and Galen Gering (Rafe Hernandez), were all fired from the series, per Gold Derby.
Thankfully, these days the show has seemingly found a bit more stability with its move to Peacock. They have even been working to bring beloved characters back to Salem.