Kevin Spacey's Legal Woes Are Far From Over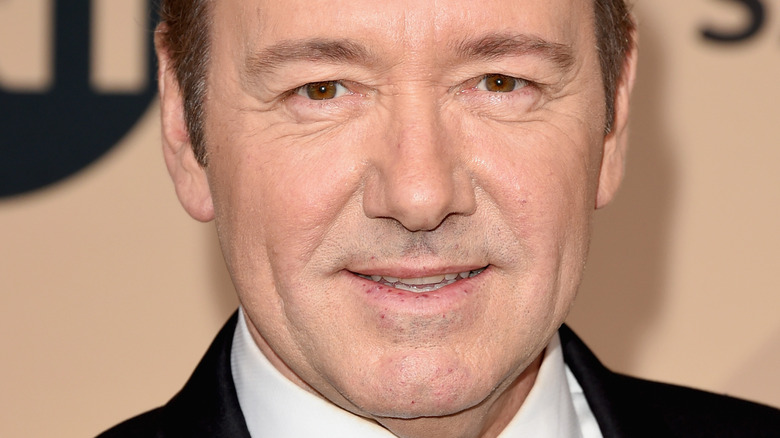 Jason Merritt/term/Getty Images
Disgraced actor Kevin Spacey has seen his once prolific career deteriorate to nothing since his legal trouble began in 2017. That year, Spacey was accused of sexual assault and abuse by multiple alleged victims. The public fallout was immediate and within a matter of months, his career was all but over.
"Rent" actor Anthoney Rapp alleged that Spacey made sexual advances towards him when Rapp was 14. "My stomach churns," Rapp said to Buzzfeed. "I still to this day can't wrap my head around so many aspects of it. It's just deeply confusing to me." Spacey responded to the allegations by claiming that he had no memory of the encounter but if things played out the way Rapp described, that was due to his drinking. "I did behave then as he describes, I owe him the sincerest apology for what would have been deeply inappropriate drunken behavior," Spacey said. Rapp was just the first of many men to come forward with allegations against the "House of Cards" star.
At that point, Spacey's career took a nosedive, reports People. He was forced to return his honorary Emmy, was charged with a crime in Massachusetts, fired by Netflix, investigated by the Los Angeles district court, and sued by multiple entities, all within a few years. His legal troubles are far from over. Spacey is now facing seven new charges of sexual misconduct in the UK.
Spacey is headed back to court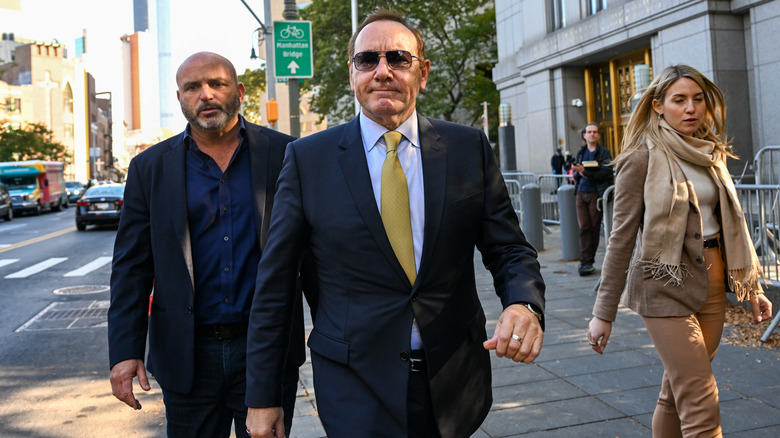 Alexi Rosenfeld/Getty Images
UK authorities announced that Kevin Spacey would be charged with seven counts of sexual misconduct against one person between 2001 and 2004. These charges will be added to four counts of sexual assault and an additional account of assault, for which Spacey was charged in July, per CNN. At the time, the actor pleaded not guilty.
Spacey has not yet addressed the new charges. but he has had a lucky streak in the courtroom recently. Three years after first speaking out against Spacey, actor Anthoney Rapp sued the Oscar winner for $46 million in New York state civil court, per CBS. The jury found Spacey not liable for any wrongdoing in the alleged 1986 incident. "[T]here was no truth to any of the allegations," his attorney, Jennifer Keller, told reporters while leaving the courthouse.
Spacey is set to stand trial again in June 2023, as he is facing a total of 12 charges in the UK, per The Hollywood Reporter. While Spacey has yet to address the seven new charges, he did speak to ABC after pleading not guilty at the July 2022 hearing. "I am disappointed with [the court's] decision to move forward. I will voluntarily appear in the UK as soon as can be arranged and defend myself against these charges," he said. "I am confident I will prove my innocence."
If you or anyone you know has been a victim of sexual assault, help is available. Visit the Rape, Abuse & Incest National Network website or contact RAINN's National Helpline at 1-800-656-HOPE (4673).