Why Jason Momoa Hid His Aquaman Role From His Family For Years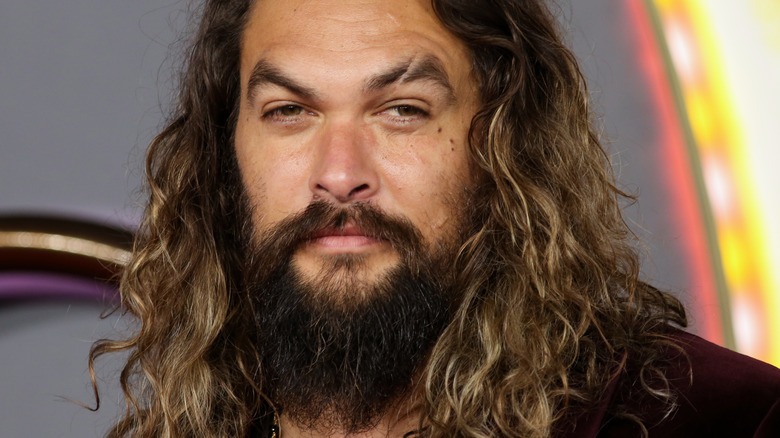 Lia Toby/Getty Images
Jason Momoa sure knows how to keep a secret! While some fans recognize the actor from shows like "Game of Thrones" or "Baywatch Hawaii," he is best known today for his role as Aquaman. Momoa first made an appearance as the DC character in the 2016 film "Batman v Superman: Dawn of Justice" before landing his very own solo film in 2018. The "Dune" star recounted being a little hesitant when director Zack Synder first reached out to see if he would be interested in playing the superhero. He confessed to GQ, "When Zack told me he wanted me to play Aquaman, I was like, 'What? That's like the farthest thing [from what I thought] I would ever be.'"
However, he came around to the idea and is very proud of not only what he created, but the message behind the films as well. "It's amazing to be able to bring awareness of what is happening to our planet," he told the outlet. "It's not some story that's been told over and over, [it's a] movie about what's happening right now but in a fantasy world."
While Momoa has done an exceptional job as Aquaman, the actor revealed he was actually cast for the role years before the movie came out.
Jason Momoa was hired as Aquaman before the movie had a script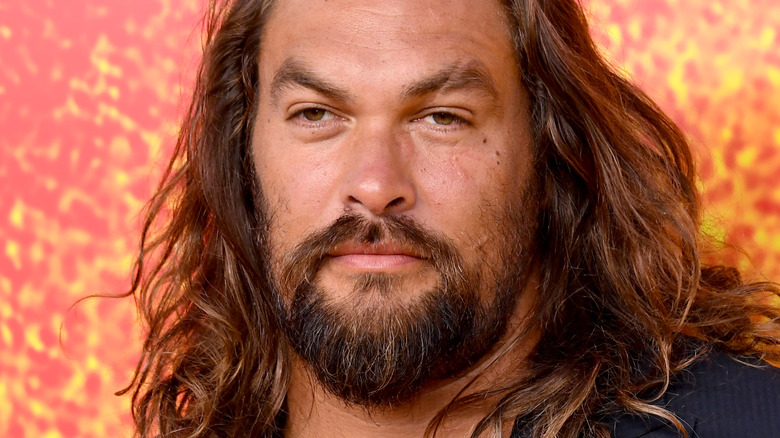 Jon Kopaloff/Getty Images
Jason Momoa was tight-lipped about his involvement as Aqauaman for a long time. In the book "The Art and Making of Aquaman", he said, "When I first got the role, I couldn't tell my friends or even family members. [I] had to straight up lie to everyone who asked me about it directly" (via Insider). Momoa claims he was hired several years before production began and way before director James Wan signed on to do the film. "I was in the role before there was even a script," he continued. "I was the first person officially involved with the film." 
Once he was able to reveal the exciting news, the "See" star admitted on "Jimmy Kimmel Live" that he had to refrain from telling anyone for four to five years. "They just wanted it to be a secret," he told the late night host. According to Slash Film, Momoa's casting was confirmed in October 2014, meaning he could have been brought on as early as 2009 or 2010. 
The actor explained how much he despised doing press over the years because every time he would be asked about playing Aquaman, he had to flat out lie. In "The Art and Making of Aquaman," he said, "Everyone would be like, 'You're playing Aquaman!' And I would have to lie and say, 'Nope, not happening. I don't know what you're talking about." Now, Momoa is ready for the franchise's second installment.
Jason Momoa is credited as a writer in the Aquaman sequel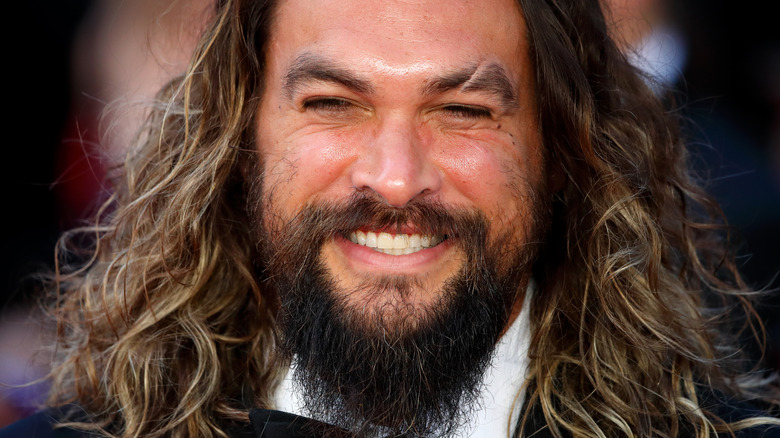 Max Mumby/indigo/Getty Images
Jason Momoa isn't just the face of Aquaman: he's also a writer on the upcoming sequel. "I was one of the writers on it and the minute we finished ["Aquaman"] I went in with a 50-page outline for the second one and they used it and they liked it," he said during an interview with The Hollywood Reporter. "It's got my heart in it. I feel very connected to the character," he added. 
Fans have been patiently waiting for "Aquaman and the Lost Kingdom" for years. The film was slated to release in December 2022; however, the date was pushed back due to production delays during the pandemic, per Deadline. Although Warner Bros was expecting the movie to hit theaters by March 2023, it's now dropping for Christmas 2023 — which will mark a five year gap since the first film was released. The outlet also reported that "Aquaman" did staggering numbers at the box office, bringing in $335.1 million in the U.S. and over $1 billion worldwide. Likewise, the sequel is expected to have a massive turnout. 
"It's a lot of funny stuff, and there's a lot of stuff that's just what's going on in our environment, talking about climate change and just hitting on certain things that I wanted to hit on," Momoa told ET in reference to the film.