Karla Souza Alleges She Was Raped By A Director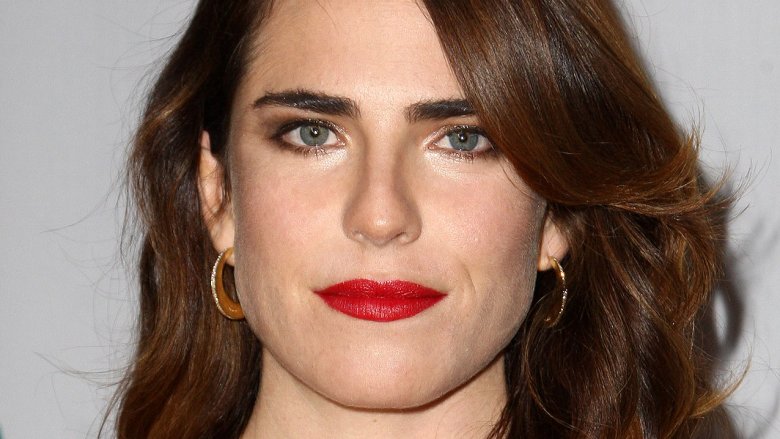 Getty Images
The How to Get Away with Murder star is breaking her silence.
During an interview with CNN en Español on Tuesday, Feb. 20, 2018, Karla Souza claimed that she was raped by a director in Mexico when she was just starting out as an actress.
"I had just started my career, and they introduced me to all of these producers, and that's where the manipulation began of 'You owe me one,'" she said, without disclosing the director's name (via E! News). "So they start to put that in your head, they'll tell you things like, 'Oh, you know, I'm having to push for you. You haven't made a name for yourself, but I know that you're great. I know that you're going to show me that you're great.'"
Souza continued, "I'm saying it like this but it's all said in a very relaxing setting, but they're little seeds that are red flags that back then I wasn't educated on this to know what this person was doing. This is a very charismatic person, who has a great career."
As the 32-year-old actress explained, she and the director were reportedly separated from the rest of the cast and crew while filming on location, as they stayed in a different hotel. During this time, he allegedly made a habit out of stopping by her room in the middle of the night.
"He knocked at my door saying he wanted to go over some scenes and I thought it's 2 a.m., it's not appropriate and it's something that shouldn't be happening," Souza said (via People), adding that he would "humiliate" her on set whenever she refused to open her door.  
She explained, "He would insult me in front of the cast. This was his form of psychological control that he had with me. At the same time, he was charming and if I opened the door he was great with me. But he was very insistent and would even send me messages. After a month of his abuse and under his control, I sort of gave up and I let him kiss me and touch me in ways that I didn't want him to."
"In one of the instances, he violently attacked me, and yes, he raped me," Souza revealed, as she wiped away tears. "I'm sorry it's hard for me."
On Wednesday, Feb. 21, Souza's HTGAWM co-star Viola Davis took to Twitter to express her support, writing, "Love to @karlasouza7...for our courage, your heart and for standing in your WORTH!" 
As Nicki Swift previously reported, multiple powerful men in Hollywood have been accused of sexual misconduct ever since the now-infamous Harvey Weinstein scandal broke in October 2017.