The Bizarre Fan Encounter Chad Michael Murray Won't Ever Forget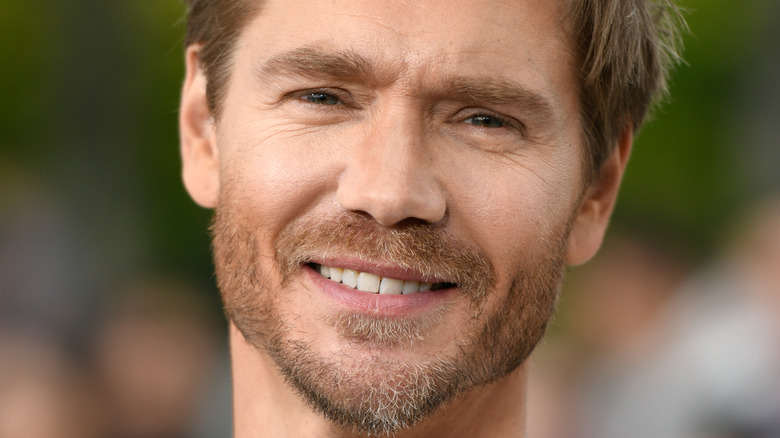 Noel Vasquez/Getty Images
In the early 2000s, Chad Michael Murray was a true teen heartthrob. The actor seemed to have it all, a killer smile, smoldering eyes, and great hair. It also didn't hurt that he was cast in some of the biggest teen films and television shows of the time, via Nine. Not only did Murray star alongside Hilary Duff in "A Cinderella Story" and Lindsay Lohan in "Freaky Friday," but he also landed a role alongside Paris Hilton in the horror film "House of Wax" during the early years of his film career, according to Ranker. However, it was Murray's TV roles that really got him noticed among fans.
The actor appeared as supporting characters in two wildly popular teen dramas at the beginning of his career, portraying the role of Tristan Dugray in eleven episodes of "Gilmore Girls" and Charlie Todd in twelve episodes of "Dawson's Creek." Murray was later cast in the lead role of Lucas Scott on the basketball drama "One Tree Hill," via IMDb.
The role helped Murray shoot to stardom as he and co-stars like Sophia Bush, Hilarie Burton Morgan, Bethany Joy Lenz, and James Lafferty skyrocketed the series to popularity. Of course, that meant a lot of wild fan encounters for the young stars.
How peer pressure led Murray to an awkward moment with a fan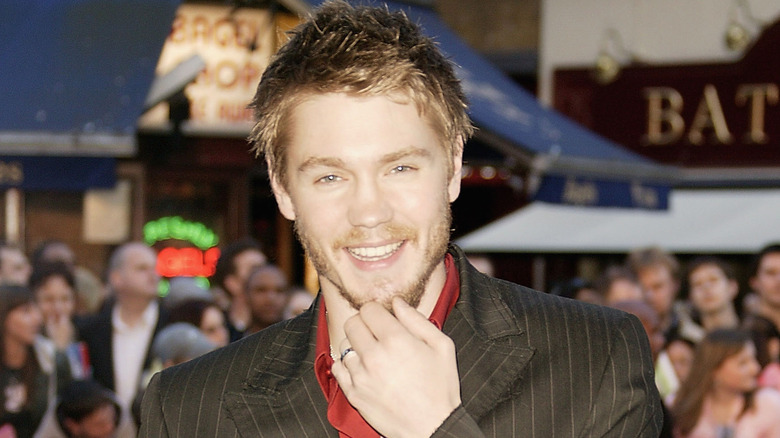 Gareth Davies/Getty Images
As Lucas Scott on "One Tree Hill," Chad Michael Murray portrayed a high school student with a talent for basketball. However, he felt unwanted on his high school team as he was the illegitimate half-brother of the team's star player, Nathan Scott (played by James Lafferty). The brothers shared a father, who abandoned Lucas to be raised by a single mother and put all of his focus on Nathan. While Nathan was revealed to be a spoiled jock and a bit of a bully, Lucas was portrayed as a charming, sensitive kid who was content reading his favorite books, and living life with his mother and best friend Haley, per Charactour.
The role brought Murray so much fame that fans began to show up in droves for the cast, who filmed the series in Wilmington, North Carolina. During a 2017 interview with Buzzfeed, Murray revealed the craziest fan experience that he ever had while working on the show.
"So I was in North Carolina and we were shooting Season 4 or 5 of 'One Tree Hill.' We were downstairs after shooting, and a fan came in, and she asked me to sign her breasts," the actor revealed. "I did so, because I was surrounded and I got peer-pressured into it, I'm not gonna lie. It was really uncomfortable. But the weirder part was that two hours later she came back, and it was now a tattoo."
Fans are still obsessed with One Tree Hill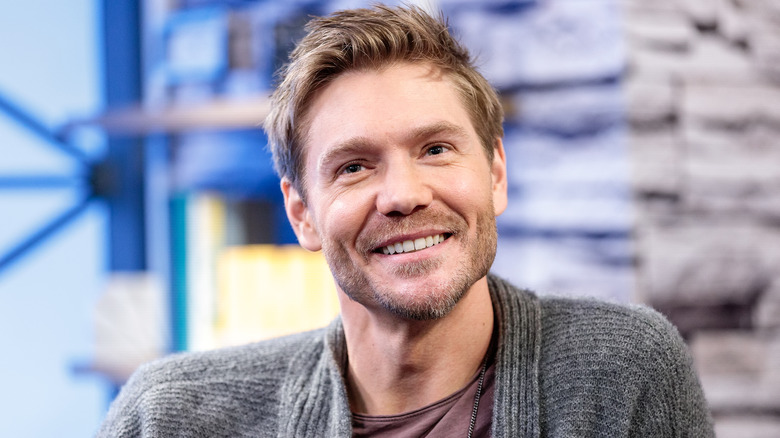 Rich Polk/Getty Images
Since his days as Lucas Scott on "One Tree Hill," Chad Michael Murray has kept himself busy with acting roles in music videos, television shows like "Agent Carter," films such as "Fruitvale Station," and projects with Hallmark, per The Things. He's also released two novels. However, he hasn't forgotten about his role on "One Tree Hill" and neither have fans of the show. Fan interest in the show is still so high that the cast often has reunions in Wilmington, where they interact with fans. In 2022, Murray reunited with many of his co-stars, including James Lafferty as they put their Ravens basketball jerseys back on and hit the court for a charity game that delighted fans, via Us Weekly.
The many cast reunions over the years has fans holding out hope that one day there will be a "One Tree Hill" revival or reboot featuring original cast members. "There's always talk. I will say that. There is always chatter," Murray told People in April 2022 about the possibility of bringing the series back. "I do believe that there should be a new Tree Hill generation," he added. "I think that there's so many issues today that society faces that could be handled on this show."
It's clear that fans still love Chad Michael Murray and his "One Tree Hill" co-stars, and it seems safe to say that the actor has learned how to deal with fan encounters a bit better these days.