Lawyers Cast Doubt On Viral Tom Brady And Gisele Bündchen Divorce Theory - Exclusive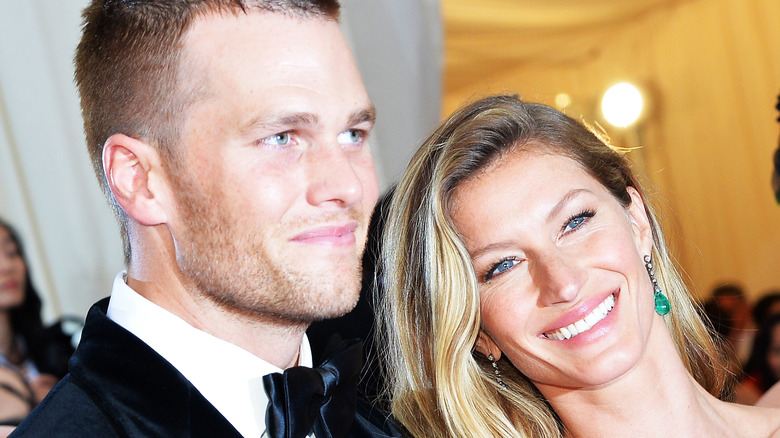 Mike Coppola/Getty Images
Amid the endless speculation and chatter surrounding Tom Brady and Gisele Bündchen's divorce, TikTok user Culturework posted a video on November 15 offering a potential — and very juicy — theory about their split. She brought up how the couple had heavily invested in the now-failed crypto-currency company FTX, which as Vox points out, allegedly lost billions of individual investments. Bündchen and Brady had been the poster couple for the company and, as People reported on November 17, were named as defendants in a class-action lawsuit against FTX. 
So what does this have to do with anything? Well, Culturework suggested the couple's media frenzy around their divorce could just be stealthy PR work to deflect from the financial mess. She theorized that Bündchen, in particular, has removed herself from the picture to protect herself and their children. To back up the theory, Culturework created a detailed timeline showing how the couple's habits changed — as well as their relationship — after their Bahamas trip in August, which is when they supposedly learned legal trouble was afoot.  
However, two legal experts aren't sold on the conspiracy. 
Attorneys say Tom and Gisele's relationship drama pre-dates FTX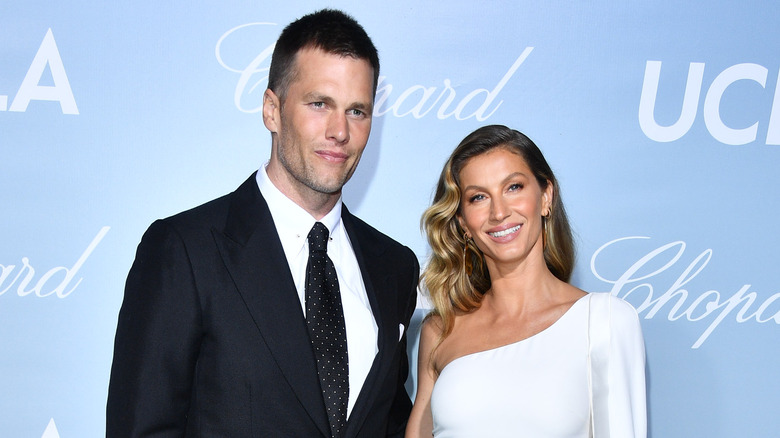 George Pimentel/Getty Images
Attorney Lexie Rigden of Rigden Law LLC told Nicki Swiftn exclusively that this popular theory about Tom Brady and Gisele Bündchen's divorce might not hold water. "In divorce cases, the parties generally have to disclose all of their assets and liabilities, and will have an agreement outlining who receives which assets and who is responsible for which liabilities," Rigden told us. "So, divorce wouldn't be a good way to hide anything. Simply getting divorced would also not necessarily shield one or both of the parties from liability against third parties. Since Tom and Giselle were both named as Defendants in the suit, their divorce should not matter much in terms of any possible recovery for the Plaintiffs." Rigden added that, had only Brady been mentioned in the class-action lawsuit, this would be plausible, but since they are both named, it's more likely that their divorce truly came about due to irreconcilable differences.
As for family law attorney Holly Davis of Kirker Davis LLP, she shared with Nicki Swift that some details from the theory seem plausible. "The fact that Tom and Gisele divorced so quickly in the public eye was surprising, and knowing that they scheduled a hastily made and disruptive-to-football trip (Brady missed 11 straight days of preseason training camp) to the Bahamas in early August indicates to me at least some knowledge of the impending collapse of FTX," Davis said. However, Davis notes, they had been having relationship issues long before FTX hit headlines, again casting some doubt on this popular TikTok theory.