The Story Behind Stephen Nichols' Controversial 2018 Days Of Our Lives Exit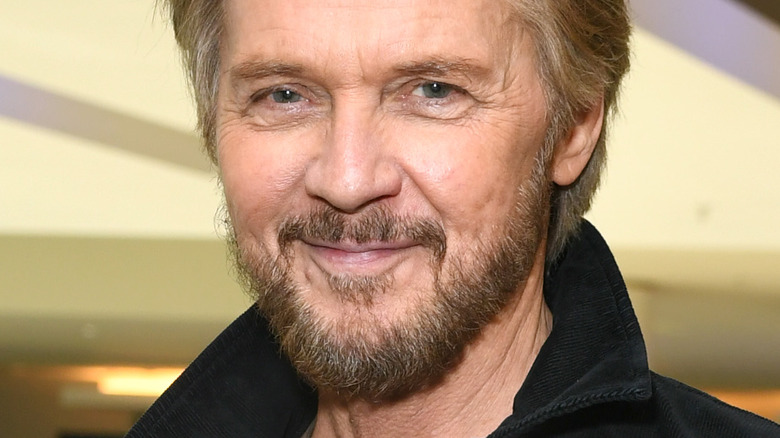 Jc Olivera/Getty Images
Stephen Nichols is one of the most recognizable faces on "Days of Our Lives." The actor was introduced to fans back in 1985, when he took on the role of Steve "Patch" Johnson, per Soap Central. The character came to Salem as an old friend of Bo Brady. He was hired to work for Victor Kiriakis and soon met Bo's sister, Kayla Brady (Mary Beth Evans). The couple fell hard and fast for one another and eventually became one of the greatest super couples on daytime television. Shortly after arriving in town, Steve also met Adrienne Johnson, who turned out to be his long-lost sister. Together they also found out that Jack Deveraux was their estranged brother. Nichols later left the show in 1990 and took a whopping 16-year absence from the sudser before finally returning in 2006, per Soaps in Depth.
In 2009, Nichols left the show again, only to return in August 2015. During his time in Salem, Steve has been forced to endure some major drama, including being presumed dead in an explosion, losing his eye in a knife fight, being poisoned, losing his memory, being arrested for murder, and even being brainwashed to believe that he was notorious Salem villain Stefano DiMera (via Soaps).
Through it all, Steve has remained one of the most beloved characters on the soap, but in 2018, fans were furious when it was revealed that the actor had been fired from the daytime drama.
Stephen Nichols wasn't happy about his DOOL exit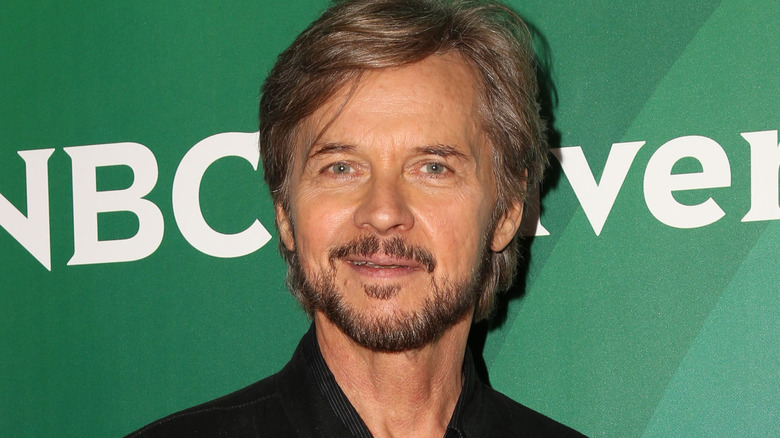 Kathy Hutchins/Shutterstock
In 2018, "Days of Our Lives" fan-favorite Stephen Nichols was said to be unhappy about the amount of airtime his character was seeing on the soap opera. "One day per week (or less) doesn't give the fans enough time to live with these characters. Respectfully, hoping for a remedy to this," he wrote on Instagram at the time. However, instead of getting more screen-time for Steve Johnson, the show opted to cut ties with Nichols entirely. The actor announced his exit from the series and revealed that he was blindsided by his departure.
After news of his exit broke, fans took to social media to share their disappointment, and Nichols even replied to some of his loyal supporters. "I will be forever indebted to you and all of our dedicated supporters who give so much love," he wrote, revealing why he was really axed from the show. "I accepted their offer after trying unsuccessfully to negotiate something better than a 30% cut. With no warning -written out. Truth," he added (via Soap Hub).
Later, Nichols told fans he wanted to be at "Days of Our Lives" and that he believed there was much more story to tell when it came to Steve Johnson and his love, Kayla Brady (via TVLine). Thankfully, the show wised up and brought the actor back in 2019, and he's been delighting fans ever since, per TV Insider.
Other Days of Our Lives stars who have been fired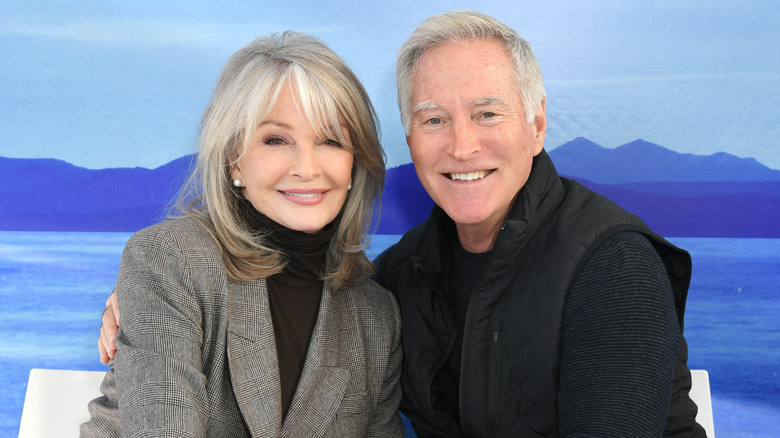 Jc Olivera/Getty Images
In addition to Stephen Nichols' shocking firing from "Days of Our Lives," other surprising cast members have also been let go over the years. In 2009, another fan-favorite super couple, John Black and Marlena Evans, left a hole in Salem's storyline when Deidre Hall and Drake Hogestyn were let go from the show. Other stars who have been given the boot include True O'Brien (Paige Larson), Kassie DePaiva (Eve Donovan), Matthew Ashford (Jack Deveraux), and Christie Clark (Carrie Brady), per Fame 10.
Another super couple was written off the show in 2020 when Freddie Smith (ex-Sonny Kiriakis) and Chandler Massey (Will Horton) were let go from the series, despite being two of the most popular characters. That same year, the sudser fired actor Galen Gering, who played the role of Rafe Hernandez (via TVLine).
However, as "Days of Our Lives" fans know, characters are never truly gone from Salem, and anyone can pop back up at any time. Many popular stars who have been fired in the past have returned to the show in some capacity, as the revolving door of casting continues to spin so that all of the moving parts can fall into place to create the juicy storylines that fans love.