The Major Health Scare That Changed Everything For Hallmark Star Cameron Mathison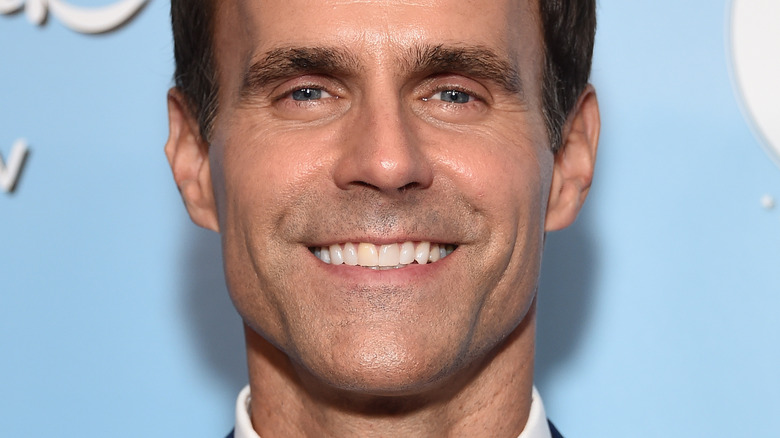 DFree/Shutterstock
Cameron Mathison has been a fixture on American television ever since he rose to fame in the '90s as Ryan Lavery on "All My Children." The Canadian actor has starred in plenty of Hallmark films, including the "Murder She Baked" series opposite "Days of Our Lives" star Alison Sweeney. He's also hosted various shows, most notably "Home & Family" on Hallmark Channel, which wrapped up in 2021 after airing nine seasons, according to Deadline. In addition, Mathison has worked as a correspondent for programs like "Good Morning America," "Extra," and "Entertainment Tonight," and co-hosted the Daytime Emmys in 2006 and 2008, according to his IMDb. Most recently, he took over the role of Drew Cain on "General Hospital."
As one of daytime TV and Hallmark's biggest stars, Mathison's personal life remains of interest to diehard fans, including his marriage to Puerto Rican model Vanessa Marie Arevalo and his health journey. Over the years, the Emmy-winning host has been candid about his struggles involving his physical health, including being diagnosed with a rare bone disease as a child — and, in 2019, experiencing a major health scare would turn his world upside down.
Cameron Mathison had kidney cancer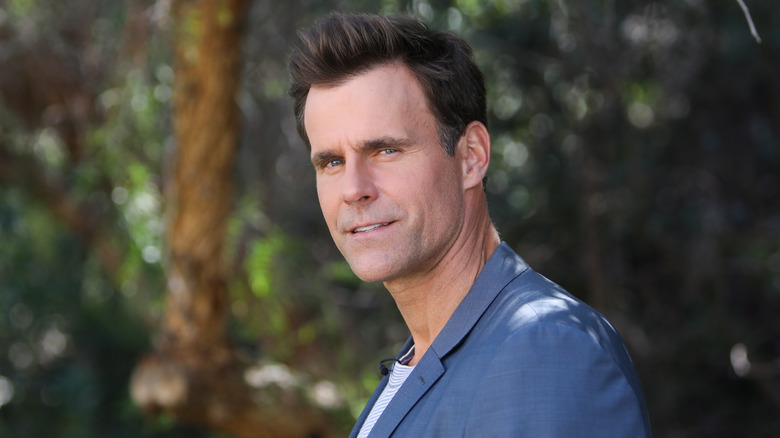 Paul Archuleta/Getty Images
In September 2019, Cameron Mathison announced that he would be undergoing surgery after a tumor was found on his right kidney, which turned out to be cancerous. The "All My Children" star made the announcement via Instagram, writing, "About a month ago, I had an MRI for some gut issues I've been having, and during that MRI they found a tumor on my right kidney. It's consistent with Renal Cell Carcinoma ... or kidney cancer." Fortunately, the cancer had not spread to any other organs in his body and was caught by his doctors in its early stages. "They say my healthy lifestyle and diet has no doubt helped keep it from growing and spreading to other areas, as doctors think it's been growing in me for minimum 10 years," he shared. "I am extremely lucky that we found it early."
A week after his announcement, Mathison underwent partial nephrectomy, which is a type of surgery where only the cancerous tumor was removed rather than the entire kidney, per American Cancer Society. In an update to his fans, the Canadian actor happily shared that the procedure "went very well." "The tumor is gone and I even got to keep 80% of my kidney. We are all optimistic," he added. Speaking to Us Weekly in 2020, Mathison said he had recovered fully from the surgery and was in a much better condition. "My immune system is certainly coming back and I'm just super, super grateful. [I'm] full of energy and, you know, getting tests done and everything," he said. "I'm doing really well."
Cancer changed Cameron Mathison's outlook on life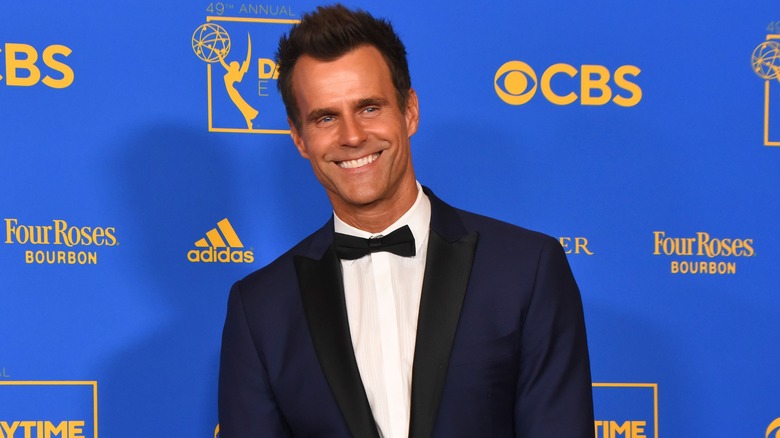 Michael Mattes/Shutterstock
Cameron Mathison has opened up to Entertainment Tonight about how his cancer journey changed his perspective and priorities in life. "If you go through a cancer journey, where I didn't know if I was going to die or not or what, you can't go through something like that without it moving you," he said. "My willingness and desire to help others has really increased, my gratitude for enjoying life. I think maybe it's also influenced my decision to have more balance in my life and not work nonstop." Since his diagnosis, Mathison has continued hosting the daytime talk show "Home & Family" and continued acting. In 2021, he joined the cast of the Emmy-winning drama "General Hospital" as Drew Cain, which marked his return to daytime television 10 years after he was last seen on "All My Children." Talking about his first day back on the set, he told the outlet, "I didn't realize how much I missed it until my first day. I don't really get nervous or anxious of going into a job anymore. But I was nervous."
When it comes to his health, the "Home and Family" host told People that he has sought the help of a health coach to learn more about his wellbeing and improve his quality of life even further. "I thought I knew a lot about what I was doing in the right and the wrong ways or whatever, but in the last year, I'd say, maybe 14 months, I've learned more about my own specific health challenges and growth than I have probably in decades before that," he said, adding, "It's good."