Monica Lewinsky Addresses 'Me Too' Movement, Bill Clinton Affair In New Essay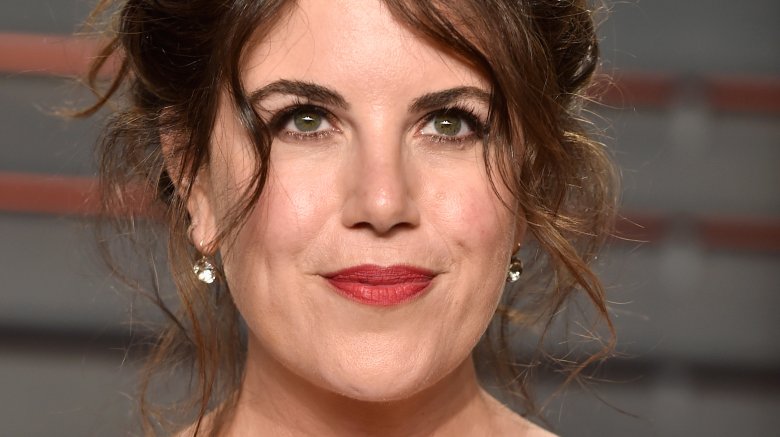 Getty Images
The 44-year-old is speaking out about her past White House scandal.
For the March 2018 issue of Vanity Fair, Monica Lewinsky penned an essay marking the 20th anniversary of the investigation into her now-infamous affair with President Bill Clinton. And, in the magazine piece, the TV personality took an interesting stance on her past relationship with Clinton, examining the scandal in the age of the #MeToo movement.
Though she'd previously maintained that her romance with Clinton had been consensual, Lewinsky wondered if she could have clearly consented, as Clinton was not only 27 years her senior but also the most powerful man in the country at the time. "I now see how problematic it was that the two of us even got to a place where there was a question of consent," Lewinsky wrote. "Instead, the road that led there was littered with inappropriate abuse of authority, station, and privilege."
She added, "Now, at 44, I'm beginning (just beginning) to consider the implications of the power differentials that were so vast between a president and a White House intern. I'm beginning to entertain the notion that in such a circumstance the idea of consent might well be rendered moot." But, as Lewinsky stated, the whole situation is "complicated."
In her article, Lewinsky also revealed that she'd been diagnosed with post-traumatic stress disorder, or PTSD, a few years ago, as a result of past public scrutiny and subsequent isolation that stemmed from the Clinton scandal.
Praising the women who've raised their voices in solidarity of the #MeToo movement and Time's Up, Lewinsky revealed that her outlook on the affair has changed, noting, "Given my PTSD and my understanding of trauma, it's very likely that my thinking would not necessarily be changing at this time had it not been for the #MeToo movement—not only because of the new lens it has provided but also because of how it has offered new avenues toward the safety that comes from solidarity."
Lewinsky concluded her essay by citing a Mexican proverb that, she said, she'd been reminded of since the Harvey Weinstein scandal first sparked cries for social change: "They tried to bury us; they didn't know we were seeds."
She added, "Spring has finally sprung."