What Alec Baldwin Really Thought About Kissing Jennifer Aniston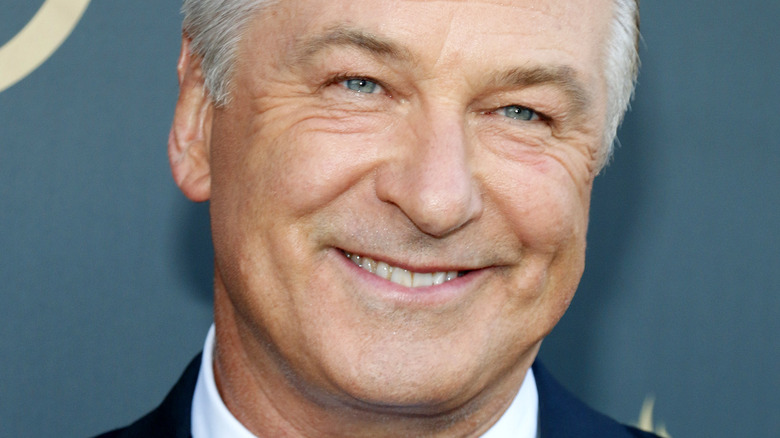 Tinseltown/Shutterstock
Alec Baldwin will always be known for his role as Jack Donaghy on the hit NBC sitcom "30 Rock." The show, which debuted in 2006 and starred Tina Fey, is widely considered as one of the best sitcoms of the 2000s and one of the best television shows of all time. For his role as Fey's rich, hardline Republican boss, Baldwin won numerous awards, including two Primetime Emmys, three Golden Globes, and seven Screen Actors Guild Awards. Looking back on his career, Baldwin said he had the most fun being part of "30 Rock." "Who knew that playing a self-seeking, Machiavellian, Republican corporate f*** would turn out to be the highlight of my life," he said, per Vulture. He also told GQ in 2019, "There's other shows like this but ... we're never gonna have it this good again. I'll never have it that good again." 
Perhaps one of the more memorable moments was when Baldwin and Jennifer Aniston shared a steamy, on-screen kiss during Season 3. According to Insider, Aniston appeared in the 2008 episode "The One With The Cast Of Night Court" as Claire, Liz's (Fey) "crazy" friend from Chicago who flies to New York City and hooks up with Jack. Although Baldwin rarely dishes on his kissing scenes, the actor did offer insight into what it was really like locking lips with Aniston — and what he said was totally unexpected!
Alec Baldwin said kissing Jennifer Aniston was 'painful'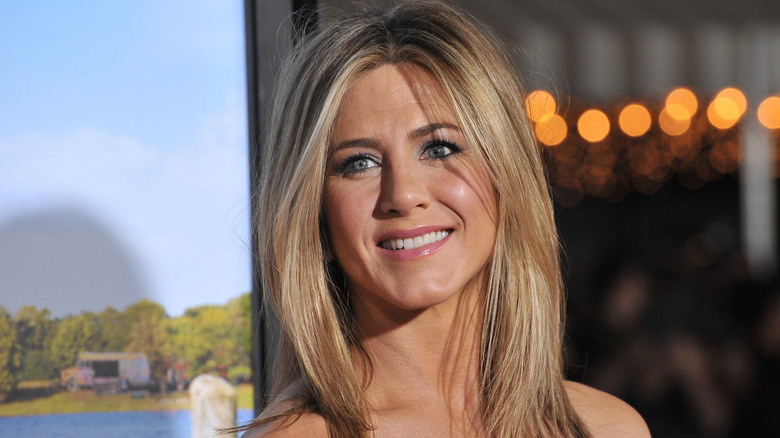 Featureflash Photo Agency/Shutterstock
Perhaps "painful" wasn't exactly the word everyone was hoping to hear, but that's how Alec Baldwin described his on-screen kiss with Jennifer Aniston on "30 Rock." The actor revealed what it was like locking lips with the "Friends" star when cornered by New York Magazine on the sidelines of the Tisch on Stage gala in 2008. "It was painful," he signed. "I mean, every man who's had to make out with her in TV and movies — I don't know how they do it."
He was kidding, of course! Because just about a week later, Baldwin gushed to People about how much he enjoyed sharing the screen with Aniston and kissing her. "It was the greatest day of my life," he said, noting that kissing scenes, in general, are usually not so great. "Whenever you do that with someone, it's so fake. They're getting paid to kiss you and I'm getting paid to kiss her. But she's a doll."
At the time, Baldwin also expressed his utmost gratitude to Aniston for agreeing to guest-star on "30 Rock." Per IMDb, her one-time appearance on the show earned Aniston a Primetime Emmy nomination for Outstanding Guest Actress in a Comedy Series in 2008. "Jennifer is obviously someone who has a lot of things she could be doing with her time," said Baldwin. "Jennifer Aniston could be making films, she could be shopping, she could be buying a private island somewhere — she could be doing virtually anything she wants to do. And for her to take time to come be with us, I'm very, very grateful."
Jennifer Aniston had 'the time of her life' working on 30 Rock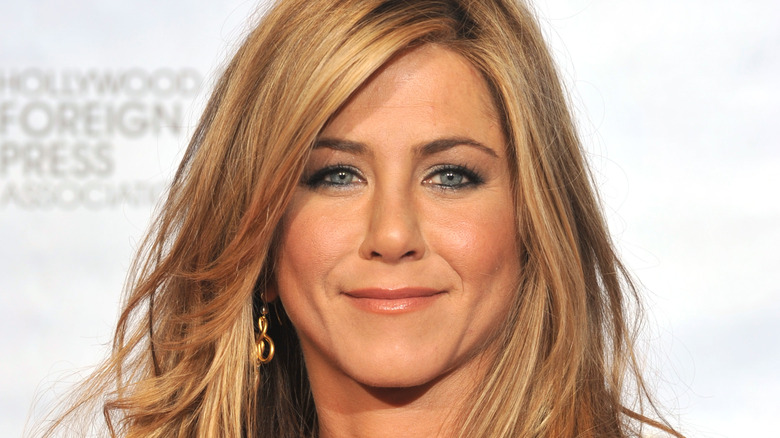 Featureflash Photo Agency/Shutterstock
Although she only appeared in a single episode, being on the set of "30 Rock" was one that Jennifer Aniston thoroughly enjoyed. The actor spoke to The New York Times about her brief stint on the show and what it felt like to be back on the small screen where she first started. "The whole experience felt like fate," said the "Friends" star. "I was flying into New York and I thought, I want to work in New York again. The next day they called and asked if I wanted to do an episode of '30 Rock,' which tapes in New York. And it was so much fun." She added, "So I guess, with screens, like everything else, size doesn't matter."
She repeated the same sentiment in an interview with Digital Spy, saying she "had the time of her life" working with the cast and crew of "30 Rock." "OK, where do I begin? ... It was really, really fun," said Aniston. "They were just fantastic, welcoming me in with open arms. They were just so good at what they do. That was awesome." She gave a special shoutout to stars Tina Fey and Alec Baldwin. "That cast is stellar and Alec Baldwin, Tina Fey — what a great group of people," she said.