Kevin Costner's Daughter Is Following In His Footsteps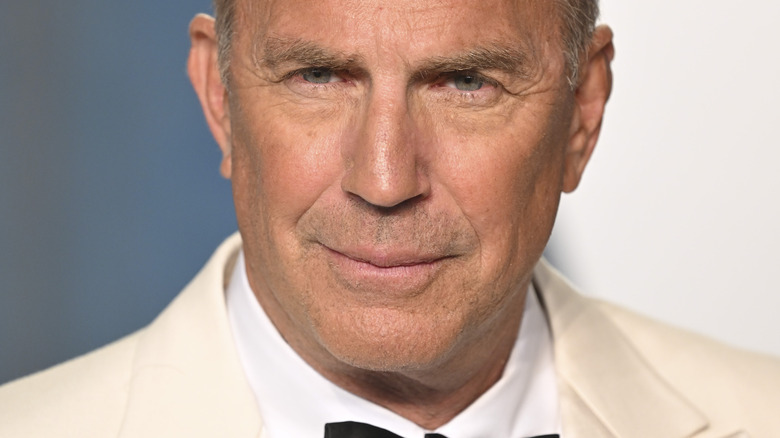 Karwai Tang/Getty Images
Kevin Costner has many talents. The legendary actor first rose to fame in the 80s and has appeared in dozens of notable film and television shows like "The Bodyguard" and "Yellowstone," just to name a few, per IMDb. In addition to being one of Hollywood's leading stars, Costner is also an amazing singer. The "Draft Day" actor got a taste of the music scene back in the 80s with his band Roving Boy. Although it was something they all thoroughly enjoyed, their career was short-lived. However, after a little motivation from his wife Christine Baumgartner, the guys got back together in 2005 – now under the new name Kevin Costner & Modern West – and they took off. 
"I just wanted to see if music made me happy again," Costner said (via Outsider). "I didn't want to let music pass me by a second time. I just wanted to play," he continued. "And I wanted to make original music with my friends." Throughout their career, Modern West made hits like "Backyard," "How Deep the Waters Run," and "90 Miles an Hour," according to Wide Open Country. 
Cosner's band continues to delight fans, sell out shows and release music and now the actor's daughter, Lily Costner, is also following in her father's footsteps. 
Lily Costner is a talented singer like her dad Kevin Costner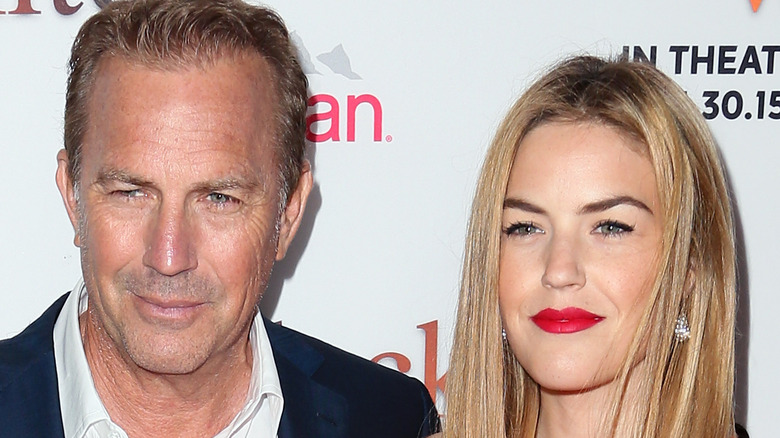 David Livingston/Getty Images
It appears Kevin Coster isn't the only star in his family. While navigating the film and music industry can be very difficult, Lily Costner has a great example of someone who can show her the ropes. It's unclear when Lily started making music, but she has proven over the years to be a talented artist just like her father. According to Classic County Music, she performed "Silent Night" at the CMA 2013 Country Christmas alongside country star Trace Adkins and appeared on The Alternate Routes hit record "Nothing More" in 2015. 
Making music is not only something Lily is passionate about but it also appears to be very cathartic for her as well. In 2017, she shared an emotional experience after being asked to sing and play for Nashville-based artist Andrea Behrends. "She found my spirit hiding somewhere in that body that day," she wrote on Instagram. "It's an incredible feeling to be SEEN. It's an honor." In addition to being featured alongside some of the greats, Lily also starred on several tracks with her dad's iconic band. Together they created magic on "Heavens Gates," "Oh-Malley Mae," and "Let Me Be The One," to name a few. 
"She's just like this hidden person that just stays in the corner," Kevin said (via Outsider). "That trademark unassuming magnetism must run in the family." Although Lily is a great singer, she's also followed her dad in another outlet. 
Lily Costner appeared in several films alongside her dad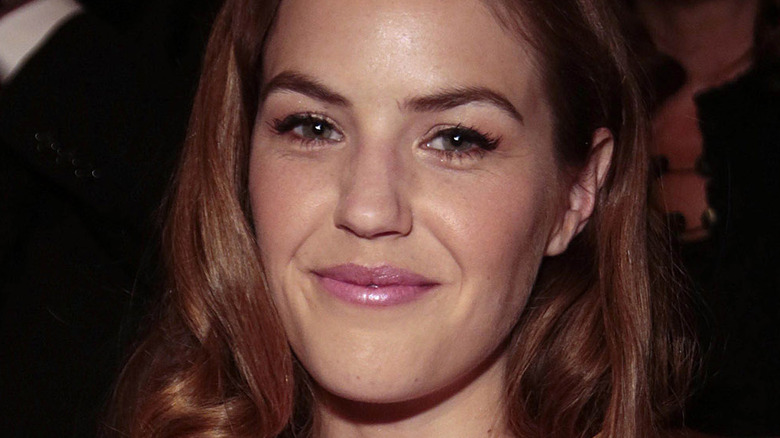 Miquel Benitez/Getty Images
Before she got her start in the music world, she actually appeared on the big screen at a very young age. According to Ned Hardy, she starred in "The Baby-Sitters Club," when she was only nine years old and in 1997 she worked alongside her dad in the film "The Postman." By 2014, she had already started to gain recognition as a singer and got the opportunity to show off her skills as a vocalist in the 2014 film "Black and White." 
"She's a beautiful singer," Kevin said during an interview with ET. "Originally someone else was going to sing Black or White, but they wanted more money than I had," he explained. "Finally it turned out to be better." According to People, Kevin has three children with his ex-wife Cindy Silva, a son with Bridget Rooney, and three children with his wife Christine Baumgartner. While all seven haven't gone down his path, a handful of them have. 
His oldest daughter Annie starred in "Dances With Wolves," "Lazy Teenage Superheroes," and "The Postman" to name a few. She eventually found her niche and began producing movies and documentaries under her production company Sound Off Films. Kevin's son Joe also appeared in the films "The Postman" and "Tin Cup" before starting a career as a production sound mixer and audio engineer.