Days Of Our Lives Star Linsey Godfrey Opens Up About Her Bipolar Diagnosis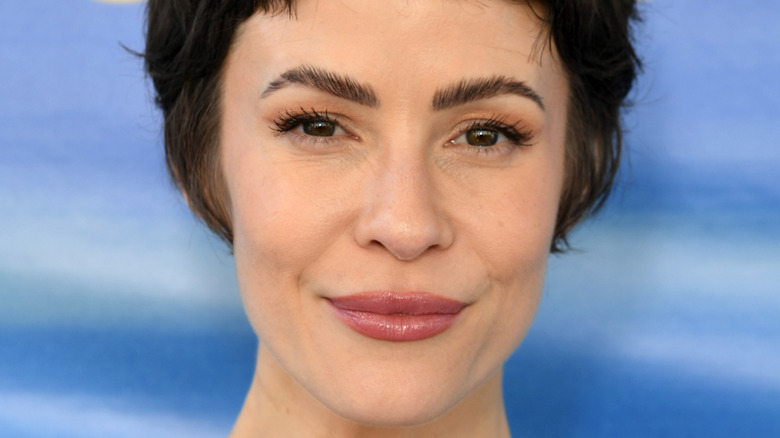 Jc Olivera/Getty Images
Fans of daytime television will likely recognize Linsey Godfrey from her time on "The Bold and the Beautiful" as well as "Days of Our Lives," per Soaps. The actress first joined the soap opera world back in 2012 when she was cast as Caroline Spencer on "The Bold and the Beautiful." During her run on the show, Caroline was given dramatic storylines (via Soap Central) that included being hit by a car, being shot, and even falling from a balcony. She also had romances with many Forrester family members such as Thomas and married Rick Forrester and Ridge Forrester. Godfrey portrayed the character off and on for years until leaving the sudser in 2018. In 2019, Caroline died off-screen from a blood clot.
Godfrey later joined "Days of Our Lives" as legacy character Sarah Horton. Sarah came to Salem with her then-fiance Rex Brady and began working as a doctor at University Hospital. However, her relationship with Rex quickly fell apart and she later fell madly in love with Xander Kiriakis. Sarah has also been through many traumatizing events, including being kidnapped, drugged, and the death of her daughter, Mickey, per Soaps in Depth.
Sadly, in her real life, Godfrey has been forced to deal with many ups and downs as well, including her struggle with mental health issues.
Linsey Godfrey opens up about her mental health struggles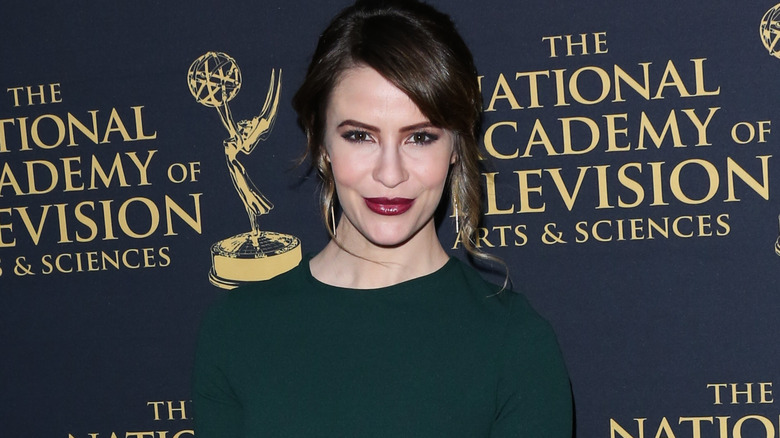 Paul Archuleta/Getty Images
Linsey Godfrey was 21 years old she was diagnosed with Bipolar II. The condition causes periods of depression and low mood, followed by periods of high energy and elevated mood, per Soaps in Depth. The actress began taking medication, her health didn't improve. "I spent a decade just getting worse and not understanding. Watching my relationships with people change and also watching my relationship with alcohol change," Godfrey told Maurice Benard during his State of Mind YouTube series in 2021.
Thankfully, Godfrey later got answers, revealing (via People Magazine) that she was diagnosed with "borderpolar," in late 2019, a condition that describes someone with both bipolar disorder and borderline personality disorder. "I had been struggling for so long, and I knew I wasn't okay. Even though it was a big, awful pill to swallow, I was relieved to finally have an answer," she stated. Now, the "Days of Our Lives" star reveals that through medication, therapy, and a support system that includes friends and family, she is happy and healthy again. She's also been very candid about her struggles in hopes of helping others who may be dealing with similar issues.
This is only one of the hurdles that Godfrey has overcome in her life. The actress has proven she's a true survivor.
If you or someone you know needs help with mental health, please contact the Crisis Text Line by texting HOME to 741741, call the National Alliance on Mental Illness helpline at 1-800-950-NAMI (6264), or visit the National Institute of Mental Health website.
Linsey Godfrey is a true inspiration to fans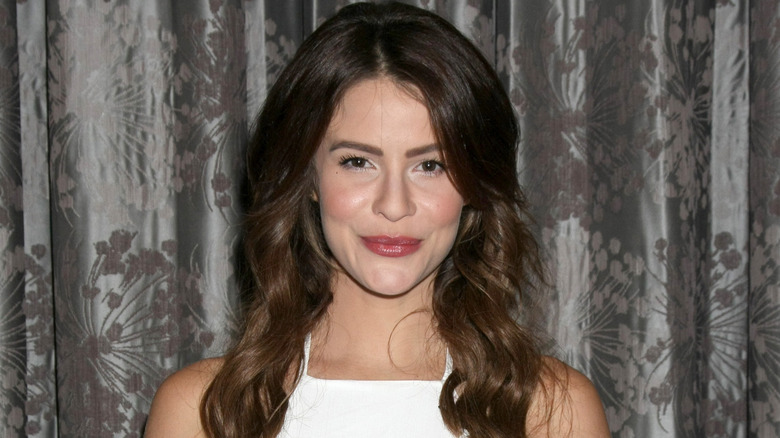 Kathy Hutchins/Shutterstock
In addition to being diagnosed with borderpolar, Linsey Godfrey has also had to overcome other life-changing events. The "Days of Our Lives" actress was diagnosed with Hodgkin's Lymphoma as a teenager and spent her 18th birthday shaving her head due to cancer, per Soaps. She is also a survivor of sexual abuse at the hands of her stepfather (via Soaps in Depth). In addition, Godfrey also survived a shocking accident that nearly left her without the use of her legs.
In 2015, Godfrey was walking on a sidewalk when two cars collided and swerved off the road, striking the soap star. Godfrey suffered serious injuries to her legs and was rushed to the hospital. "I didn't really understand. I mean, I saw my feet and kind of the state that they were in, which was not facing the right direction. Both of my ankles were dislocated and broken and then my tibia and fibula, which are your shin bones, went through the skin," she later told Entertainment Tonight. Godfrey's injuries were written into her "Bold and the Beautiful" character's storyline so that she could return to work while healing, per Soap Opera Digest.
Godfrey has become an inspiration to her fans, and her willingness to be open about her life, especially her mental health status is helping to break the stigma surrounding the topic.