Who Is Lacey Chabert's Husband, David Nehdar?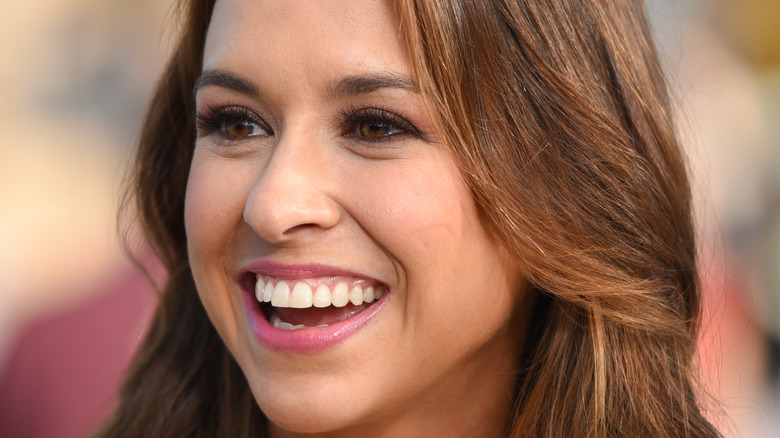 Noel Vasquez/Getty Images
From her role as popular high school student, Gretchen Wieners, in the cult classic film "Mean Girls" to her numerous appearances in made-for-television movies (especially those on the Hallmark Channel), there's a good chance that readers will recognize actor Lacey Chabert. While many of her characters are involved in romantic plots, offscreen, Chabert has been married to husband David Nehdar since 2013, as Chabert announced after the fact on her Twitter account. The two also share a daughter, Julia Mimi Bella Nehdar, born in 2016 (per Chabert's Instagram account).
As noted by sources — including Wide Open Country — Chabert and Nehdar have kept their marriage relatively private over the years. Despite this, fans have been able to learn a little bit more about Nehdar from Chabert's comments to the media. All in all, he seems like a pretty normal husband and father who just so happens to be married to a Hollywood star.
David Nehdar isn't involved in the entertainment industry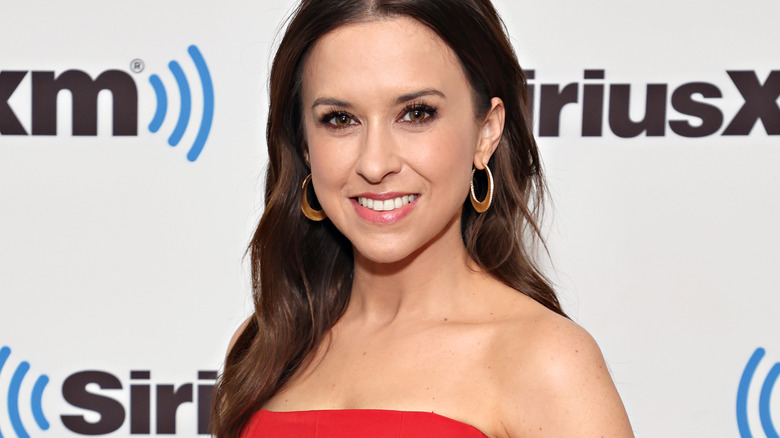 Cindy Ord/Getty Images
Unlike his wife Lacey Chabert, David Nehdar isn't in the entertainment industry. The Hallmark actor said to People about their wedding, "I wanted it to be personal. He's not in the business and we like our privacy, and I just think relationships are hard enough without the opinion of strangers." She added, "So, we try to keep it as personal and private as possible." The List writes that sources are conflicted on what Nehdar's occupation is, but it's possible that he's a businessman.
Though Chabert has largely remained mum on the details of their marriage, she previously spoke to Thrive Global about how she and Nehdar balance parenting their daughter. She said, "A big thing we do at night, before we go to bed, is ask each other: 'What's your day like tomorrow? During which hours do you need help if we don't have a babysitter to help us out?'" The 40-year-old added, "We've learned to be a lot more patient with each other."
Lacey Chabert and David Nehdar love taking their daughter to Disneyland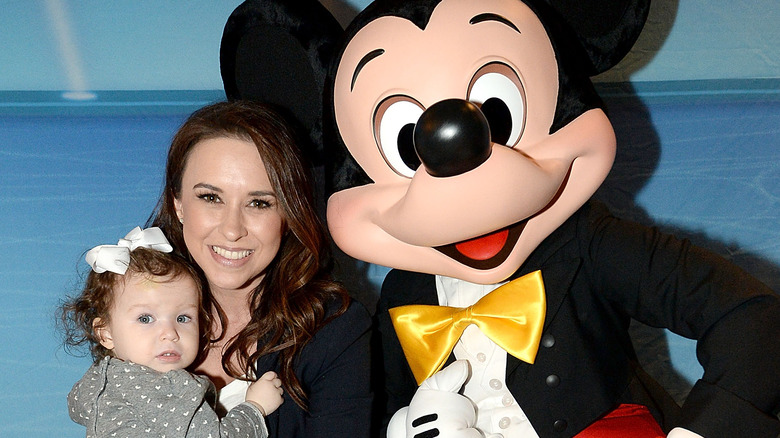 Andrew D. Bernstein/Getty Images
Lacey Chabert is well-known, but that hasn't kept her and her husband David Nehdar from taking their daughter to Disneyland, as Chabert once told Closer Weekly: "The first time we brought Julia she was just 8 months old. Now, every time we go back, we take pictures in the same spot so we can see how much she has grown." The "Mean Girls" actor went on to say, "Disneyland has always been my happy place, so I love that it's hers now too. We love to go there as a family."
CinemaBlend reported that Chabert's love of Disneyland also led her and Alison Sweeney to wind up disappointed with their Hallmark co-star Autumn Reeser, as the three revealed while on "The Kelly Clarkson Show." Reeser told Chabert and Sweeney that she had not taken her sons to the theme park, with Chabert explaining, "I was like, 'How have you never been to Disneyland? I'm not judging you but also, how have you never been to Disneyland?'" Reeser said she then decided to take her children to Disneyland because of her co-stars' insistence.