Amy Schumer Gushes About Married Life With Chris Fischer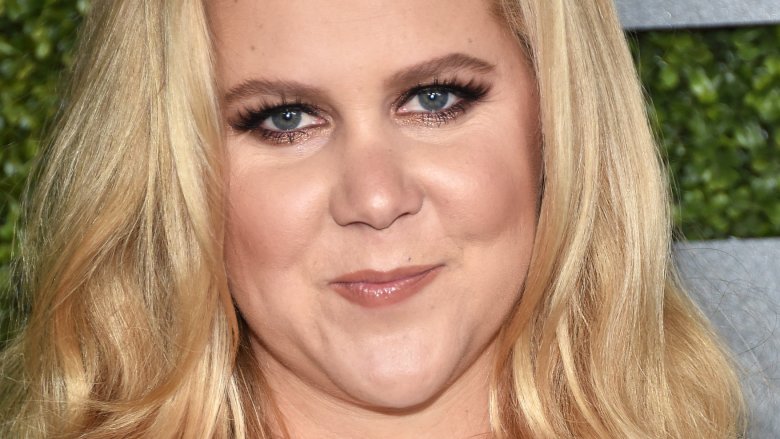 Getty Images
The comedian is opening up about her recent marriage.
On Monday, Feb. 26, 2018, Amy Schumer talked about her new life as a married woman on the SiriusXM show You Up With Nikki Glaser. "It feels f**king good!" the 36-year-old said.
"I'm wife as hell ... But it's still, like, a novelty," said Schumer, who tied the knot with boyfriend Chris Fischer in mid-February. "Somebody went to sit next to [Fischer] and he's like, 'My wife is sitting here,' and then I got back and he was excited to tell me that he said that."
Like many other newlyweds, Schumer's also super excited to call Fischer her husband. "I just have been really overusing it to a degree that's insane," she admitted. "Like, when it's completely uncalled for."
As Nicki Swift previously reported, Schumer and Fischer got hitched in a surprise wedding on Feb. 13. The pair reportedly rented a house in Malibu, Calif. for the ceremony, inviting guests like Jennifer Lawrence, Jennifer Aniston, and Larry David to their impromptu nuptials.
A source told Us Weekly at the time, "It was a very chill wedding. It was thrown together last minute." The insider added, "Most of the guests found out the wedding was happening on Tuesday from a text message sent out by Amy on Sunday. It was like, 'Hey, this is happening. If you can make it, great. If not, no worries.' People were in and out all night. It was a gorgeous day. Everyone was having a good time."
Schumer and Fischer wrote their own vows for their big day, but Fischer's were apparently more of a hit than the comedian's. "Mine sucked!" Schumer joked to You Up With Nikki Glaser. "I thought mine were good — I wrote mine in, like, 20 minutes [and] I was crying when I wrote them — but his blew me out of the water so hard."
But, while his vows were apparently incredibly moving, Schumer noted that she didn't seem too sweet in the stories he told. "All his stories about me that were supposed to be endearing were about me screaming at him," Schumer said. "I just annoy him all day."
Something tells us that Schumer must not get on Fischer's nerves too much if he chose to spend his life with her.