What A Christmas Story Star Peter Billingsley Is Up To Today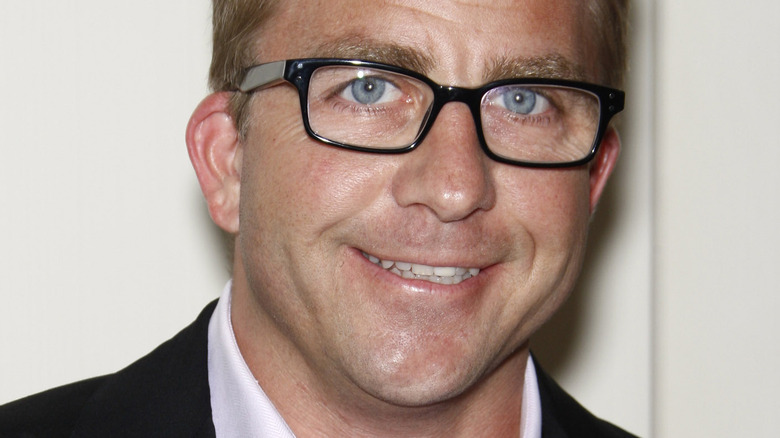 Joe Seer/Shutterstock
"A Christmas Story" is the timeless coming of age movie that follows Ralphie Parker, played by Peter Billingsley, and his family in the '40s during Christmastime. The film was released in 1983, and although it eventually became a holiday staple for many fans, it was not a giant hit upon its initial release. Before landing the iconic role, Billingsley had begun making a name for himself in the business by landing consistent commercial work. The film's producers auditioned 8,000 kids for the role of Ralphie, and Billingsley was the first to audition. After doing their due diligence, the producers decided to go with their initial choice. "He walked in, and he had us from the beginning," Bob Clark, the film's director, told Billingsley's mother, per a 2016 article by Vanity Fair.
After playing Ralphie, the young actor continued adding television credits to his résumé in the '80s, as he appeared on shows like "Who's the Boss," "Punky Brewster," and "The Wonder Years," per IMDb. Although he found consistent work, Billingsley was not an overnight star. "It was just a very odd, gradual fame," he told BuzzFeed in 2013. "For better or worse, it didn't hold me back, and it didn't propel me."
Over time, as "A Christmas Story" became a beloved seasonal classic, Billingsley was recognized by more and more fans, even as he entered adulthood. "I guess I've always had a similar-looking face," he told BuzzFeed. Despite the recognition, Billingsley transitioned to a job behind the camera.
Peter Billingsley's work as a director and producer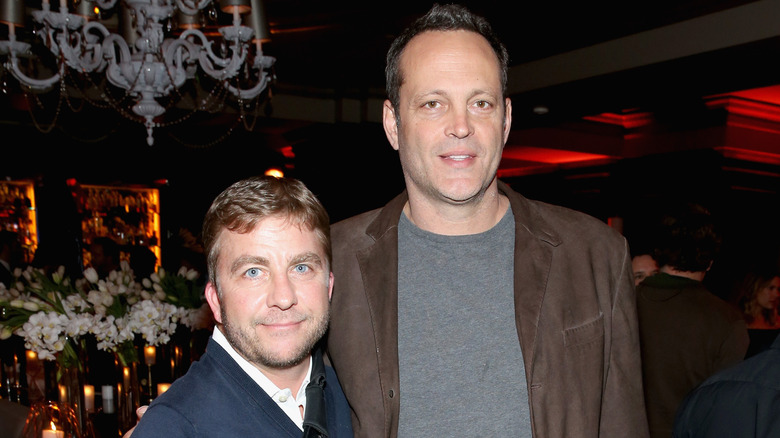 Phillip Faraone/Getty Images
Peter Billingsley began working as a producer on films such as 2006's "The Break-Up" starring Vince Vaughn and Jennifer Aniston. Throughout his career, the former child star has racked up an impressive number of producer credits, plus he has directed several projects. "From a young age, I always had an interest in the filmmaking process," he told the Atlanta Journal-Constitution in 2009. "I had a real curiosity about it," Billingsley added.
In 2009, Billingsley directed Vaughn in the comedy "Couples Retreat." The two had formed a friendship years earlier when they were young actors working on an after-school special together. That made working on "Couples Retreat" go smoothly. "It definitely helped that we had a history of working so closely together on other projects," Billingsley told the AJC. He also directed the 2016 film "Term Life," and was a producer on "Four Christmases" and Netflix's "F is for Family," per IMDb.
The actor-turned-producer/director returned to his roots in 2019 when he co-produced a musical stage production of his most famed movie. "'A Christmas Story' has always meant a lot to me personally," Billingsley told Backstage at the time. "I'm excited to bring this film to the stage because the story and the characters lend themselves so well to the world of musicals." That was not Billingsley's last time revisiting the world of Ralphie Parker and family, though. A few years later, he would reprise the cherished role.
Ralphie Parker returns as a father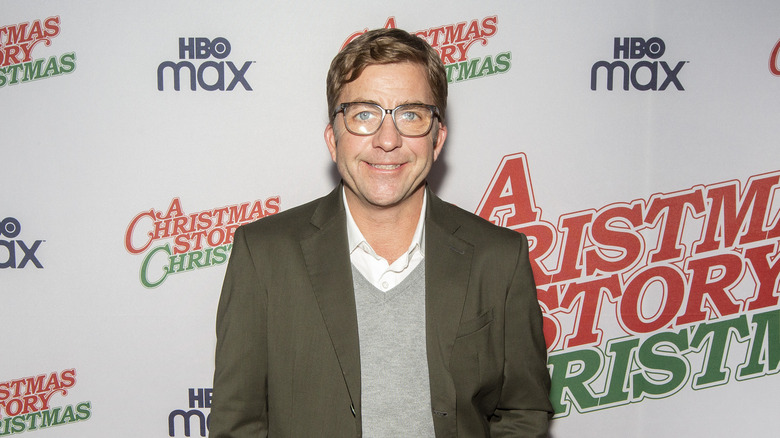 Barry Brecheisen/Getty Images
Peter Billingsley returned to the screen as Ralphie Parker in a sequel to the famed film titled "A Christmas Story Christmas" for HBO Max. Similar to the original, the sequel takes place some 40 years earlier than the film's release, as it follows Ralphie as a father in the '80s. Not only was the star of the original "A Christmas Story" back, but he was joined by the same actors who played his friends in the 1983 classic, too. "This was definitely a reunion of the kid cast, and it was a lot of fun to think, 'Ok, what would Flick and Shwartz be like 30 years later,'" Billingsley, who also co-wrote and co-produced the project, told Entertainment Tonight on November 14. The sequel follows Billingsley's Ralphie as he returns to his old neighborhood during Christmas, now joined by his own kids.
As the original movie became a fan-favorite, Billingsley has been approached multiple times over the years to make a sequel, but he was selective before finally landing on "A Christmas Story Christmas." "This one's been in active development for four years, and a lot of the right pieces had to come together," he told Collider on November 16. 
Reflecting on the new film, Billingsley spoke about how his character has evolved. "The idea as a kid that all you really care about is the perfect Christmas gift. But then as a parent, you want Christmas to be perfect," Billingsley told Mama's Geeky on November 9.