Why The Bold And The Beautiful's Sean Kanan Was Once Arrested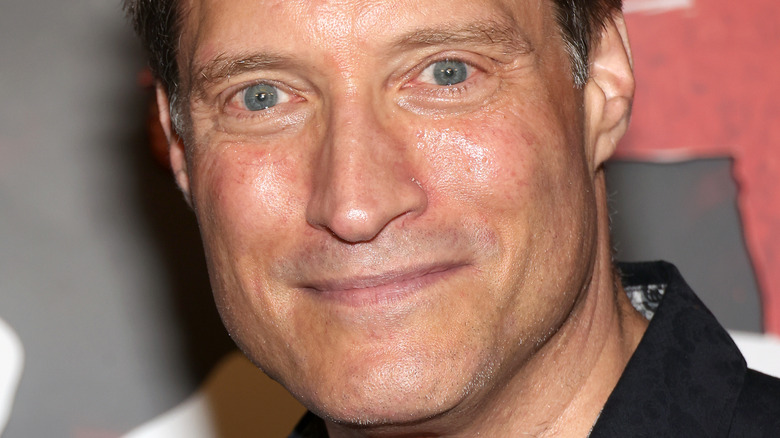 David Livingston/Getty Images
Sean Kanan plays the kind of bad boy that fans just can't get enough of on "The Bold and the Beautiful." As his character, Deacon Sharpe, he's done some pretty shady things over the years, including taking Bridget Forrester's (Ashley Jones) virginity while on speakerphone so her family could hear (via Soap Hub). He also slept with his mother-in-law Brooke Logan (Katherine Kelly Lang) and went to jail for shooting Quinn Forrester (Rena Sofer). And while Deacon is trying to convince everyone that he's not the bad guy he used to be, some aren't buying it. That's because he's formed an alliance with Sheila Carter (Kimberlin Brown), who everyone knows is trouble. He's even risking his own freedom by hiding Sheila in his apartment. 
While Deacon Sharpe has certainly caused plenty of drama over the years, little do some fans know that Kanan was once involved in a controversy of his own. It was a moment that he most certainly would like to forget but one that his fans and critics will always remember.
Sean Kanan was arrested for DUI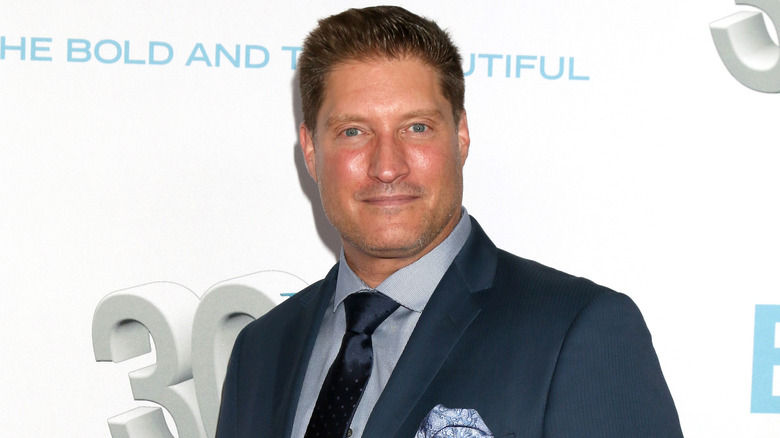 Kathy Hutchins/Shutterstock
Sean Kanan might be one of many reasons why fans tune in to "The Bold and the Beautiful" every day, but there was one time that the actor did find himself on the wrong side of the law. According to the Hollywood Reporter, Kanan was arrested in 2007 for driving under the influence. It was reported that the actor, who also starred as AJ Quartermaine on "General Hospital" for several years, had a blood-alcohol level above the legal limit of .08% in the state of California. Interestingly enough, Kirsten Storms of "General Hospital" fame was also arrested for DUI in a separate incident around the same time.
To complicate matters even further, Kanan was forced to set the record straight after it was reported that a warrant had been issued for his arrest after he failed to appear in court for a hearing, per Soaps. The actor released a statement at the time that said, "I take this situation very seriously. I have been working incredibly hard on creating positive changes in my life. I would never knowingly neglect a court date nor any conditions placed on me by the court system."
Clearly, Kanan's reputation means a lot to him, and that's why he was quick to put an end to the rumor. However, that wasn't the only time he found himself the subject of troubling headlines.
Sean Kanan has earned the public's attention more than once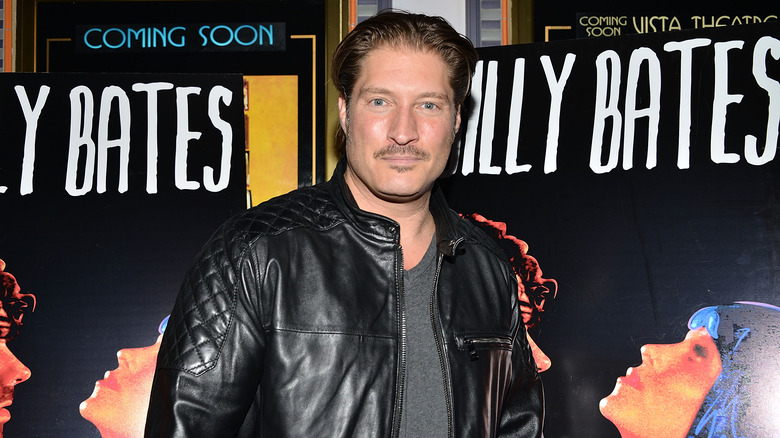 Araya Doheny/Getty Images
Sean Kanan is a huge star in the daytime television world, but he's also made a name for himself in martial arts as one of the stars of "Karate Kid Part III" and "Cobra Kai." In an interview with the Daily Mail, Kanan admitted that he almost died while filming "Karate Kid," when he began bleeding internally after a fight scene. He said, "I passed out in the Dunes Casino, and it turned out that the pain in my leg was internal bleeding, and it was the blood dripping down on my femoral artery. I'd been bleeding for a day, and so they rushed me to the hospital. They said, 'We don't know if we can save your life — we're going to try.'"
Kanan managed to survive that incident, but he's made some interesting headlines more recently, too. In 2016, he made an eyebrow-raising statement about the country's immigration policy when he told Fox Business, "What I am in favor of is our government enforcing our immigration laws and vetting these people coming to our country rather than necessarily putting out a blanket ban on all Muslims coming into the country." Though he's since managed to stay out of trouble when it comes to the law, Kanan clearly isn't afraid to speak his mind when it comes to politics.