Why Michael Muhney Was Fired From The Young And The Restless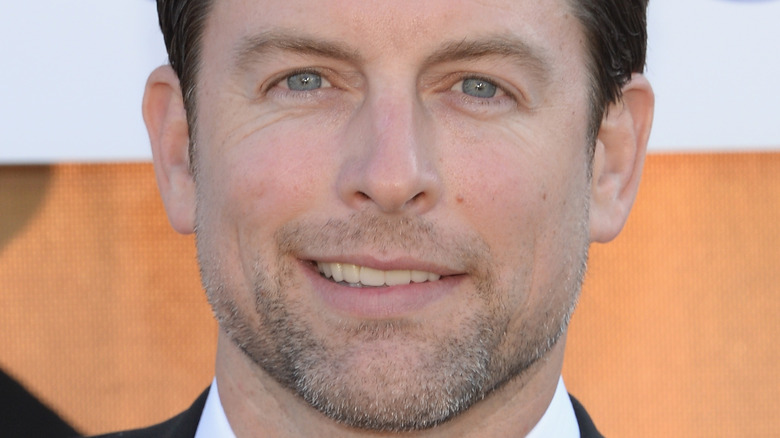 Jason Kempin/Getty Images
"The Young and the Restless" alum Justin Hartley probably gets the most attention as the most-talked-about fictional Adam Newman on the hit CBS soap, though he wasn't the first actor to play the character. Before Hartley, there was Chris Engen from 2008 to 2009 and Michael Muhney from 2014 to 2016. Hartley stepped in to play the prodigal Newman son after Muhney left the soap in 2013. When Hartley was announced as his replacement a few months later, Muhney tweeted a message to his fans about his successor. He wrote at the time, "I really like Justin Hartley. He's a good guy. We really get along well. I wish him the best. Be kind to him. #goodguy." Little did anyone know at the time that Hartley would become one of the biggest stars in the daytime television world, but also go on to star in blockbuster hits like "A Bad Moms Christmas" and television series like "Jane The Virgin" and "Family Guy."
And while nabbing the role was good news for Hartley, there was a controversial reason why Muhney was let go from "The Young and the Restless."  His departure is something that some fans still talk about.
Michael Muhney was fired from the soap for his alleged behavior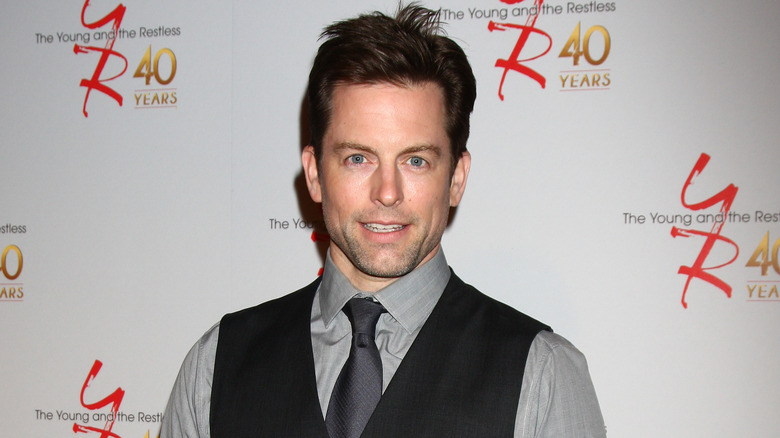 Kathy Hutchins/Shutterstock
When it comes to the soap world, it seems like there is just as much drama off-screen as there is on-screen. Apparently, Michael Muhney had no choice but to leave "The Young and the Restless" when he was pink-slipped by the soap's producers back in 2013. There was speculation that it had something to do with his behavior towards his co-star Hunter King, who played the sassy but problematic Summer Newman at the time. Some suggested that Muhney had bullied and sexually harassed King, though he denied all allegations made against him. TMZ went even as far as to report that Muhney had inappropriately grabbed King's breasts. 
In an interview with the Huffington Post, Muhney admitted he had a feeling that he was going to get fired but didn't think it would happen in the dramatic fashion that it did. There was also some speculation that his co-star Eric Braeden (Victor Newman) might have had something to do with his firing, but Muhney dismissed those rumors. "If there were disagreements in the past with Eric, for me, it has to be history," he said.
Muhney did set the record straight about what actually happened between him and King after some online rumors got out of hand amongst some "Y&R" fans.
Michael Muhney is focused on moving on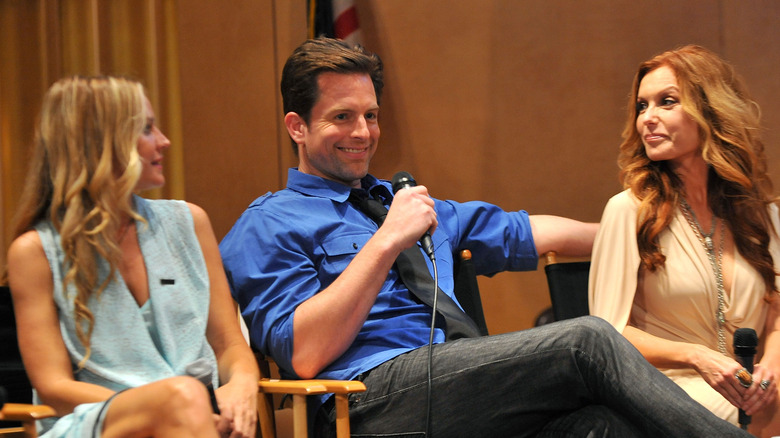 Angela Weiss/Getty Images
In 2018, Michael Muhney took to his Twitter account to write, "Let me be absolutely clear: People sending hateful tweets to @HunterHaleyKing about me must STOP. That internet rumor was FALSE. It never happened. She NEVER made those accusations. She's a talented actress, let her do her job without this nonsense. Spread love, not hate."
In other words, Muhney just wanted to move on. However, Muhney did hint at having regrets when he told The Peloton Brief Podcast in 2017 that if he could turn back time and change a few things about his time on "the Young and the Restless," he would. While admitting that the Hunter King rumor "disgusted" him, Muhney said, "I was a [bleeping] idiot. I was my own worst enemy" (via Soap Central).
Even though it's been several long years since Michael Muhney was last seen on the soap canvas, that doesn't mean he hasn't been busy. The actor has had a handful of starring roles since he left "Y&R" in 2014. Some of them have included roles in series such as "The Good Doctor," "Truth Be Told," and "Sidepiece." While there was some speculation that Muhney would return to the soap to replace Justin Hartley when he left in 2016, that didn't happen. Instead, newcomer Mark Grossman was hired to play the new and improved Adam Newman.