Ryan Seacrest Responds To Sexual Assault Allegations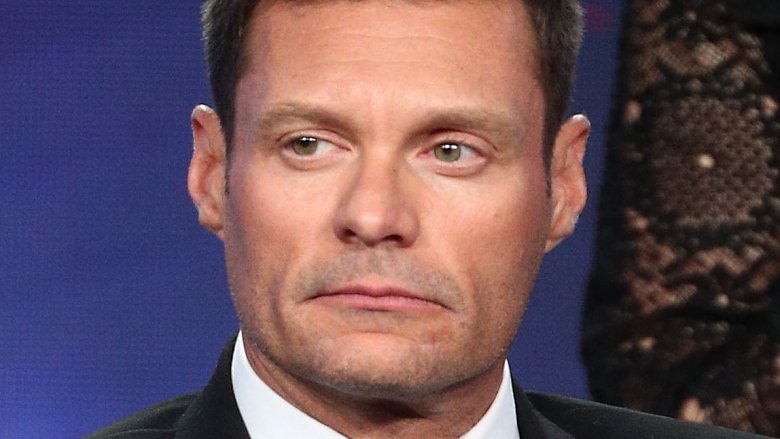 Getty Images
The TV host is speaking out against recent accusations of sexual misconduct.
On Tuesday, Feb. 27, 2018, Ryan Seacrest released a statement to People magazine, reacting to allegations that he'd sexually assaulted a former stylist at the E! network. Not only did he deny the woman's claims but he also alleged that she had attempted to blackmail him.
"Much has been said about the #MeToo and Times Up movement(s) and the importance of providing women and men with the opportunity to share their stories of workplace misconduct, in an effort to change our culture and the systemic inequalities that exist. I absolutely support this cause unequivocally and applaud all the brave souls who have come forward to share their stories," his statement began. "Sadly, last fall I became one of the accused, which I promptly revealed proactively to the network involved and to the public."
Seacrest then commented on the subsequent investigation into his past behavior, describing how a third party had conducted interviews with Seacrest and others over a period of two months. Following the investigation's conclusion, Seacrest was determined to be innocent of any wrongdoing.
Regarding an interview with his accuser — identified as Suzie Hardy — published by Variety on Monday, Feb. 26, Seacrest called the story "salacious" and noted that the magazine had allegedly not spoken with him or any witnesses and had not sought to attain the evidence obtained by his investigation that reportedly proved his innocence.
Seacrest further claimed that Hardy had attempted to blackmail him. "This person who has accused me of horrible things offered, on multiple occasions, to withdraw her claims if I paid her millions of dollars. I refused," Seacrest said. "I have worked extremely hard to achieve my success and I don't take my opportunities for granted. I don't want to accuse anyone of not telling the truth but in this case, I have no choice but to again deny the claims against me, remind people that I was recused of any wrongdoing, and put the matter to rest."
In a letter Hardy's attorneys sent Seacrest's legal team back in November, which Variety had obtained for their article, Hardy accused Seacrest of hugging her more than ten times while wearing only his underwear and claimed that the E! News staple had expressed his interest in her multiple times throughout her career as his personal stylist, which, she said, had made her uncomfortable. She also alleged that Seacrest had grabbed her crotch on multiple occasions.
Hardy told Variety that she's since sought therapy.