Days Of Our Lives Star Deidre Hall's Long And Hard Journey To Motherhood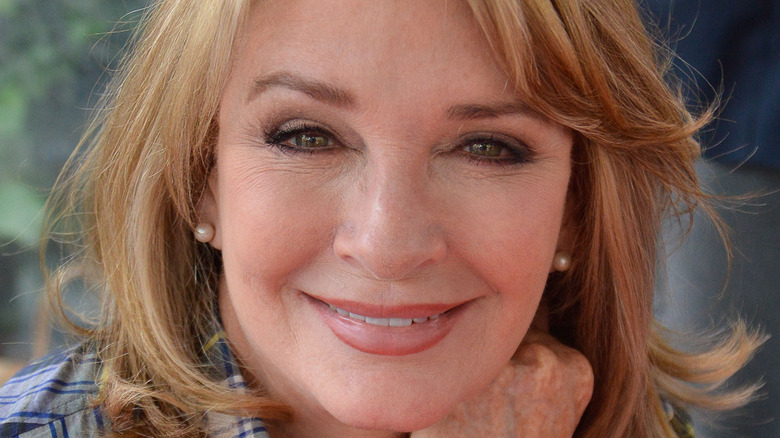 Michael Mattes/Shutterstock
Deidre Hall is one of the most recognizable faces in the soap opera world. The actress was first introduced to "Days of Our Lives" viewers when she landed the role of Dr. Marlena Evans in 1976, per Soaps in Depth. The character arrived in Salem as a psychiatrist at University Hospital and has become a queen of daytime television over the years. Marlena has had great love stories with characters such as Roman Brady and John Black. She's also the mother of Sami Brady, Eric Brady, and Belle Black. Through the years, she's been a staple in Salem but also had to endure much drama.
Marlena has been involved in some of the soap's biggest storylines, such as being possessed by the devil, being brainwashed and kidnapped, and even being made to believe that she was a serial killer dubbed The Salem Stalker (via Soap Central). Marlena has seemingly been through it all and comes out the other side even stronger than she was before.
In reality, Hall is an inspiring and strong woman, much like her on-screen alter-ego. The actress has had to deal with adversity and heartbreak in her life, such as her struggle with fertility.
Deidre Hall ultimately chose surrogacy to build her family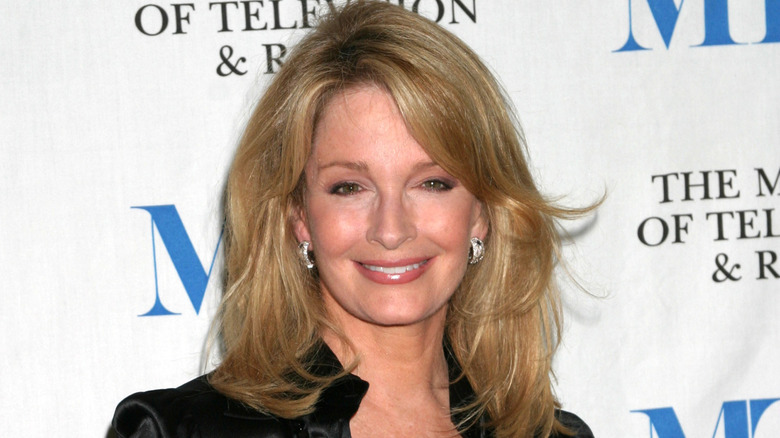 carrie-nelson/Shutterstock
While she was busy navigating Marlena Evans' dramatic life on "Days of Our Lives," Deidre Hall was experiencing difficulty in her personal life. The actress spent years hoping to conceive a child naturally and then moved on to procedures such as surgery, artificial insemination, and in-vitro fertilization in hopes of becoming pregnant (via Los Angeles Times). All of which took a toll on Hall's emotional and physical health. Sadly, after 20 years of trying to conceive, the actress was told that it wasn't going to happen for her. "I spent two years doing in-vitro trying to get pregnant, and finally my doctor said, 'You are out of the baby business,' so we looked at surrogacy," Hall told Closer Weekly in 2019 of her decision to explore other options.
During an interview with her fellow "Days of Our Lives" alum Freddie Smith on "The Freddie & Alyssa Show," Hall opened up about the experience, revealing that she had overheard two women talking about surrogacy at her doctor's office. She admitted that the idea resonated with her, and she ultimately found her surrogate through a program, revealing that the two became close friends while sharing the experience.
Deidre Hall starred in a movie about her infertility struggles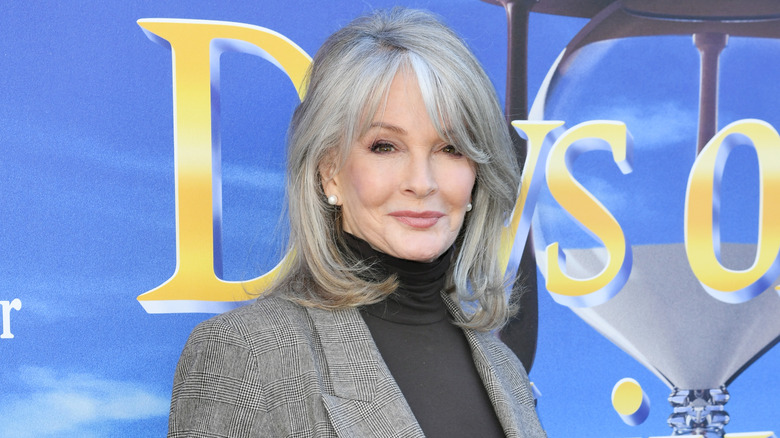 Jc Olivera/Getty Images
Deidre Hall's surrogate gave birth to the actress' first child, son David Atticus in 1992. She later offered to carry another child for the "Days of Our Lives" star, welcoming son Tully Chapin in 1995 (via the Los Angeles Times). "In the moment that baby is placed in your arms, it doesn't matter how they got there ... When a life comes into this world, the air in the room changes," Hall told Closer Weekly about seeing her son for the first time. Of course, Hall is incredibly grateful to her surrogate for helping her achieve her dream of motherhood. "I have two spectacular children, and that's thanks to a woman who was so generous to give her body to another woman," she tearfully said during her appearance on "The Freddie and Alyssa Show."
In 1995, Hall decided to be very open about her infertility struggles and surrogacy journey when she starred in the television movie "Never Say Never: The Deidre Hall Story," per Entertainment Weekly. The actress portrayed herself as she revealed her heartbreak and joy while hoping to help other women dealing with similar issues. "I wanted people to feel hopeful about life. Frankly, I'm sick of women-in-jeopardy movies," Hall said at the time.
Hall's sons are now all grown up, and the actress has been an inspiration for her fans around the globe throughout her struggles and her triumphs.