Donald Glover Alleges Chevy Chase Made Racist Comments On Set Of Community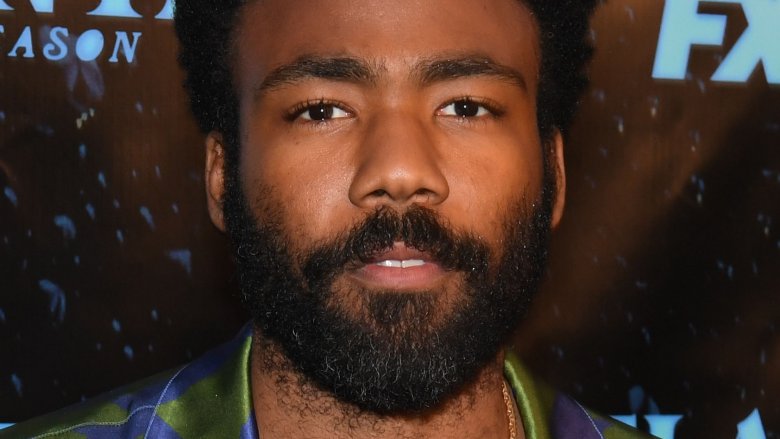 Getty Images
The Atlanta creator is speaking out.
In his March 2018 profile for The New Yorker, Donald Glover opened up about working with Chevy Chase on Community, which ran from 2009 to 2015. During his interview, the comedian, who also goes by the stage name Childish Gambino, accused his former co-star of regularly making racially insensitive comments to him on set.
"I just saw Chevy as fighting time — a true artist has to be OK with his reign being over," the 34-year-old, who left the show after its fourth season, said. "I can't help him if he's thrashing in the water. But I know there's a human in there somewhere — he's almost too human."
Dan Harmon, who created the beloved NBC comedy, also spoke with the publication and claimed that Chase would often interrupt Glover's scenes. On one occasion, the former Saturday Night Live star allegedly told him, "People think you're funnier because you're black."
He added, "Chevy was the first to realize how immensely gifted Donald was, and the way he expressed his jealously was to try to throw Donald off. I remember apologizing to Donald after a particularly rough night of Chevy's non-P.C. verbiage, and Donald said, 'I don't even worry about it.'"
Chase, 74, released a statement to the magazine in response to the accusations, saying, "I am saddened to hear that Donald perceived me in that light."
In August 2017, Harmon admitted to The Hollywood Reporter, "I needed to convince myself that Donald leaving wasn't the death of the show. But now that it's all over, I think we can agree that it was."
"I think everything should have death clauses in them," Glover, who welcomed his second child in January, said of leaving the sitcom at Comic-Con in 2016 (via Us Weekly). "I'm glad things ended because it forces them to progress. It wasn't like I was running away from it, I was just done with it. I had so much fun on Community, but there's a reason why Dan ended the show. He likes endings too."