Aaron Paul's Wife Lauren Fighting Painful Breastfeeding Infection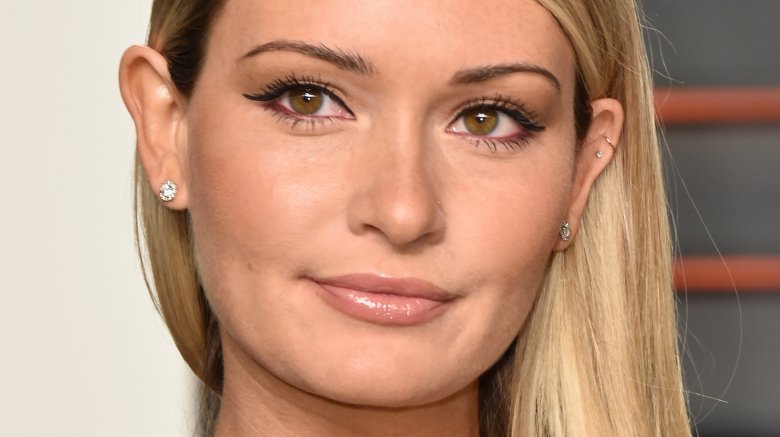 Getty Images
Is the Breaking Bad star's wife okay?
On Wednesday, Feb. 28, 2018, Lauren Paul — actor Aaron Paul's wife — took to Instagram to open up about her post-delivery troubles. Sharing a photo of her newborn, the 31-year-old revealed that she's been experiencing some health issues after giving birth to her daughter, Story Annabelle.
"Recovering from labor is no joke. I'm definitely on the mend in that department but...breastfeeding. Oh man," Lauren wrote, in part. "While it's been one of the most beautiful experiences of my life, I have developed Mastitis twice within 3 weeks. For those of you who don't know what that is, it's an infection from breastfeeding that creates severe flu-like symptoms. Yesterday I was fighting a fever that almost hit 104. It was the sickest I have ever felt. The pain and aches were unbelievable."
Lauren noted that mastitis is a common health problem for breastfeeding mothers, but that it's not well known — which is why she wanted to share her own personal experience with the world.    
She added, "If I could give an upcoming mother any advice for this chapter it would be to become well educated about breastfeeding. Take a class, do your research or have conversations with other mothers. There are so many things that can happen...an oversupply of milk leading to infection, your baby having trouble latching, having an undersupply... being aware of this will be so helpful so that you will know how to avoid or handle these things."
As Nicki Swift previously reported, Aaron and Lauren welcomed their first child together on Feb. 9, 2018. At the time, Aaron shared a black-and-white photo of his baby girl's foot, writing, "My heart." Similarly, Lauren posted photos of their daughter and wrote, "There are no words that will ever be able to explain what just happened to my heart."
Get well soon, Lauren!