Bethenny Frankel Recalls Exposing Luann De Lesseps' Ex-Husband's Infidelity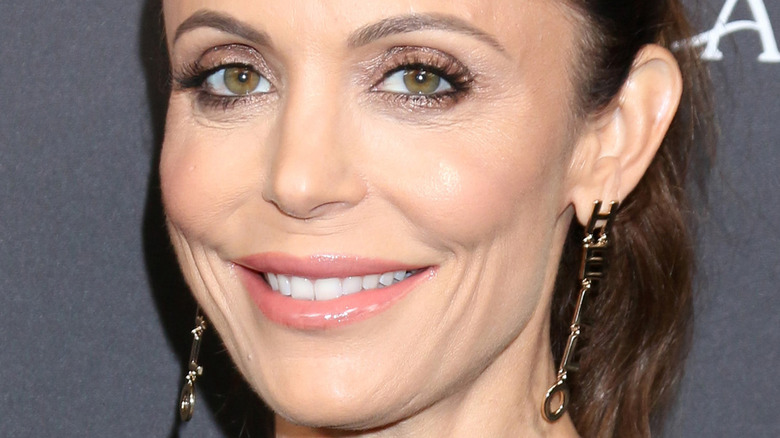 Kathy Hutchins/Shutterstock
"Real Housewives of New York" star Luann de Lesseps hasn't had the best of luck when it comes to her marriages. The former countess, who separated from her husband of 16 years Alexandre de Lesseps in 2009, went through a highly publicized split from her ex-husband Tom D'Agostino in 2017. According to E! News, she and D'Agostino got engaged in February 2016 following a whirlwind romance and tied the knot at a lavish ceremony in Palm Beach, Florida, later that year. They were married for only seven months when de Lesseps announced their plans to divorce on Twitter, writing, "It's with great sadness that Tom & I agreed to divorce. We care for each other very much, hope you respect our privacy during this sad time!" 
The news was hardly a surprise, given that the couple had a rocky relationship since the beginning. Soon after their engagement, one of de Lesseps' "RHONY" castmates, Bethenny Frankel, exposed D'Agostino for cheating on her with an ex-girlfriend. "It felt like someone ripped my heart out of my chest," de Lesseps told People of finding out about the affair. "I was devastated. I had my heart broken on television." Frankel, however, has said that she doesn't regret telling de Lesseps the truth, saying she "would do everything exactly the same way again" if provided the opportunity. "I'm coming from a place of girl-to-girl," Frankel explained to People. "I'm coming from a place of girl code – that you tell another girl." Frankel hasn't changed her mind and recently spoke about the cheating drama on her podcast "ReWives."
Bethenny Frankel said she was 'the messenger who got shot'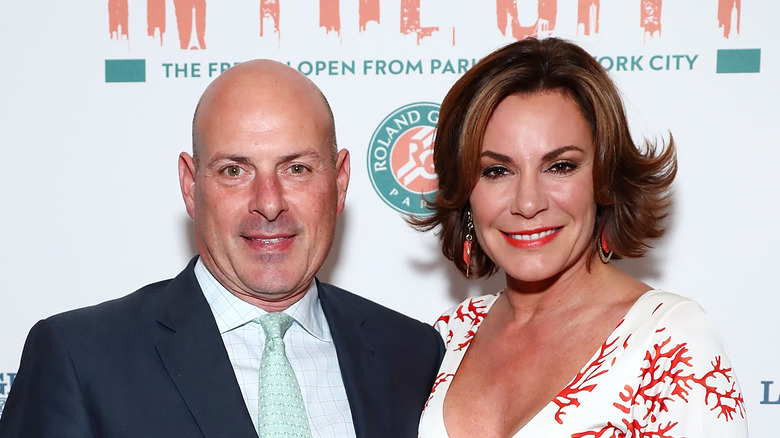 Astrid Stawiarz/Getty Images
In a November 23 episode of her "ReWives" podcast, Bethenny Frankel opened up about the role she played in Luann de Lesseps' most recent divorce after exposing her ex-husband Tom D'Agostino for cheating. Frankel said she was about to leave for the couple's engagement party in Florida when a friend sent her a text with a photograph of D'Agostino making out with an ex-girlfriend. "Going down there, I told the producers," she said. "That's what everybody does. You can hate me or not." The SkinnyGirl mogul said she was apprehensive about dropping the bomb on de Lesseps as she didn't want to ruin what was supposed to be a fun and lovely weekend. "I didn't know when to say this," she said. "I think that's why I asked her if she was in an open relationship. I thought maybe this is okay with them." But despite her good intentions, Frankel said she was the "messenger who got shot" and Luann "the woman who doesn't want to know" nor hear a thing about the affair. "She forgave him," she said. "And cheaters are going to cheat."
Speaking to People in 2016, de Lesseps said she wasn't happy with how Frankel handled the whole situation and described her actions as "terrible" and "disgusting." She also slammed Frankel for "crossing the line" by telling their cast mates about the affair before coming to her directly. "Does a good friend do that to you? Someone who has your best interest in mind? No," said the Countess. "It's not authentic. It's made for television. And that's what she is."