Why Cari Champion Really Left ESPN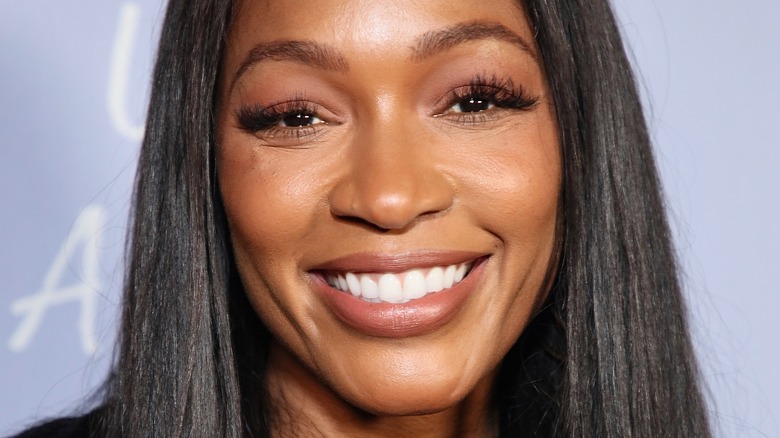 Robin L Marshall/Getty Images
Cari Champion has become one of the leading female voices in sports broadcasting thanks to her time as a journalist at ESPN. The California native got her start on television at news stations in West Virginia and Florida, before joining the Tennis Channel. Her big break came in 2012 when she was tapped to join Skip Bayless and Stephen A. Smith on ESPN's "First Take."
"I have been an avid watcher of the show. I love the barbershop debates that make "First Take" feel different than other programs," Champion told ESPN. "I am excited to join the show and will try to speak when Skip takes a breath and Stephen sips his water."
After nearly three years with the network, Champion was promoted to anchor of ESPN's flagship show, "SportsCenter." She told The Wrap in 2015 that joining the coveted morning program had always been one of her goals and that she had been vying for the position for some time. However, Champion eventually left the network, and has since opened up about her decision.
Cari Champion felt unappreciated by ESPN
In 2020, Cari Champion announced that she was leaving her post on ESPN. "After consulting with mentors, family and friends, I have come to the decision that it's time to leave ESPN," Champion tweeted (via Sports Illustrated). "ESPN will always be a part of my legacy and I am proud to have been a part of theirs."
Years later, the journalists opened up about her time at the sports network, particularly as the debate moderator on "First Take." During an appearance on the "I Am Athlete" podcast, Champion recalled feeling unappreciated by ESPN. The television personality recalled first auditioning for the show, and said she immediately felt handicapped as she believed the network wanted to hire "a blonde" for the role. 
And while Champion even nabbed the position, she recalled feeling stifled during her time with the show. "They let me know I didn't matter," Champion said. "Intentionally, unintentionally. It was obvious. 'You don't matter Just be happy that you're here. Ask questions. Don't talk. Be happy that you're here.'"
Cari Champion has not slowed down since leaving ESPN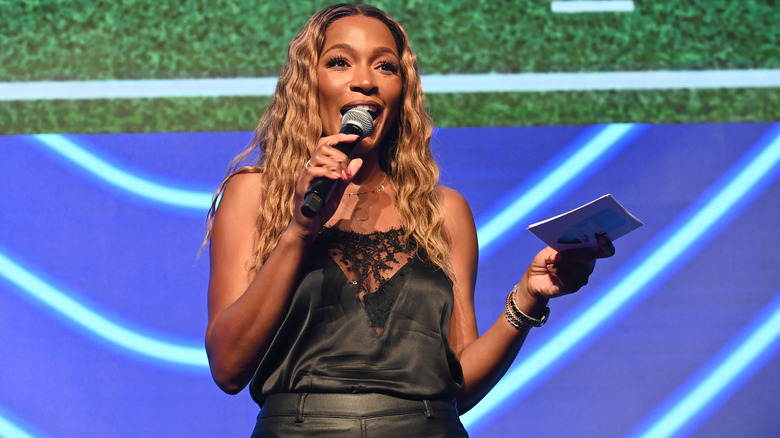 Jon Kopaloff/Getty Images
Following her time with ESPN, Cari Champion's career has continued to flourish. Despite a seemingly abrupt exit from the popular sports network, Champion revealed that she had a plan for her departure — which she mapped out far in advance. During an appearance on "That's What She Said with Sarah Spain," Champion admitted that she signed a deal with ESPN in 2019, knowing that she would eventually leave the network — as she was eyeing other opportunities. "I thought, 'Okay, here are the three things I had locked in ... The Olympics, Titan Games, and one more project," Champion said. "What I did was I sat with two people — my business manager and my agent — and I said ... 'These are the things I want to do ... What do I need in terms of finances for the next year? What does this look like — at bare minimum?"
Champion's unnamed project turned out to be a show she co-hosted, alongside fellow ESPN alum Jemele Hill, called "Cari and Jemele (Won't) Stick to Sports." The TV journalist also launched a weekly podcast, "Naked with Cari Champion," and has since landed another huge role. In February, CNN announced that Champion and Hill would be joining forces for a new weekly show for CNN+ titled "Cari & Jemele: Speak.Easy."