Barry Crimmins, Comedian And Activist, Dead At 64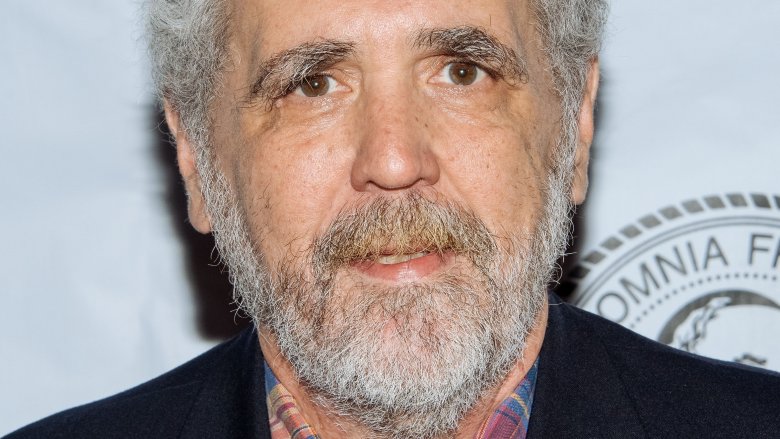 Getty Images
The political satirist has sadly passed away.
On Wednesday, Feb. 28, 2018, Barry Crimmins died following a battle with cancer. He was 64. His wife, Helen, took to Twitter to announce the news early on Thursday, March 1.
"Helen here with sad news...Barry passed peacefully yesterday with Bobcat and I," she wrote. "He would want everyone to know that he cared deeply about mankind and wants you to carry on the good fight. Peace."
As noted by Entertainment Weekly, Crimmins played an important role in the rise of political and socially aware stand-up comedy. After founding the Ding Ho Comedy Club in Boston in the 1970s, he helped launch the careers of the likes of Steven Wright, Denis Leary, and Dana Gould. In 2015, he was the subject of Bobcat Goldthwait's documentary, Call Me Lucky, which highlighted his activist work for victims of childhood sexual abuse.
In January 2018, Crimmins revealed his cancer diagnosis on Twitter, writing, "OK, I've told my mom (she's 93!) so can be more specific. I have cancer. My [prognosis] isn't good. My care (kicked in Jan 1) attitude and emotional state are all fine though. Prayers appreciated — statements of your stance on spirituality or lack thereof [are] not. Love to all!"
He added, "Most importantly, I have Helen and she, despite all of her own health challenges, has been my champion. I love her so much and she makes it clear with her every act that she feels the same about me. We're OK, we two. We really are."
After the news of his death broke, a number of comedians took to social media to pay tribute to the legendary comic. "Barry Crimmins was a compassionate, hilarious man who touched so many lives," Judd Apatow tweeted. "He gave so much of himself to help other people. I hope his life inspires others to follow his example. And he was hilarious. We love you Barry." 
Patton Oswalt shared, "We don't have Barry Crimmins anymore. And we really, really needed him. A blazing, hilarious soul. RIP." Meanwhile, Hari Kondabolu wrote, "This one hurts a lot. Barry Crimmins was a good man with a huge heart who sacrificed a great deal to make the world better. RIP Barry. It was an honor to meet you & I will cherish every kind word you said to me."
"Just learned of Barry Crimmins passing. So sad," Jim Gaffigan tweeted. "When I met him I felt like I was meeting a founding father of stand up comedy. This world is a better place because of [people] like Barry. Rest in peace."
Our thoughts are with Crimmins' loved ones during this difficult time.