Kevin Smith Recovering At Home After Massive Heart Attack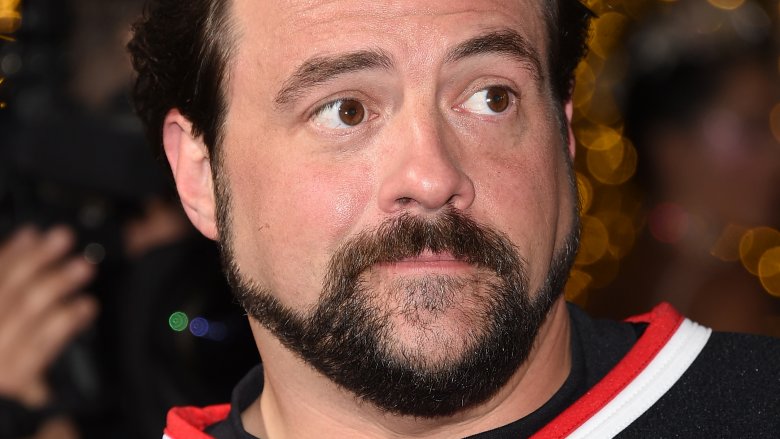 Getty Images
The Clerks director is back home and recovering following his brush with death.
On Wednesday, Feb. 28, 2018, Kevin Smith took to Instagram to share a health update with fans after suffering a massive heart attack and undergoing surgery to clear a blockage in his LAD earlier this week.
"Home again, home again, jiggety-jig! Home is where the heart is and the heart is feeling good!" the 47-year-old wrote, captioning a selfie. "It's actually getting more blood flow and oxygen than it has in a long time. So I am ALERT, to say the least!"
Smith continued, "Thank you all for the kind words you took the time to write to me about what my work has meant to you. In the last two days, I've read some breathtaking sentiments that have profoundly touched me. It honestly means the world under normal circumstances, but after Sunday night? Everything means so much more, obviously."
"Seriously — THANK you, everybody," he concluded, signing off with, "From Vegetarian Kev, Day 2! #KevinSmith #WidowMakerBreaker."
As Nicki Swift previously reported, Smith was rushed to the hospital on Sunday evening, Feb. 25 after suffering a heart attack backstage while filming his stand-up special, Kevin Smith Live!, in Glendale, Calif. The following day, the Chasing Amy filmmaker revealed the news on social media, writing, "I faced my greatest fear tonight...and it wasn't as bad as I've always imagined it'd be....I don't want my life to end but if it ends, I can't complain."
He later explained in a Facebook Live video that he "never in a million years thought it was [a] heart attack," saying that he had mainly felt nauseous and experienced trouble breathing. Smith, who lost 85 pounds in 2015, also noted that from now on he will be making some life changes, including regularly taking prescription medication, visiting a cardiologist, and adopting a vegetarian diet.
A rep for the actor-director has since told Entertainment Tonight that he "is expected to make a full recovery."
We're so glad to see Smith is on the mend!