Who Is Gloria Estefan's Daughter, Emily?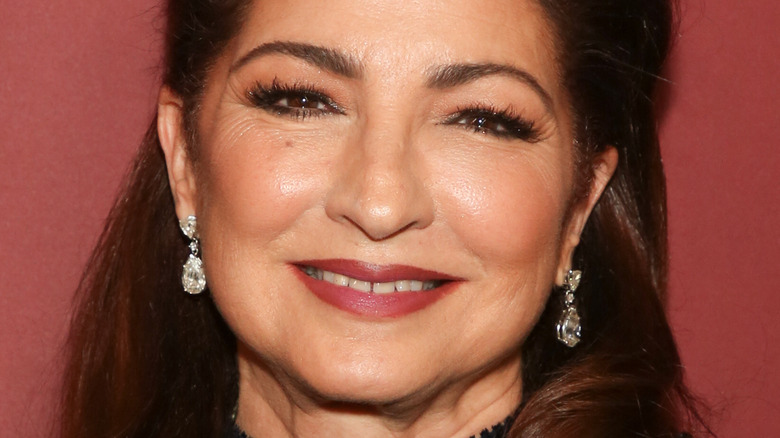 Paul Archuleta/Getty Images
Cuban-American singer Gloria Estefan and her husband Emilio Estefan have certainly left their mark on the entertainment industry and continue to do so. The power couple, who got married in 1978, per The Sun, has since started a family of their own and welcomed two children, both of whom have also pursued careers in the spotlight.
According to his IMDb page, Gloria's oldest son, Nayib Estefan, is a composer and an actor. Her daughter, Emily Estefan, on the other hand, has followed in her mother's footsteps by becoming a recording artist as well as an actor. In an interview with Yours, Gloria revealed to the outlet that when she broke her back in 1990, she was told she couldn't have any more children, resulting in her trying fertility treatments. After giving birth to Nayib in 1980, Gloria did manage to get pregnant again and welcomed Emily in 1994. "She's a bit of a miracle," she said. Since her children have gone on to carve out successful careers, Gloria opened up to People en Español in 2019 about how it felt to see them both shine. "Seeing my kids happy with what they are doing in their lives is the biggest gift I could receive and they both love what they do," the "Conga" hitmaker stated.
Out of her two children, Nayib likes to keep a lower profile. Emily, however, appears to have no problem sharing herself with the world.
Emily Estefan released her album through her own label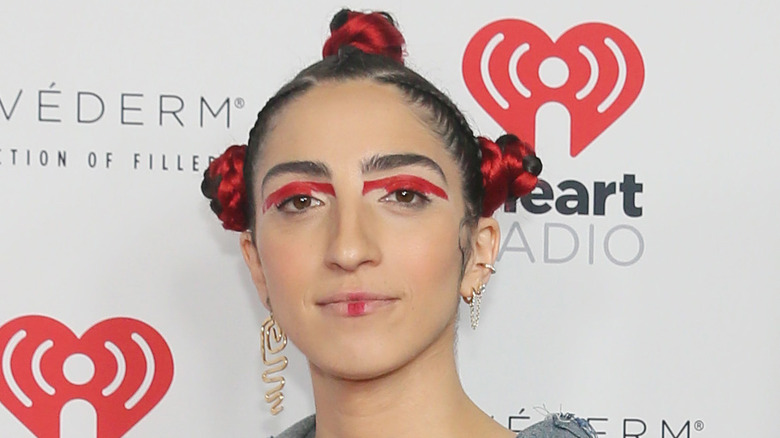 Mireya Acierto/Getty Images
Emily Estefan clearly has musical talent in her genes and has chosen not to waste it. Not only is she a singer, but she also plays several instruments and writes her own songs. In 2017, Emily put out her debut album, "Take Whatever You Want," and told Impose that her decision to follow in her mother's footsteps has nothing to do with trying to gain celebrity status. "I want to pick up my instrument and tell my stories not because I want recognition and fame, but because it's what makes me happy," she said. Instead of going down the easy route of signing to her parents' record label, she put out the album through a label, Alien Shrimp, she founded herself, per Remezcla.
That said, she hasn't backed away from working with family members. In October 2022, Emily teamed up with her mother, Gloria Estefan, and nephew, Sasha, to record a number of festive songs for the "Estefan Family Christmas" album. Earlier that year, Gloria starred in the "Father of the Bride" reboot and had Emily portray the younger version of her character, Ingrid. In an interview with Today, the "Oye" hitmaker expressed how happy she was to have Emily involved in the movie with her but did acknowledge it wasn't an easy decision for her to make. "For Emily, it's tough because she tries to stay away from my persona because she wants to do her own thing," Gloria explained.
Gloria Estefan and Emily Estefan have an 'unbreakable bond'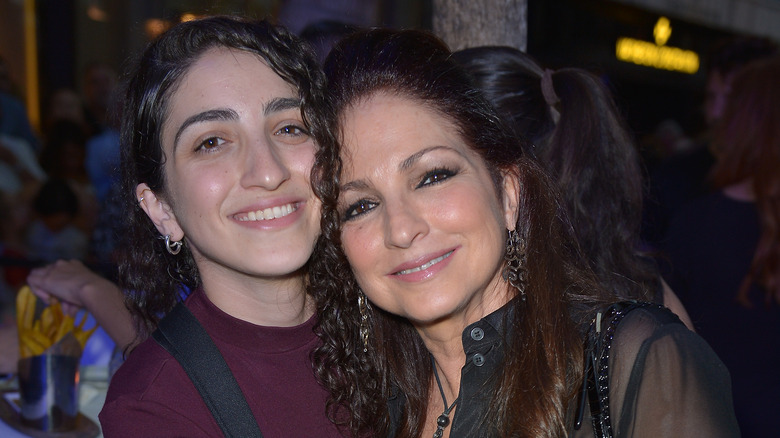 Johnny Louis/Getty Images
Emily Estefan identifies as a lesbian and, as of this writing, is currently dating her girlfriend, Gemeny Hernandez, whom she has been with since 2015, per People. While her parents are supportive of their daughter, her mom, Gloria Estefan, recalled her curious reaction to Emily's initial apprehension. "It was a bit of a surprise to me that she didn't feel comfortable enough to say from the beginning what she was feeling," she told The Times (via Yahoo!), adding, "But then she is a private person, like me, so I understood that. She was very anxious."
In order to have a better connection with one another, Gloria and Emily went to therapy together. "Sometimes it's just an objective ear that is not emotionally invested in your pain that is important," Gloria continued. "It was incredibly useful to have someone there while we were discussing things and pointing things out." That said, things got a little shaky when Emily wanted to introduce Hernandez to her sick grandmother before she died. 
Gloria told Emily to "do it slowly" in case it came as a shock and to avoid something happening to her. While Gloria had good intentions, Emily didn't take her words lightly. "Em remembers in a completely different way and I can understand why, because to her she was so raw at that time," she said. Things have since gotten better as in September 2022, Gloria stated on Instagram that she and Emily have an "unbreakable bond."