Actors Who Weren't The Same Because Of One Role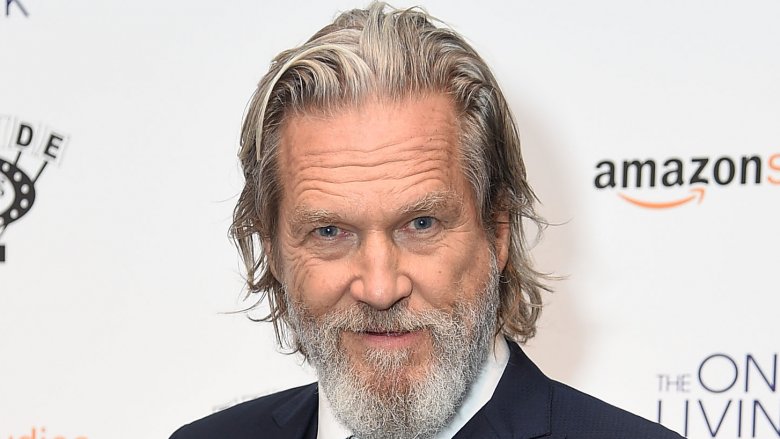 Getty Images
Acting is all about connecting with a character, and making a person that exists only on a screenplay page come alive and seem like a real, flesh-and-blood person for the sake of the audience. It's truly magical when a performer pulls it off. Their ability to channel a writer's creation enriches a film — and the lives of viewers — with new insights into the human condition. And isn't that the point of art? 
On the other hand, that's playing with fire, both psychologically and physically. Sometimes in the line of duty, a character can get too far under an actor's skin, or the process of making the film is such a difficult journey that the performer feels the effects of the role long after the cameras have stopped rolling. Their character gets a little too real, and never fully leaves their brain and/or body. Here are some actors left permanently changed by a movie in one way or another.
Life is like a box of chocolates (which is off-limits to Tom Hanks)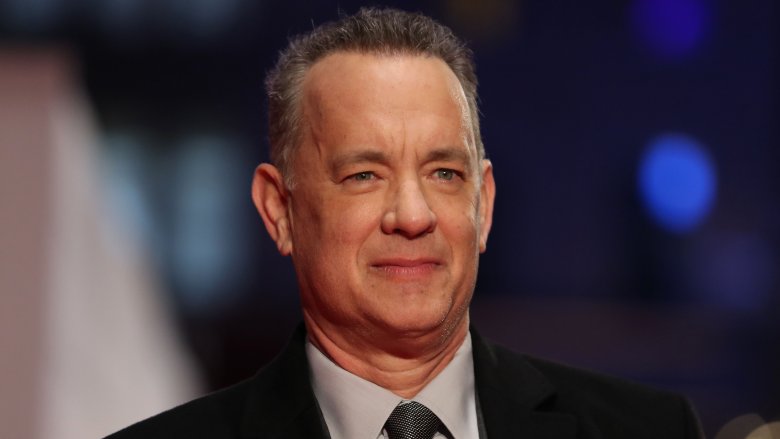 Getty Images
Tom Hanks has been rightfully nicknamed "America's Dad." He's a comforting presence, a beloved actor, and a seemingly nice guy — so much so that he's going to star in a movie about Mr. Rogers, the one person arguably more likable and more widely liked than Hanks. 
His persona is so strong that it's easy to forget that Hanks is actually a marvelous actor, and a dedicated one at that. He's put his body through rigorous physical torment so as to better play a part. He lost a ton of weight to play a lawyer dying of AIDS in Philadelphia, and again to play a castaway in Cast Away. But he's also gained weight for other movies, like Coach Jimmy Dugan in A League of Their Own. In 2013, Hanks revealed that he had been diagnosed with type II diabetes, which he blamed in part on movie-related weight fluctuations.
In killing Bill, Quentin Tarantino almost killed Uma Thurman, too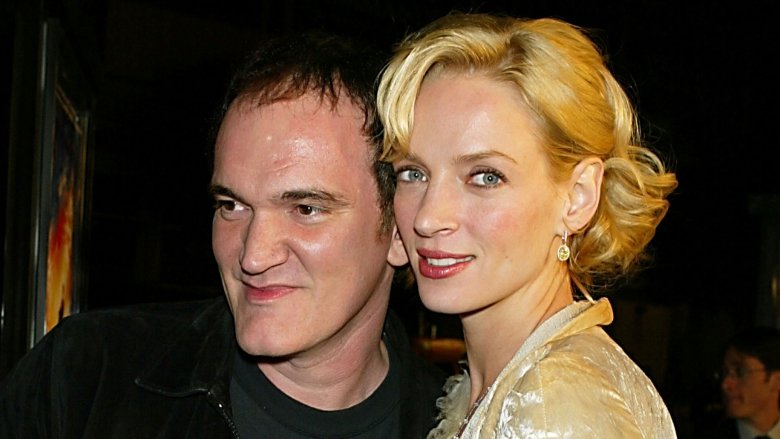 Getty Images
While filming the epic, two-part revenge tale Kill Bill, writer-director Quentin Tarantino asked star Uma Thurman to perform a driving scene. She didn't want to do it — it seemed to her that the seat hadn't properly been secured, but Thurman says Tarantino pretty much forced her to do it anyway. 
Thurman's concerns wound up being legitimate: She filmed the scene, and the wonky car drifted off a road and crashed into a tree. Thurman endured knee and neck injuries she says still give her pain more than 15 years later. Tarantino gave Thurman the raw footage of the crash in 2018, which she posted on Instagram to call out the film's producers who, with regards to her injuries, "lied, destroyed evidence, and continue to lie about the permanent harm they caused and chose to suppress." 
Thurman doesn't believe Tarantino himself acted with any malice, although she found the stunt to be "negligent to the point of criminality."
Sometimes a cigar is just a cigar, but not for Gary Oldman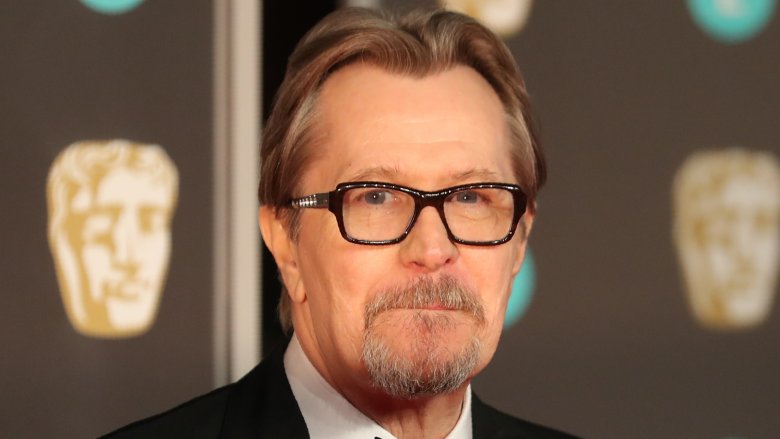 Getty Images
Gary Oldman is a chameleon of an actor, suppressing his own strong personality and even looks as he disappears into roles like Dracula, Sirius Black, and Sid Vicious. In 2017, he took on what was simultaneously his most high-profile and obscuring role to date: World War II-era Winston Churchill in the awards-bait epic, Darkest Hour. Oldman looks, sounds, and behaves exactly like the great English prime minister, including his near constant cigar-smoking. 
During filming, Oldman smoked around 400 Romeo y Julieta Cuban cigars — Churchill's preferred brand in real life. "You'd have a cigar that was three-quarters smoked and you'd light it up, and then over the course of a couple of takes, it would go down, and then the prop man would replenish me with a new cigar," Oldman told The Hollywood Reporter. When that had to happen for 10 or so takes per scene, Oldman wound up suffering for his art: "I got serious nicotine poisoning."
Kate Winslet's Oscar came at a price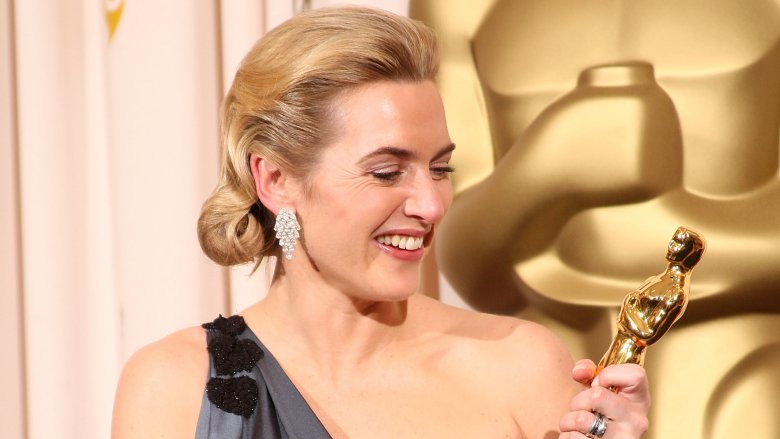 Getty Images
Kate Winslet won an Oscar for portraying Hannah Schmitz, an illiterate Nazi camp guard who preys on a teenage boy in The Reader – but was it worth it? Winslet had a difficult time both finding her character, and then letting go of it afterward. 
Before shooting, Winslet viewed film of a Nazi concentration camp, which understandably disturbed her. "Once you see documentary footage of the camp, you read anything on the Holocaust, you can never un-see those things, you can never un-hear, un-read them. I'm still absolutely traumatized by so much of what I saw during the preparation process," Winslet told The Huffington Post. 
After filming wrapped, Winslet said she "walked away like some car crash victim who somehow hadn't been hurt on the outside, but I felt like I couldn't speak [about it]. It was truly overwhelming. I really went somewhere. I was in some kind of a trance. And I'm still coming to terms with all of it."
Mila Kunis can't stand the weight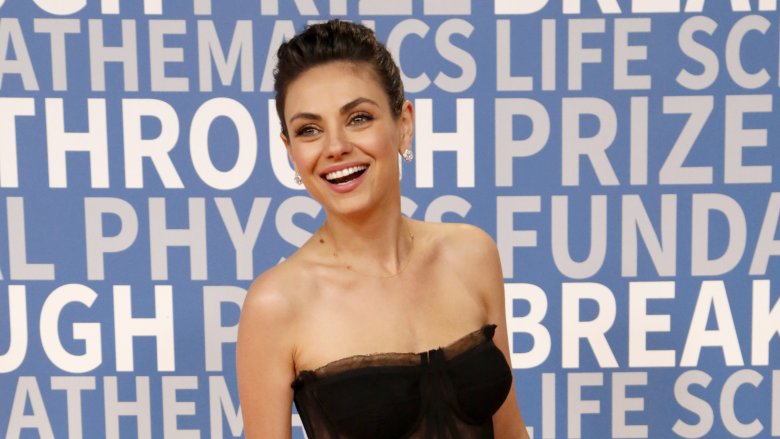 Getty Images
Black Swan is a trippy, fascinating movie loaded with career-high performances by Natalie Portman, Winona Ryder, and Mila Kunis — who at that point was best known for an eight year stint as Jackie Burkhart on the sitcom That '70s Show. 
Kunis is haunting as the adversarial ballerina-but-also-obsession of Portman's character, a role that required the already tiny actress to drop down to just 95 pounds. Kunis later gained back the 20 pounds she lost with no problem. But in doing so, the actress says her body "has never been the same." 
The rapid weight loss and subsequent gain apparently changed the very shape of her figure: "When I got down to 95 pounds, I was muscles, like a little brick house, but skin and bones," Kunis told Harper's Bazaar. "When I gained it back, it went to completely different areas. All the weight that left my chest went to my side hip, my stomach."
Jake Gyllenhaal is haunted by the least creepy element of Donnie Darko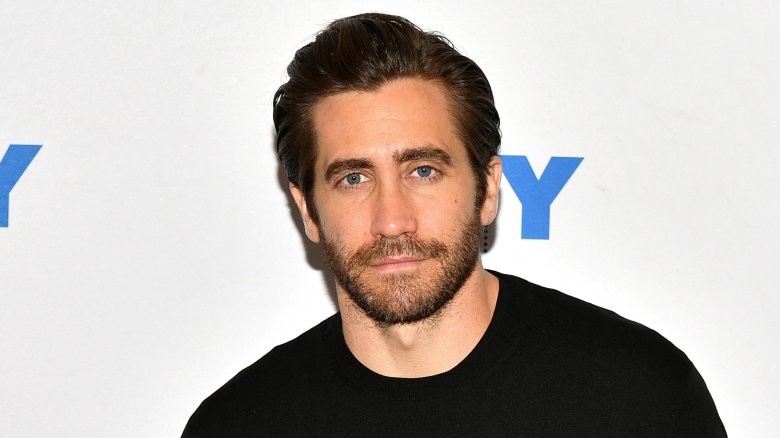 Getty Images
While his screen debut was a small role as Billy Crystal's young son in City Slickers in 1991, Jake Gyllenhaal really made a name for himself as an actor with the title role in writer-director Richard Kelly's nightmarish psychological thriller (and cult classic) Donnie Darko. Gyllenhaal played a deeply troubled private school student whose conversations with a monstrous, gigantic rabbit might portend the end of the world. Gyllenhaal is masterful in the challenging role, which makes it surprising that he wasn't Kelly's first choice. 
Jason Schwartzman (Rushmore, The Darjeeling Limited) had landed the role and started preparing for the film, but then pulled out because of a scheduling conflict. Gyllenhaal said in a 2016 SAG-AFTRA talk that this second-class status still hurts, and that "what could have been" with Schwartzman haunts him. "He still intimidates me to this day, even though I'm the one who played that role," Gyllenhaal said. "Just the fact that it had been his."
My neck, my back - George Clooney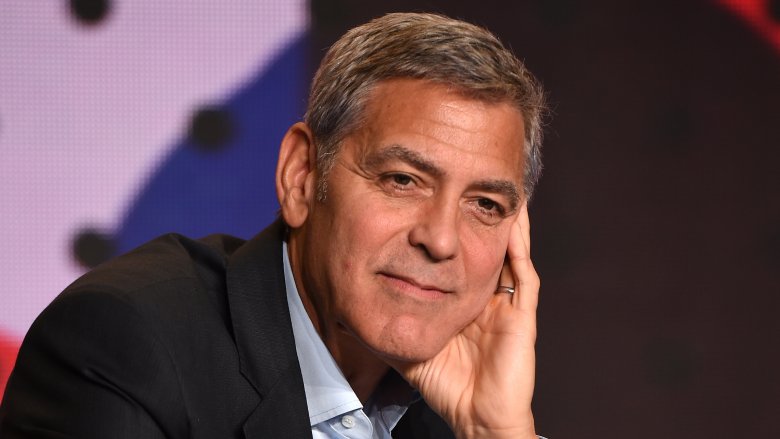 Getty Images
George Clooney knew he'd have to film a torture scene for the 2005 political thriller Syriana, but he probably didn't think he'd wind up going through actual torturous pain. While shooting the sequence, Clooney sustained neck and spinal injuries. When subsequent headaches became unbearable, and he started blowing a substance out of his nose that turned out to be spinal fluid, Clooney sought professional medical treatment. 
While he was "lying in a hospital bed with an IV in my arm, unable to move, having these headaches where it feels like you're having a stroke," Clooney told Rolling Stone that he contemplated suicide, just to make the pain stop. "You start to think in terms of, you don't want to leave a mess, so go in the garage, go in the car, start the engine." 
A surgery mostly relieved all of Clooney's Syriana-related health problems and pain, but years after his Oscar-winning work in that film, Clooney says he still might get a nasty headache on occasion.
Anne Hathaway made herself miserables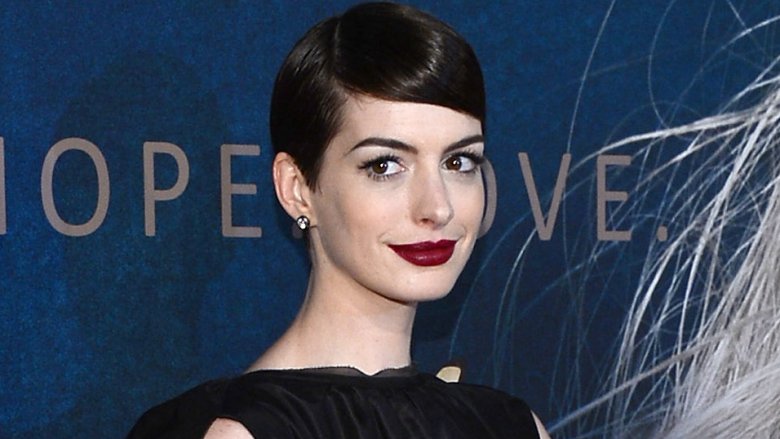 Getty Images
To play perhaps the most tragic character in the incredibly tragic film adaptation of the musical Les Miserables — Fantine, a prostitute wasting away from tuberculosis — Anne Hathaway submitted herself to a shocking physical transformation. 
First, she lost 10 pounds via a cleanse, and then another 15 by eating like a real-life terminally ill 19th century French prostitute: two small daily servings of dried oatmeal paste. "I had to be obsessive about it — the idea was to look near death. Looking back on the whole experience — and I don't judge it in any way — it was definitely a little nuts," Hathaway told Vogue (via The Huffington Post). "It was definitely a break with reality, but I think that's who Fantine is anyway." 
Filming — and preparing to film — but Hathaway into a "state of deprivation" both emotional and physical. "When I got home, I couldn't react to the chaos of the world without being overwhelmed," Hathaway said. "It took me weeks 'till I felt like myself again."
Bjö​rk's cinematic swan song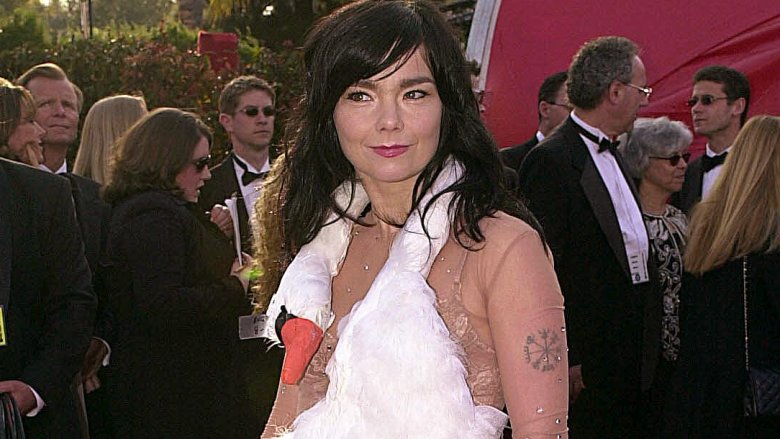 Getty Images
Björk is one of the most original and creative musicians of all time. Like other unique pop stars who crossed over into acting (like Madonna and David Bowie, for instance), the world's most famous Icelander gave acting a shot. 
In 2000, she starred in director Lars Von Trier's stone-cold bummer Dancer in the Dark. Björk played a Czech woman living in a rural American town slowly going blind, who is also trying to raise money for a surgery to prevent her son from going blind, too. Oh, and it's a musical! For her film debut, Björk racked up a ton of film festival awards as well as a Golden Globe nomination. Unfortunately, filming the musical was a horrible experience for the singer and swan-dress aficionado. 
When the film was released, there were reports of tension between Björk and Von Trier, including a moment where the star was so against wearing a shirt the director tried to make her wear that she ripped it up and ate part of it. In 2017, Björk revealed that an unnamed Danish director once victimized her with unwanted advances. After she refused him, Björk said the director broke a chair in anger, "like someone who has always been allowed to fondle his actresses." 
Von Trier denied that he was the guy, although he is Danish, and Dancer in the Dark is the only movie the singer ever starred in — echoing a declaration she made in 2000 that she was done with films.
The Dude abides, and abides, and abides...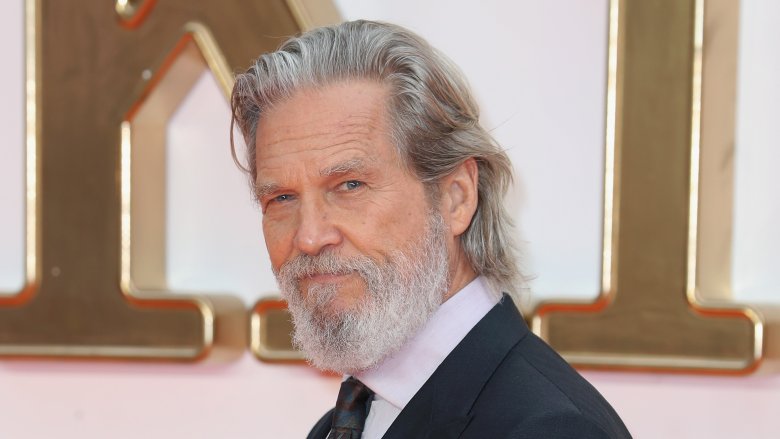 Getty Images
An actor should be so lucky to have an iconic role in a classic movie with which they're forever associated. For Jeff Bridges, that role is stoner Zen master Jeff "The Dude" Lebowski in the Coen Brothers' 1998 film The Big Lebowski. But something interesting has happened in the 20 years since that movie was released: Jeff Bridges seems to have become The Dude. 
Bridges was famous for decades before Lebowski, a child star and son of Hollywood legend Lloyd Bridges who became a handsome, clean-cut leading man in the '70s and '80s in movies like The Last Picture Show, Tron, and The Fabulous Baker Boys. Ever since Lebowski, however, he hasn't stopped playing Lebowski, either on film or in real life. He's kept that scraggly beard when playing cowboys, drifters, and malcontents in movies like True Grit and Crazy Heart, and even Tron 2.0, where he utters the phrase "biodigital jazz, man," which seems like it came from Bridges or the Dude, and not the writers of a movie about computer-world.