Odell Beckham Jr.'s Lawyer Fiercely Defends NFL Star After He Gets Booted From Plane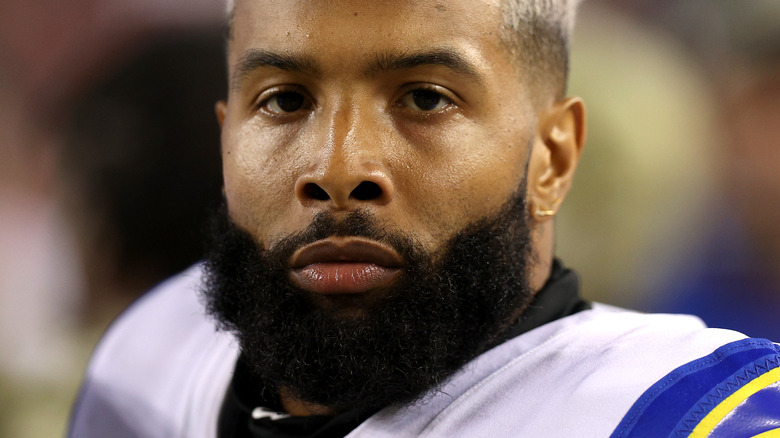 Ezra Shaw/Getty Images
Odell Beckham Jr. has landed himself back in the headlines after reports that he got kicked off a plane for refusing to follow safety protocol and appearing "seriously ill." According to CNN, officers were notified of a medical emergency at the Miami International Airport on November 27 after the flight crew expressed concern that Beckham was unconscious. "The flight crew was concerned for a passenger (Mr. Odell Beckham), as they tried to wake him to fasten his seat belt, he appeared to be coming in and out of consciousness, prior to their departure," the Miami-Dade Police Department said in a statement (via CBS Sports). 
"Fearing that Mr. Beckham was seriously ill, and that his condition would worsen through the expected 5 hour flight, the attendants called for police and fire rescue." Beckham allegedly refused to exit the aircraft despite several requests from the flight crew. However, after the rest of the passengers were deplaned, the NFL star eventually left without further incident and was escorted by officers back to the terminal where "he made other arrangements."
A separate statement from American Airlines confirmed a flight from Miami to Los Angeles returned to the gate without taking off "due to a customer failing to follow crew members' instructions and refusing to fasten their seat belt." "The customer was removed, and the flight re-departed at 10:54 a.m. local time," they said, per CBS. Now, Beckham's legal counsel is defending his client's actions during the incident. 
Odell Beckham Jr.'s lawyer said the incident was 'completely unnecessary'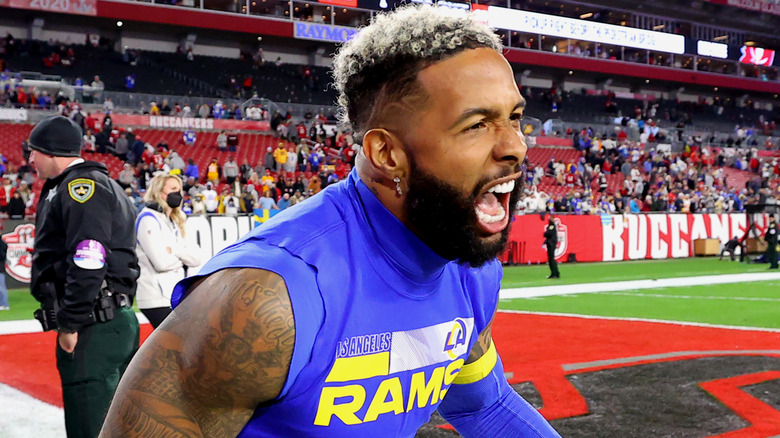 Kevin C. Cox/Getty Images
In light of the incident, Odell Beckham Jr.'s attorney Daniel Davillier released a statement defending his client against allegations that he refused to cooperate during the flight. According to the lawyer, Beckham was simply asleep when he was awakened by the crew and told that he needed to get off the plane for not wearing his seatbelt. "He was informed that it was too late, and that either he would have to get off the plane or everyone would have to deplane," said Davilier (via Twitter). He also stressed that Beckham was neither "disruptive nor combative," and was willing to comply with the safety protocol, but the "overzealous flight attendant" insisted on having him removed from the flight. "This incident was completely unnecessary," concluded the lawyer. "Sleeping on a plane should not be a cause for removal from a flight."
Beckham himself also appeared to address the incident in a series of tweets, saying, "Never in my life have I experienced what just happened to me... I've seen it alll." "I COULD NOT MAKE THIS UP," he also wrote, before describing the incident as "comedy hr." Meanwhile, a video of Beckham being escorted by officers in the airport has since made the rounds on Twitter, with the uploader who claimed to be on the same plane as Beckham saying he was indeed "unresponsive and unruly" during the flight. "Not cool man," said the disappointed netizen.