Soap Vet Cady McClain Revisits Her Time On The Young And The Restless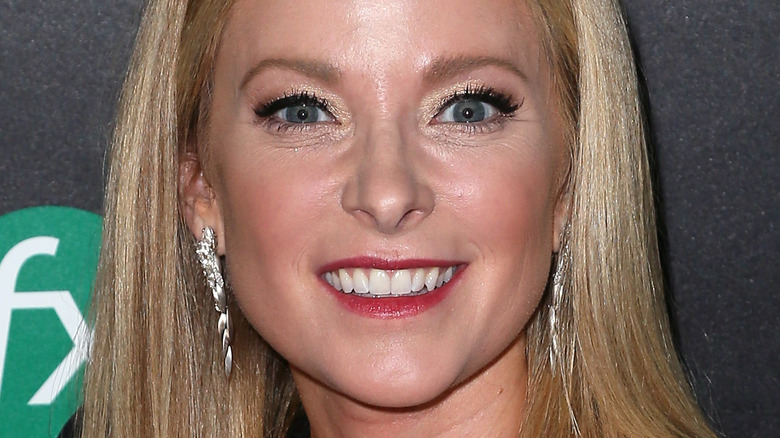 David Livingston/Getty Images
Daytime television star Cady McClain has become synonymous with the soap opera genre thanks to her long career in the industry. She started off playing Dixie Cooney on "All My Children" before taking on the role of Rosanna Cabot on "As The World Turns," per IMDb. McClain spoke with Soap Central back in 2009, and got candid about soap stardom. "No one actor can make or break a show," she said of a series surviving without any of its famous performers. "Actors know that we're always expendable. We're wallpaper. Nobody's too big to be fired. It's just not the way it is."
As a bonafide soap vet, McClain is well-versed in all things in her cut-throat television industry, and often speaks on her storied history in the biz. However, according to McClain, her experience on "The Young and the Restless" was one that isn't easy for her to open up about.
Cady McClain looks back on her Y&R days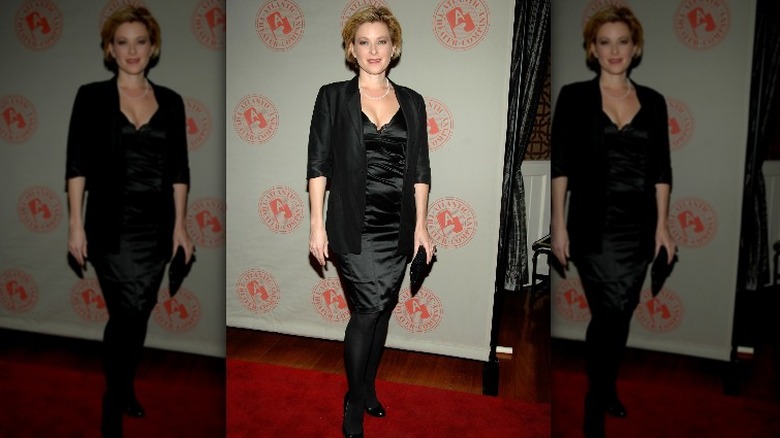 Ben Gabbe/Getty
Speaking as a guest on Soap Opera Digest's podcast in October 2022, Cady McClain reflected on her time as a "The Young and the Restless" cast member. While she didn't go into too many details, McClain did hint about the atmosphere on the set of the hit CBS soap. "'Y&R,' I did not find to be a very funny set," she said (via Soaps.com). "I found it to be pretty... Gosh, you know, it's hard to talk about 'Y&R,' that experience."
Before she started working on the show, McClain did say in an interview with TV Guide Magazine back in 2014 that she was super excited about joining "The Young and the Restless" cast. "It's the most amazing thing," she said of joining the cast after her previous soaps ended. "'Y&R' had its 41st anniversary a couple of weeks ago with the big press party and the cake-cutting and a lot of celebration — something I never thought I would experience again ... I thought the party was over for me!" 
Though only McClain really knows her experience on the set of "Y&R," she's been vocal about the next chapter of her daytime television career on another soap.
Cady McClain says Days of Our Lives has been a positive experience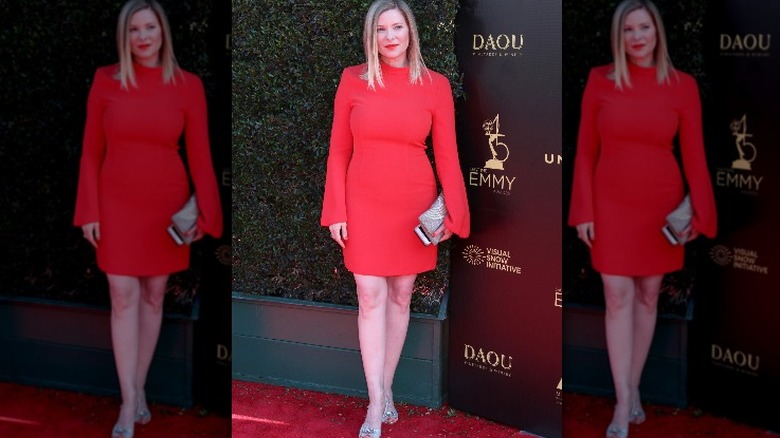 Kathy Hutchins/Shutterstock
Cady McClain surprised daytime television fans when it was announced back in 2020 that she would be joining the cast of "Days of Our Lives." She took over as Melissa Reeves' new Jennifer Horton. While McClain didn't recall much funniness on set of "The Young and the Restless," she told Soap Opera Digest in 2020 that she laughed when she first stepped onto the "Days of Our Lives" set.
"I laughed so hard," she said. "They were just so funny and so great and so warm and so kind. It was just one of the best days. What a blessing to work. What a blessing to be on set. What a blessing to be working with people that are fun to work with. I'll never forget it." In July 2022, McClain again sang the praises of "Days." She expressed gratitude for her journey on the soap, writing on Instagram, "The @nbcdays story continues to grow... and I continue to do my best to give you my best ... It's a privilege to get to play [Horton]!"