Rick Ross Found Unresponsive At Home, Reportedly Hospitalized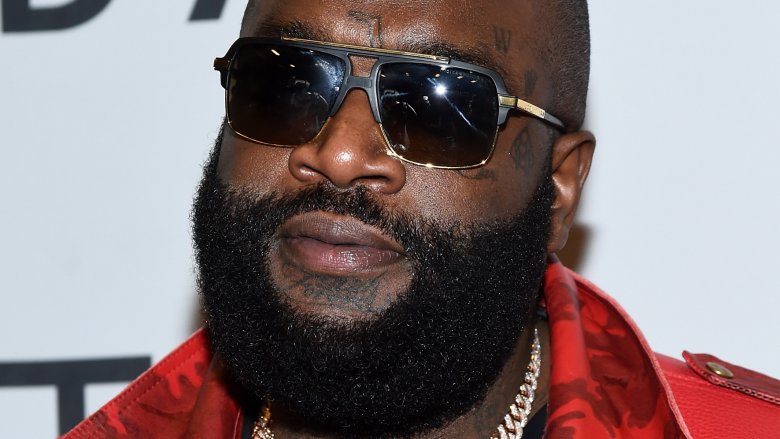 Getty Images
The rapper is facing a medical emergency. 
Rick Ross, who has a history of seizures, was found breathing heavily and unresponsive in his Davie, Fla. home shortly after 3:30 a.m. on Thursday, March 1, 2018, Us Weekly reports.
According to a Davie Police Department report obtained by the publication, an unidentified person had called 911 after attempting to wake Ross, who was "slobbing out the mouth." The caller also said that the 42-year-old rapper, who reportedly became "combative" with emergency officials, was just "nodding his head" and had "boo-bood on himself."
It is currently unclear whether Ross has been hospitalized. According to a TMZ report, the "Purple Lamborghini" rapper was transported via ambulance to a nearby hospital to receive respiratory treatments. While the gossip rag further speculated that the entertainer is battling pneumonia, Us Weekly noted that one of Ross' family members has since denied the website's claims.
Ross, who lost 75 pounds in 2016, was previously hospitalized after suffering two seizures in October 2011. "It was a case of me not getting enough rest, enough sleep," he later told BET's 106 & Park (via Us Weekly). "I would get two hours of sleep and keep moving."
At the time of this writing, Ross' reps have yet to comment on the rapper's health scare.