Below Deck Sailing Yacht: Inside Daisy Kelliher And Gary King's Relationship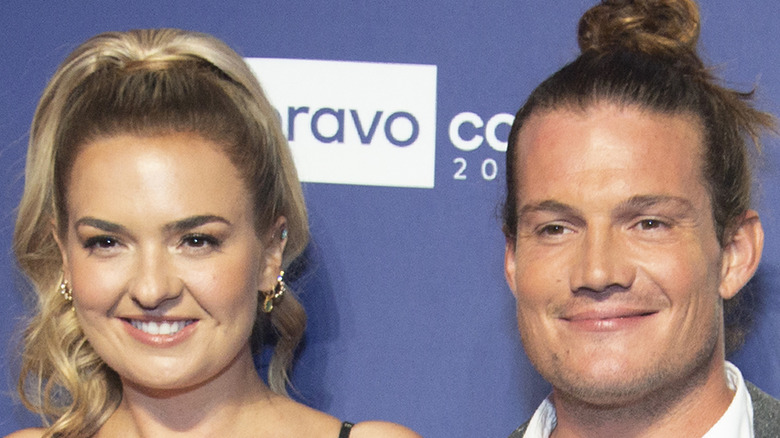 Santiago Felipe/Getty Images
Daisy Kelliher and Gary King's relationship had a rocky start when they met on "Below Deck Sailing Yacht" Season 2, but they went on to have a close friendship that may have blurred the lines at times. Kelliher boarded Parsifal III as the chief stew, while King was hired as the First Officer. Kelliher had her hands full with demanding guests and often asked King and his deck crew to help her interior team. While King initially was happy to lend a hand, he soon grew tired of using his downtime to clean dishes and was vocal about it.
Kelliher and King ended their first season together at odds with each other and seemed unable to mend fences during the Season 2 reunion, per Us Weekly. The two yachties reunited for "Below Deck Sailing Yacht" Season 3 and surprisingly had a much different experience. Kelliher and King seemed to have put their issues behind them and after a crew night out, they had a drunken makeout session in the hot tub, as reported by What to Watch. While there was an obvious spark between the two, nothing more happened between them that season, but their real-life chemistry had "Below Deck Sailing Yacht" fans talking.
Daisy Kelliher and Gary King spark dating rumors
Following "Below Deck Sailing Yacht" Season 3, Daisy Kelliher shared an Instagram picture of her and Gary King at Disneyland on a ride together, sparking rumors that the two stars were finally a couple. King fed into the rumors and shared an Instagram story of him telling fans, "Hey guys, just because many of you are asking, Daisy and I are dating," (via Us Weekly). Kelliher later posted on Instagram, "So I know the rumour mill went into full meltdown at the weekend but we are still not a couple. We are just good friends who still fight a lot and then make up."
While Kelliher may be holding on tight to their friends-only status, King has different ideas. During a June 20 episode of the "Pita Party" podcast, he told "Below Deck Sailing Yacht" Season 2 star Alli Dore, "I think there's something there between Daisy and I, for sure. The more I spend time with Daisy and the more I get to know her, the more I like her" (via Bravo). The First Officer went on to say that there's "definitely chemistry" between him and Kelliher. While the chief stew thought King just loved the chase and would "become very bored, very, very quickly" with her, she later agreed that there was something between them that she couldn't deny.
Daisy Kelliher and Gary King were flirty at BravoCon 2022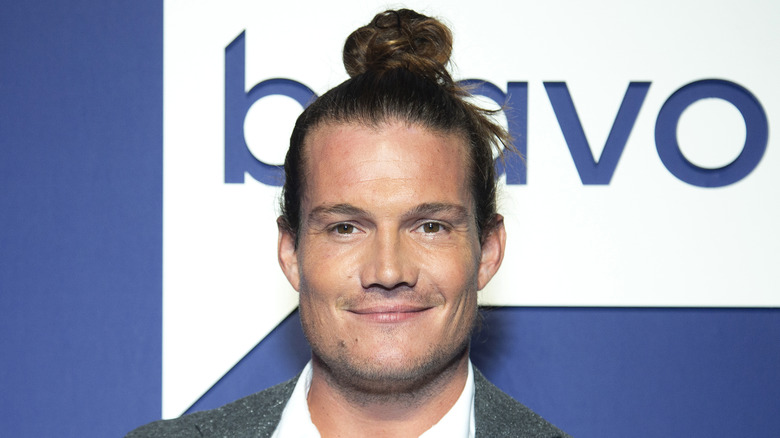 Santiago Felipe/Getty Images
Daisy Kelliher and Gary King couldn't hide their chemistry at BravoCon 2022. As reported by Us Weekly, Kelliher was asked what the status of her relationship with King was. "He knows I hate his hair like that," she answered coyly. The two addressed their hot-tub moment during the "Below Deck: Crew Oughtta Know" panel. "I was trying to enjoy a hot tub, enjoy it with Daisy. All of a sudden Daisy was, like, attacking me," King told the audience. When he asked fans if they thought he and Kelliher would "make a good couple," they gave a resounding cheer. Kelliher later revealed that she and King never consummated their relationship but added, "I am admitting two years later we have chemistry. That's about it though. Everyone stop looking at me."
"Below Deck Sailing Yacht" Chief Engineer Colin Macrae previously gave his two cents on Kelliher and King's flirty friendship. "I don't think that there's a, like, genuine romance there, but they're both fun-loving people, and they made out a few times," per Bravo. He shared that while the two yachties may have a fling, he thinks they're "too different" to make it in the long run. However, he added, "I could be completely wrong about that." Fans love Kelliher and King's will-they-won't-they relationship and many hope that Macrae is indeed wrong about their future.