Sex And The City's Dark Secrets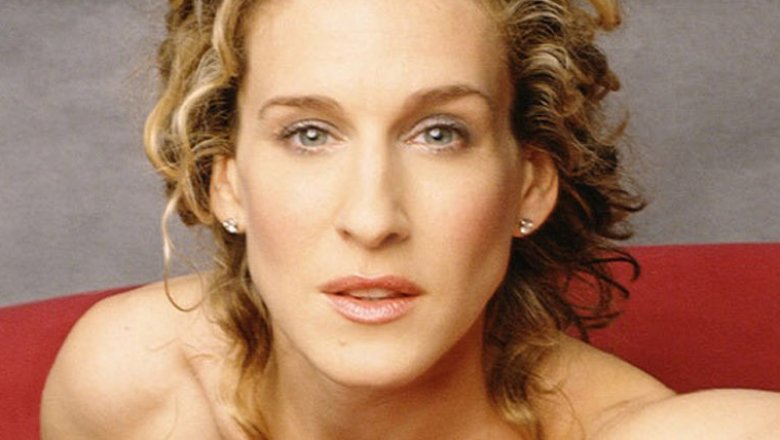 Getty Images
Sex and the City is a show known for many things — the female friendship of four strong women, the unpredictable New York City dating scene, and risk-taking fashion, but the hit HBO series, which aired from 1998 to 2004, isn't all pink tutus and cosmos. Beneath the various romantic storylines, there's a darker side to SATC that even the most die-hard fans don't know.
From close calls with casting to behind-the-scenes feuds, stars Sarah Jessica Parker, Kim Cattrall, Kristin Davis, and Cynthia Nixon, as well as the suited studio execs, apparently had a lot to hide during their six-season run and subsequent big-screen sequels. What went down on the other side of the camera? Sit back and keep reading to learn all about the dirty details that this boundary-pushing cast and crew never wanted viewers to know.
Saying no to Samantha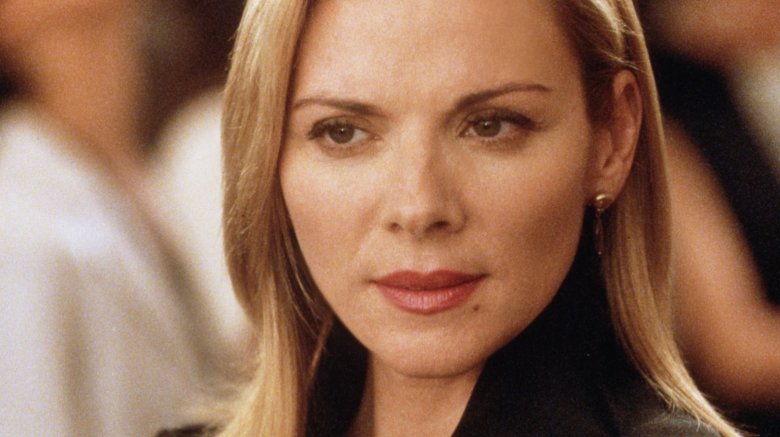 Getty Images
It's hard to imagine the four central figures of Sex and the City as anyone other than Sarah Jessica Parker, Kim Cattrall, Kristin Davis, and Cynthia Nixon, but one leading lady was very nearly left off of the show: Cattrall.
Recalling her first look at the series, Cattrall told Marie Claire in a June 2008 interview: "When I was first sent the script, I didn't think Carrie was the role for me. I thought, I'm too old. I also thought I was too old for Samantha. Then I picked up the book, by Candace Bushnell. I read about half of it and I literally threw it across the room." She explained, "It was such a distressing scenario. Most of the girls were hard to connect to, and the guys were all jerks. I was dating at the time, so it was the last thing I wanted to hear or read."
Thankfully, Cattrall decided to sign on with the series, and the rest is history.
Salary disputes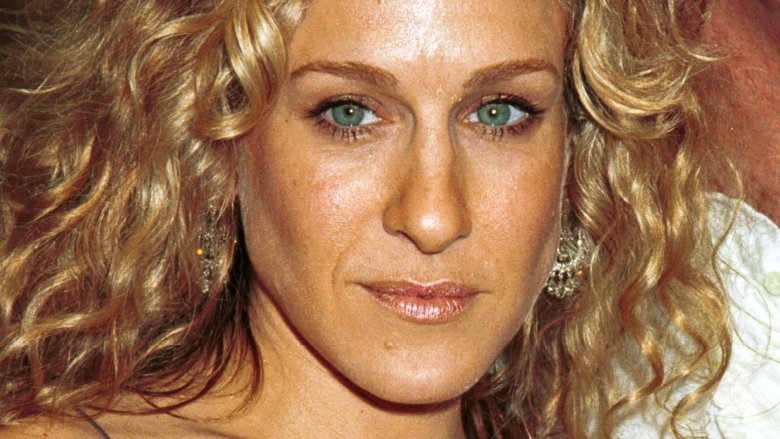 Getty Images
It's not hard to imagine how egos could clash on the set of Sex and the City, considering how popular the series was and how talented the actors were. As such, it only makes sense that cast members would butt heads when certain topics were broached — especially salaries. In 2004, near the show's end, Kim Cattrall opened up about financial disputes on Friday Night with Jonathan Ross, revealing that she wanted to get paid more during her time on the series (via E! News).
"I felt after six years it was time for all of us to participate in the financial windfall of Sex and the City," she said, noting that she'd hoped to snag $1 million an episode in future seasons. "When they didn't seem keen on that I thought it was time to move on."
While Cattrall wasn't exactly earning pennies — she'd reportedly been making $350,000 per episode— she was likely making significantly less than Sarah Jessica Parker, who played the show's main character and, at one point, served as its executive producer. Given that Cattrall's character was central to the show — and that Cattrall was already a big star when the series debuted — we're surprised that SATC suits didn't budge when it came to the actress' paycheck.
A secret addiction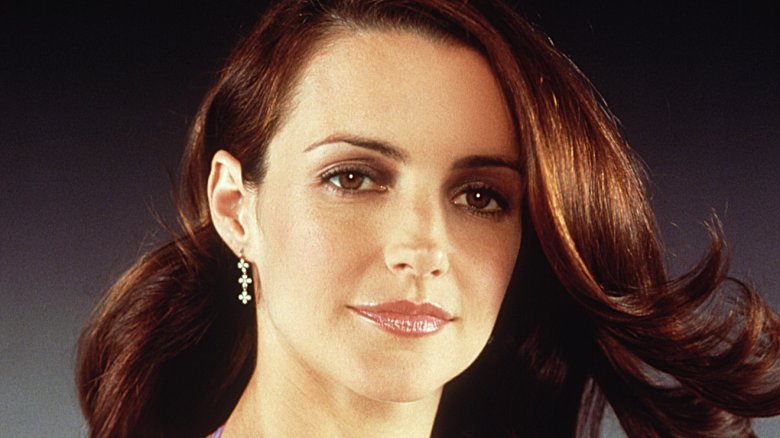 Getty Images
While the ladies of Sex and the City loved them some cocktails, one member of the show's cast was not interested in partaking in the characters' favorite pastime: Kristin Davis. And she had good reason. Speaking with Health magazine in 2008, Davis revealed, "I'm a recovering alcoholic."
Though she claimed to have never "hid" her addiction from the public — her struggle happened before she became a celebrity —  she admitted to feeling some pressure from SATC fans who'd send drinks her way, assuming she would enjoy a cocktail like her character, Charlotte York. "It's caused a lot of confusion out in the world. I get sent many a Cosmo!" she said. "I never drink them."
So does Davis think she'll ever touch a drink again? "I believe [alcoholism] is a disease. I don't think you can mess with it," she said. "There was a time when people who didn't know me well would say, 'Couldn't you just have one glass of champagne?' And I would say, 'No.' I'm doing well. I still have occasional bad days. Why risk it?"
Off-screen drama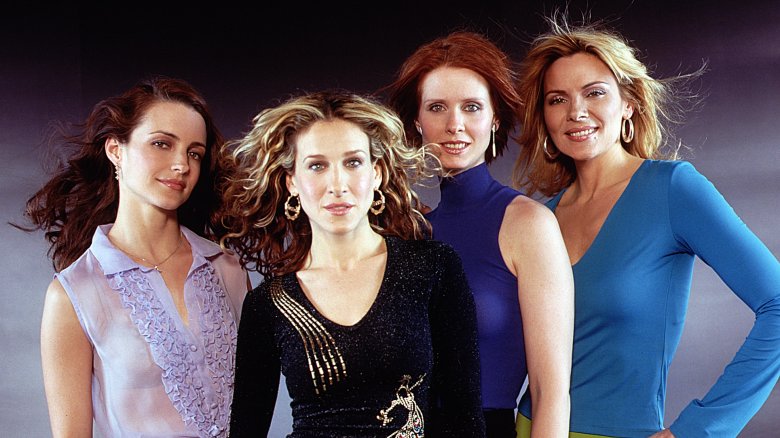 Getty Images
Even the best TV shows have their fair share of behind-the-scenes drama, and Sex and the City was no different, but the on-set life of the actors may have been more conflict-heavy than you'd suspect. According to the New York Post, trouble brewed primarily between Kim Cattrall and Sarah Jessica Parker, with the latter having allegedly creating a mean girls-like clique that left Cattrall feeling out of place. The publication cited a Page Six post that reported that Parker had rented a house for her, Davis, and Nixon, but Kim "was left out on her own." A source told the celebrity news site that the tension among the cast continued, prompting the other actresses to stop talking to Cattrall.
In an interview published by Marie Claire (via The Huffington Post), Parker addressed the rumored bad blood with Cattrall. "When you're on set, you're working 90-hour weeks, you're never home, you're exhausted," she said. "There are times when all of us have been sensitive, and sometimes feelings get hurt. But I don't have any regrets about how I've treated people."
Cattrall also downplayed the drama at the time, though it would creep up again just a few years later.
The end of an era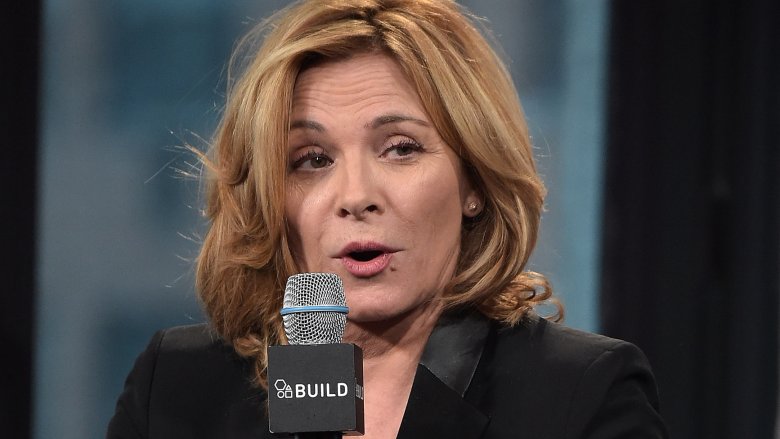 Getty Images
Following two successful Sex and the City silver screen sequels, Sarah Jessica Parker confirmed to Extra in September 2017 that the third film had officially been canceled. "It's over... we're not doing it," she said. "I'm disappointed. We had this beautiful, funny, heartbreaking, joyful, very relatable script and story. It's not just disappointing that we don't get to tell the story and have that experience, but more so for that audience that has been so vocal in wanting another movie."
Soon after Parker's announcement, an article appeared in the Daily Mail that placed the blame for the film's cancellation on Kim Cattrall and her demands. The site reported that Cattrall had allegedly wanted Warner Bros., the production company behind SATC, to help produce other projects of hers. Uninterested, Warner Bros. reportedly decided to just scrap the third SATC installment rather than carry on the franchise without one of the series' main characters. A source told the publication, "Kim held everyone's life up. Her behavior is beyond disappointing."
Cattrall has denied being the reason the film was canceled, claiming she never wanted to appear in the third movie in the first place — though Willie Garson, who played Stanford Blatch on SATC, later poked holes in Cattrall's story.
'Toxic' relationship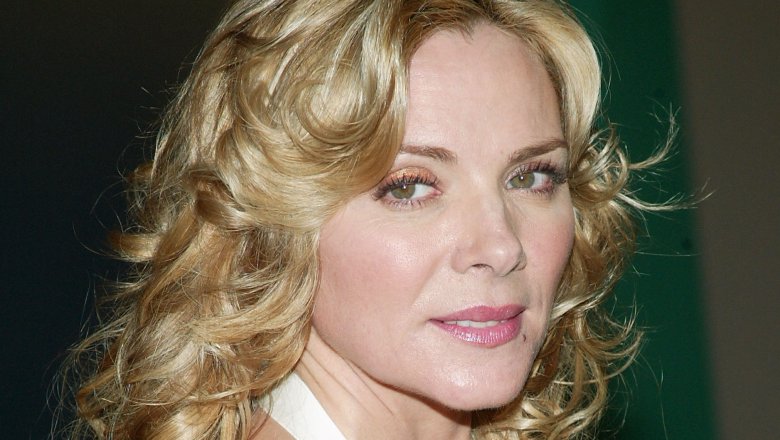 Getty Images
Kim Cattrall opened up about the Sex and the City drama after the film's cancellation, telling Piers Morgan that she'd made it clear she didn't want to continue playing Samantha Jones. "It's quite extraordinary to get any kind of negative press about something that I've been saying for almost a year of 'no' that I'm demanding or a diva," she said (via The Cut).
Cattrall criticized studio execs for how they handled the situation, saying, "Another thing that's really disappointing is that nobody ever picks up the phone and tries to contact you and say, 'How you doing?' That would have been the way to handle it." She said the whole thing felt like "a toxic relationship."
As previously noted, Cattrall's colleague, Willie Garson, hit back at her claims, alleging Cattrall had attempted to secure an acceptable contract with Warner Bros. for half a year before walking away from the third film. "Dear fans, because I'm 'toxic', I'm going to negotiate a contract for 6 months, not come to terms, then say I never wanted to do it anyway," he tweeted.
Friends for never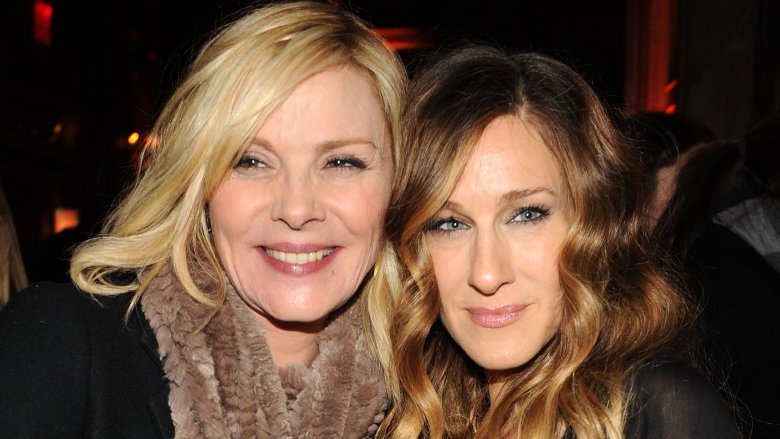 Getty Images
While it was no secret that Kim Cattrall and Sarah Jessica Parker weren't exactly the closest cast members during their time on the show, Cattrall further distanced herself from Parker when she told Piers Morgan that the two had "never been friends" (via The Cut). Noting that she has no regrets about her time on the series, Cattrall added, "I just wish that Sarah had been nicer."
Parker responded to Cattrall's harsh words by telling Watch What Happens Live host Andy Cohen that her co-star's dig had been "very upsetting" to hear. "It's sad. But I always think that what ties us together was this singular experience. It was a professional experience but it became personal, because it was years and years of our lives. So I'm hoping that that eclipses anything that's been recently spoken."
Parker would later extend an olive branch, offering her condolences after Cattrall's brother passed away, but the move seemed to only upset Cattrall further.
Was SJP's 'nice girl' persona an act?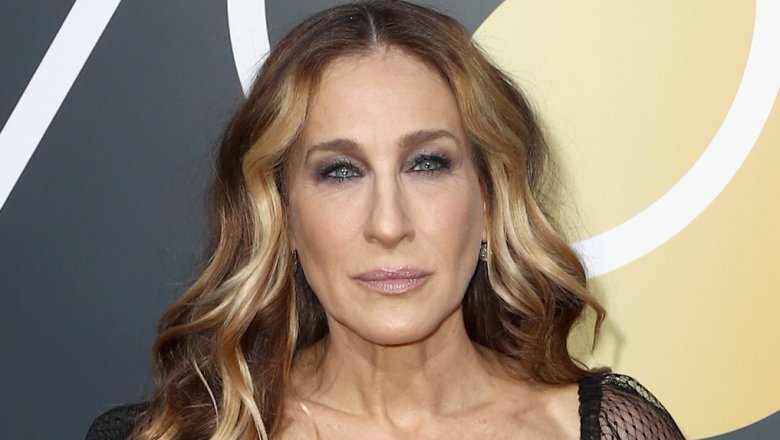 Getty Images
Sarah Jessica Parker was the face of Sex and the City, and, as such, she became synonymous with her character, Carrie Bradshaw — a fan of love, friendship, and shoes. But, according to co-star Kim Cattrall, Parker wasn't all that she appeared to be. 
After Parker reached out to Cattrall following the death of the Big Trouble in Little China actress' brother, Cattrall took aim at Parker on social media. Cattrall posted the following on Instagram: "My Mom asked me today 'When will that @sarahjessicaparker, that hypocrite, leave you alone?' Your continuous reaching out is a painful reminder of how cruel you really were then and now."
"Let me make this VERY clear. (If I haven't already)," continued Cattrall, who also linked to an article about the alleged "mean-girls culture" at SATC. "You are not my family. You are not my friend. So I'm writing to tell you one last time to stop exploiting our tragedy in order to restore your 'nice girl' persona." Yikes!