2018 Independent Spirit Awards: The Complete List Of Nominees And Winners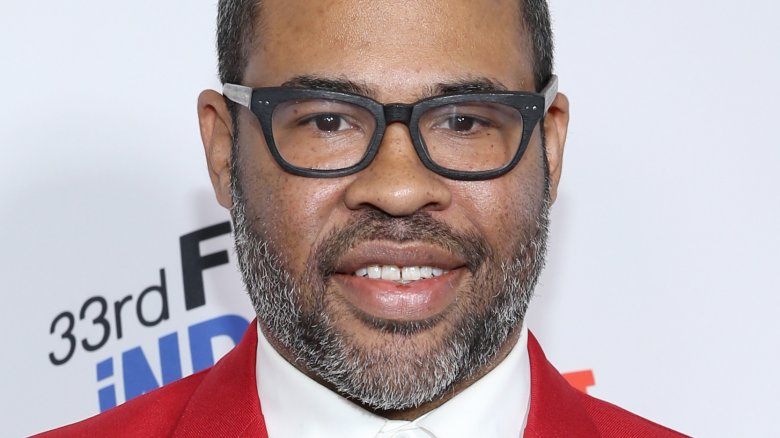 Getty Images
Miss the 2018 Independent Spirit Awards? Don't worry — we've got you covered.
On Saturday, March 3, 2018, the best in Hollywood gathered in a beachfront tent in Santa Monica, Calif. for the 33rd Annual Independent Spirit Awards. With hosts Nick Kroll and John Mulaney returning as a hilarious co-hosting team for the second year in a row, and the likes of Margot Robbie, Chadwick Boseman, Lena Waithe, and more presenting, Call Me By Your Name, The Florida Project, Get Out, Lady Bird, and The Rider battled it out for the coveted Best Feature prize. 
What do the results of this category mean as we head into the 2018 Oscars? As Entertainment Tonight noted, the films awarded Best Feature at this ceremony have gone on to win five out of the last six Best Picture awards at the Academy Awards.
Of course, the most important part of the Independent Spirit Awards is to honor the year's very best in indie filmmaking. Below is the complete list of the event's nominees and winners (via E! News).
Best Feature
Call Me by Your name
The Florida Project
WINNER: Get Out
Lady Bird
The Rider
Best Director
Sean Baker, The Florida Project
Jonas Carpignano, A Ciambra
Luca Gudagnino, Call Me by Your Name
WINNER: Jordan Peele, Get Out
Benny Safdie and Josh Benny, Good Time
Chloé Zhao, The Rider
Best First Feature
Columbus
WINNER: Ingrid Goes West
Menashe
Oh Lucy!
Patti Cake$
Best Female Lead
Salma Hayek, Beatriz at Dinner
WINNER: Frances McDormand, Three Billboards Outside Ebbing, Missouri
Margot Robbie, I, Tonya
Saoirse Ronan, Lady Bird
Shinobu Terajima, Oh Lucy!
Regina Williams, Life and Nothing More
Best Male Lead
WINNER: Timothée Chalamet, Call Me by Your Name
Harris Dickinson, Beach Rats
James Franco, The Disaster Artist
Daniel Kaluuya, Get Out
Robert Pattinson, Good Time
Best Supporting Female
Holly Hunter, The Big Sick
WINNER: Allison Janney, I, Tonya
Laurie Metcalfe, Lady Bird
Lois Smith, Marjorie Prime
Taliah Lennice Webster, Good Time
Best Supporting Male
Nnamdi Asomugha, Crown Heights
Armie Hammer, Call Me by Your Name
Barry Keoghan, The Killing of a Sacred Deer
WINNER: Sam Rockwell, Three Billboards Outside Ebbing, Missouri
Bennie Safdie, Good Time
Best Screenplay
WINNER: Greta Gerwig, Lady Bird
Azazel Jacobs, The Lovers
Martin McDonagh, Three Billboards Outside Ebbing, Missouri
Jordan Peele, Get Out
Mike White, Beatriz at the Dinner
Best First Screenplay
Kyle Aspoleta (Story by Kyle Espeleta and Jesse Wakeman), Donald Cried
WINNER: Emily V. Gordon and Kumail Nanjiani, The Big Sick
Ingrid Jungermann, Women Who Kill
Kogonada, Columbus
David Branson Smith and Matt Spicer, Ingrid Goes West
Best International Film
BPM (Beats Per Minute)
WINNER: A Fantastic Woman
I Am Not a Witch
Lady Macbeth
Loveless
Best Documentary Feature
The Departure
WINNER: Faces Places
The Last Men in Aleppo
Motherland
Quest
Best Cinematography
Thimios Bakatakis, The Killing of a Sacred Deer
Elisha Christian, Columbus
Hélène Louvart, Beach Rats
WINNER: Sayombhu Mukdeeprom, Call Me by Your Name
Joshua James Richards, The Rider
Best Editing
Ronald Bronstein and Benny Safdie, Good Time
Walter Fasano, Call Me by Your Name
Alex O'Flinn, The Rider
Gregory Plotkin, Get Out
WINNER: Tatiana S. Riegel, I, Tonya
John Cassavetes Award
Dayveon
A Ghost Story
WINNER: Life and Nothing More
Most Beautiful Island
The Transfiguration
Robert Altman Award
WINNER: Mudbound
Kiehl's Someone to Watch Award
Amman Abbasi, Dayveon
WINNER: Justin Chon, Gook
Kevin Phillips, Super Dark Times
Piaget Producers Award
Giulia Caruso and Ki Jin Kim
Ben LeClair
WINNER: Summer Shelton
Jeep Truer Than Fiction Award
Shevaun Mizrahi, Distant Constellation
WINNER: Jonathan Olshefshi, Quest
Jeff Unay, The Cage Fighter
Bonnie Award
So Yong Kim
Lynn Shelton
WINNER: Chloé Zhao