David Ogden Stiers, MASH Star, Dead At 75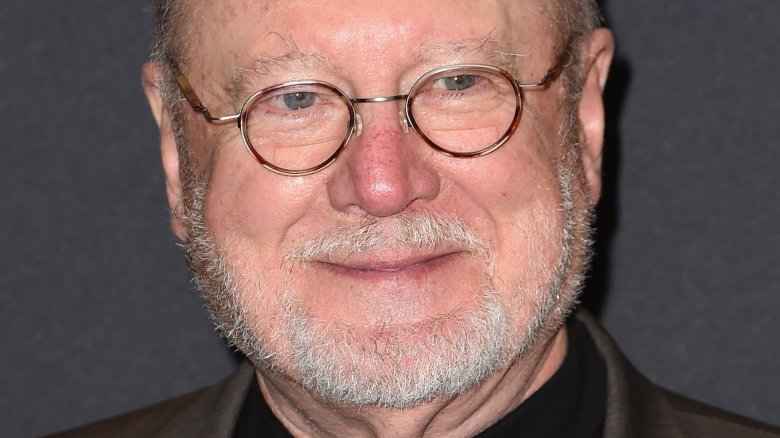 Getty Images
The beloved actor has passed away.
On Saturday, March 3, 2018, David Ogden Stiers, who was best known for portraying Major Charles Emerson Winchester III on the classic series M*A*S*H, died following a long battle with bladder cancer, E! News reports. He was 75.
Stiers' agent, Mitchell K. Stubbs, took to Twitter to announce the sad news. "I am very sad to report that David died this morning March 3, 2018 peacefully at his home in Newport, Oregon, after a courageous battle with bladder cancer," he wrote. "His talent was only surpassed by his heart."
For his work on M*A*S*H between 1977 and 1983, Stiers was nominated for two Emmy Awards. The Hollywood veteran was also known for playing John Cusack's dad in Better Off Dead and for voicing the narrator and Cogsworth the clock in Beauty and the Beast. In 1992, he received a Grammy nomination for his work on the latter, which was up for Album of the Year.
With over 160 credits to his name, Stiers also appeared on The Mary Tyler Moore Show, Charlie's Angels, Star Trek: The Next Generation, and Frasier, and voiced several characters in a number of popular Disney films, such as Pocahontas, The Hunchback of Notre Dame, and Lilo & Stitch.
In 2009, the actor, then 66, came out, telling the Oklahoma City Gossip Boy blog, "I am [gay]. Very proud to be so." He added, "I wish to spend my life's twilight being just who I am."
Following the news of Stiers' death, a number of fans and members of the entertainment industry took to social media to pay tribute and express their condolences. In a viral Twitter thread, writer Anthony Oliveira called him "an inimitable talent," writing, "Rest in peace, David Ogden Stiers. So much amazing work (Star Trek, Frasier, MASH, Mary Tyler Moore, Perry Mason), but first and foremost he was the sound of a generation's childhood."
Our thoughts are with Stiers' loved ones during this difficult time.