Khloe Kardashian Expecting Baby Girl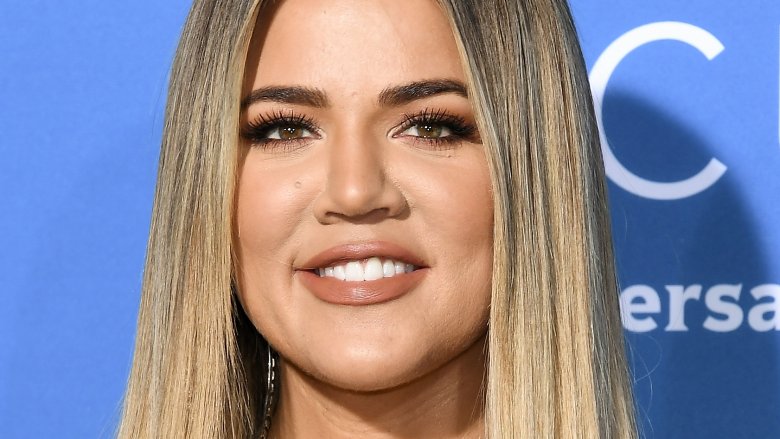 Getty Images
The reality TV star just let fans in on some major news.
On an episode of Keeping Up With the Kardashians that aired on Sunday, March 4, 2018, Khloé Kardashian revealed the sex of her unborn baby — and it's a girl! But that definitely was not was Khloé had been expecting.
In the season finale episode, Khloé's younger sister Kylie Jenner was filled in on the sex of the baby by Khloé's doctor. Kylie then called Khloé to deliver the good news, excitedly telling her that she's going to have a daughter. Khloé, however, wasn't thrilled by the news initially, as she'd apparently been expecting to have a baby boy. "I'm really hoping Kylie's lying," she said at one point.
But don't worry, Kardashian fans. Khloé has since warmed up to the fact that she'll soon be holding a little girl in her arms. "I am now so excited my daughter will have forever best friends with Chicago and Stormi!! God is great!!!" Khloé tweeted out after the show's big announcement, referencing her sisters' newborn daughters. "Thank you Lord for our princess."
While she's now thrilled to be having a girl, Khloé admits that she has no idea what to name her future daughter, as she'd only come up with a name for a boy, though she does have an idea for the baby's initials. "I think a T but a K is an option as well. That's as far as I know," she revealed on Twitter.
As Khloé enjoyed fans' reactions to news of her baby's sex, sister Kim Kardashian took the time to call out the media for assuming that Khloé was going to have a boy. "I love it when the media gets it wrong & our family group chats were so funny seeing all of the boy reports 😂," she wrote.
Khloé and Kim's other sister Kendall Jenner, on the other hand, commented on the fact that soon the KUWTK clan will have a total of three newborn baby girls. "So many babies! it's like a dream land ✨," she tweeted.
Glad to hear that everyone's excited about the growing family.
As Nicki Swift previously reported, Kim welcomed daughter Chicago via surrogate in mid-January 2018. Soon after, Kylie gave birth to baby girl Stormi on Feb. 1. Khloé's due date is, at the time of this writing, unknown.