Transparent's Amy Landecker And Bradley Whitford Engaged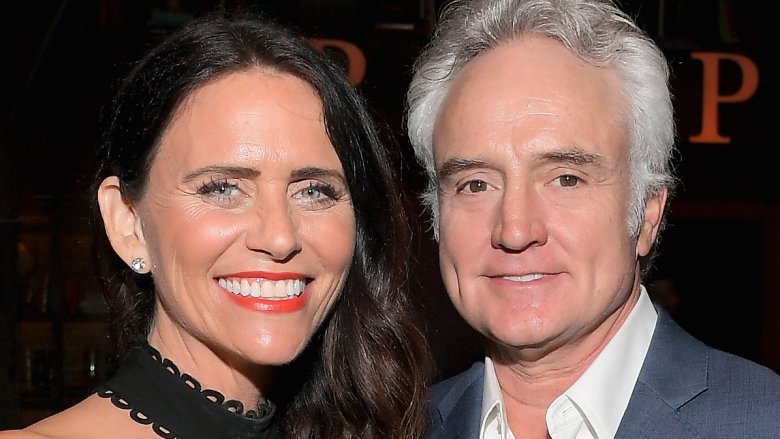 Getty Images
The TV co-stars are headed down the aisle!
E! News reports that Transparent actors Bradley Whitford and Amy Landecker are engaged. The couple shared the good news during an interview with Ryan Seacrest on E!'s Live From the Red Carpet coverage — though there wasn't any big announcement. While opening up about his role in the Oscar-nominated film Get Out, Whitford said, "I walked out of the room and I said to my fiancée, this is unlike any script I've ever read," adding, "This could be incredibly brilliant or it could really not work."
E! News has since confirmed Whitford's engagement to Landecker with the actor's rep.
Landecker was previously spotted wearing a ring on her left hand at the 11th Annual Celebration of the 2018 Female Oscar Nominees a few days earlier on Friday, March 2, 2018.
Whitford and Landecker started dating in 2015. According to the couple, it took a while for them to get together — in part because Landecker thought Bradley was "cocky."
"I knew Bradley for a year before we dated and I kind of thought that he seemed like a cocky actor boy and I wasn't really that interested," Landecker told People in January 2016. "Now I've learned that If I don't like someone at first, that's probably a sign that they're perfect for me because my taste is so bad."
She added, "So I was like, 'Oh, see here it is! I didn't think and now I'm the happiest I've ever been.'"
Congratulations to the happy couple!