Frances McDormand's Best Actress Oscar Stolen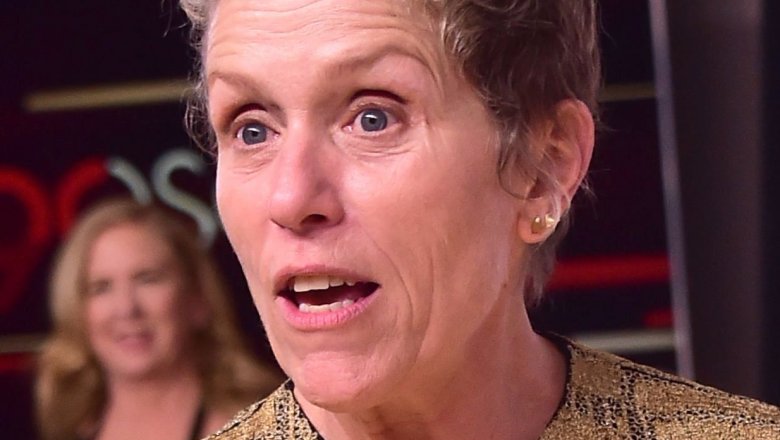 Getty Images
The award-winning actress nearly went home without her golden statuette.
TMZ reports that Three Billboards Outside Ebbing, Missouri star Frances McDormand's Oscar, which she won for Best Actress at the 2018 Academy Awards, was stolen from her table during the biggest night in film. According to the gossip rag, McDormand realized that her Oscar was missing from her table at the Governor's Ball at the Hollywood & Highland Center and quickly alerted event security.
Fortunately, security was able to track down the Oscar, reportedly finding it with a man who'd been photographed holding it just moments before the award's disappearance. The man was handed off to local police when authorities arrived on the scene and was then reportedly charged with felony grand theft.
According to USA Today, the thief had been stopped by chef Wolfgang Puck's photographer. And, apparently, the award was easy to identify as McDormand's as it had her name engraved on it.
Following the whole ordeal, McDormand's rep told TMZ, "Fran and Oscar are happily reunited and are enjoying an In-N-Out burger together."
Sounds like a decent way to end a chaotic night.