Jordan Peele Opens Up About Historic Win At 2018 Oscars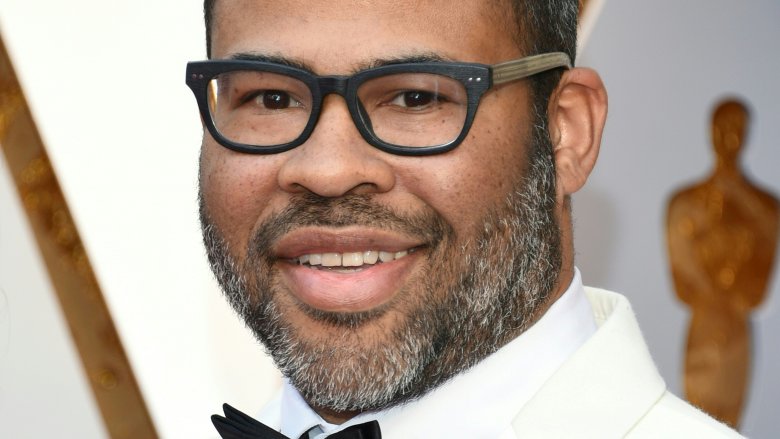 Getty Images
The comedian knows that his win at the 2018 Oscars was a big deal.
On Sunday, March 4, 2018, Jordan Peele made history when he became the first black writer to win Best Original Screenplay for Get Out at the 90th Annual Academy Awards. While discussing the honor backstage in the press room, he explained why this moment is so powerful.
"I almost never became a director because there's such a shortage of role models," the Key & Peele star said (via E! News). "When the nominations for this came together, I had this amazing feeling of looking at the 12-year-old who had this burning in my guts for this type of validation, and I instantly realized that an award like this is much bigger than me."
He continued, "This is about paying it forward to the young people who might not believe that they could achieve the highest honor in whatever craft they want to push toward." 
"I almost didn't do it because I didn't believe there was a place for me," the 39-year-old multi-hyphenate admitted, explaining that the process of making a small-budget film with biting social commentary was not without its fair share of doubts. However, Peele pushed through it in the hope that it "inspires more people to use their voices."
Calling this moment in Hollywood history "a Renaissance" for black cinema, he added, "I'm so proud to be a part of a time — the beginning of a movement...where I feel like the best films in every genre are being brought to me by my fellow black directors. It's very special, and I think that goes for all areas of inclusion."
A number of celebrities congratulated Peele on social media, including his comedy partner, Keegan-Michael Key. "Congrats to my partner in laughs @JordanPeele on his first Oscar," he captioned a sweet photo of himself watching his friend's speech on Twitter, adding the hashtags, "#oscarssopeele. #VFOscars."
For his part, Peele hilariously tweeted, "I just won an Oscar. WTF?!?"