Inside Dwayne Johnson And Lauren Hashian's Private Relationship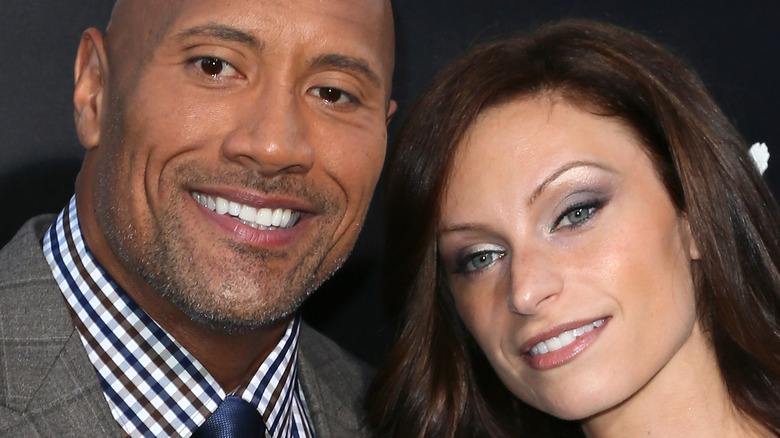 David Livingston/Getty Images
Dwayne "The Rock" Johnson and Lauren Hashian are a match made in heaven. Although he's been crowned People's Sexiest Man Alive and is one of Hollywood's leading actors, the "Black Adam" star has been head over heels for the same woman for over a decade. According to Us Weekly, the couple initially met back in 2006 while Johnson was filming his movie "The Game Plan." However, the two didn't officially start dating until 2007 — which was the same year Johnson and his then-wife Dany Garcia announced they were getting a divorce. 
Unlike other high-profile breakups, the former pair separated on good terms after spending 10 years together and have remained close friends as they co-parent their daughter, Simone. "Some people go through separation and there's no conversation, and it's a dark time, and one person goes off, but that was never us," Garcia said in an interview with Marie Claire. "We went on this journey together. We were going to change the manner of the relationship together," she continued.
However, even though Johnson and Garcia managed to amicably part ways, the Rock vowed to never get married again.
Dwayne 'The Rock' Johnson calls Lauren Hashian his 'better half'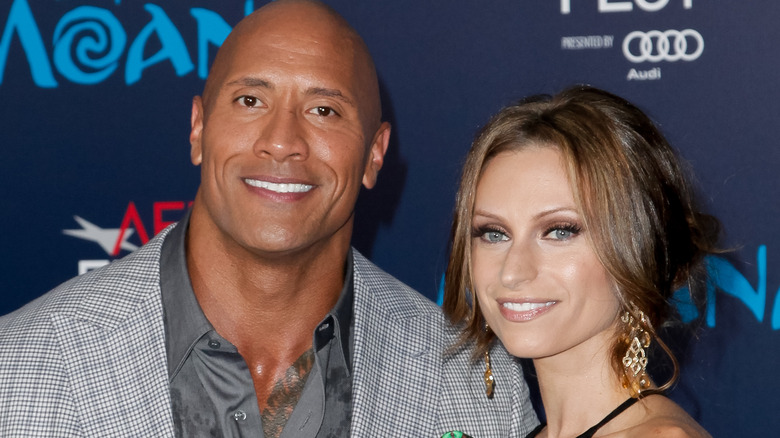 Tibrina Hobson/Getty Images
According to People, even though Dwayne "The Rock" Johnson and Lauren Hashian had already been dating for more than six years, the pair didn't grace the red carpet as a couple until 2013 while at the premiere of "G.I. Joe: Retaliation." Despite the pair building a strong foundation and having spent years of their lives together, Johnson revealed he had second thoughts about tying the knot again. 
"My divorce did a number on me. I wasn't fearful of getting married again, there was just some hesitancy," he said during an interview with The Wall Street Journal. Johnson however praised his wife for being understanding and not pressuring him into popping the question. He noted that when they both finally made the decision to take that next big step, the actor tried to make it as intimate as possible. "There was no press, no paparazzi. No one knew," he said. "My life is so loud and noisy; the fact that it was quiet was a big win."
Although Johnson was reluctant in the beginning, he explained just how grateful he is to have Hashian by his side.
Dwayne 'The Rock' Johnson and Lauren Hashian expand their family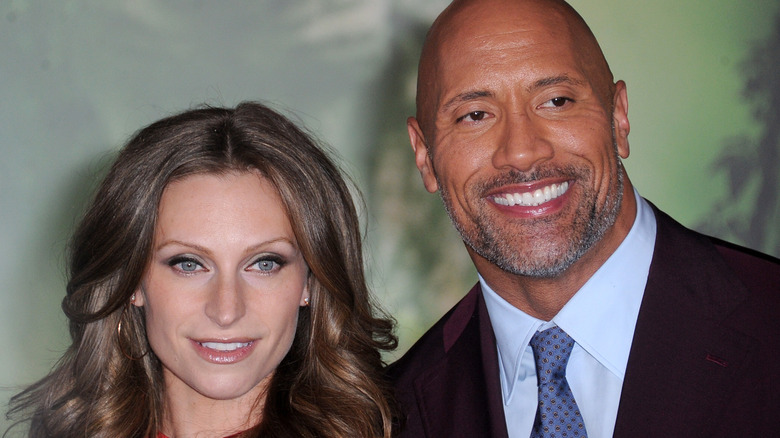 Albert L. Ortega/Getty Images
During an interview with People, Dwayne "The Rock" Johnson gushed at finding his longtime partner. "I was so fortunate to have fallen in love once," he told the outlet. "To fall in love again? That's a hard thing to do twice in the position I'm in," he continued. "I'm one lucky son of a b****." In addition to making it official with his wife Lauren Hashian, the couple also welcomed their first baby girl, Jasmine, together — the actor's second — in December 2015. 
"So grateful and in awe of this time. To experience creating a little life is just incredible," Hashian shared on Instagram. While the two were excited to be raising a daughter, it wasn't long before they added another bundle of joy to their family. Nearly three years later, the pair welcomed yet another girl in April 2018, per Entertainment Tonight. Tiana is the pair's second daughter and Johnson's third.
The "Red Notice" star claims the success of their relationship has a lot to do with establishing a great work-life balance. "I always like making sure we find the balance and my home life is in there and Lauren Hashian is in there," the actor told Esquire. "You gotta get the better half in there," he added referring to Hashian. "With all the cool s*** and success that I've been lucky enough to get? That doesn't happen unless the home life is solid."