The Real Dude Behind The Old Spice Commercials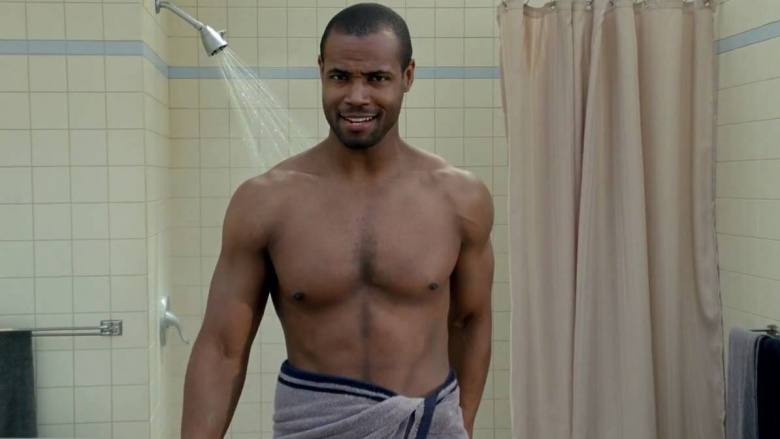 He's the man who you wish you or your man smelled like. Handsome, virile, with a quick wit and occasionally a unicorn. As hard as this is to believe, the Old Spice commercial guy actually has another name: Isaiah Mustafa. He may actually be even more interesting, as amazing as the TV ad character he plays is. Here's a look at the real dude behind those fantastic Old Spice commercials.
He was an NFL player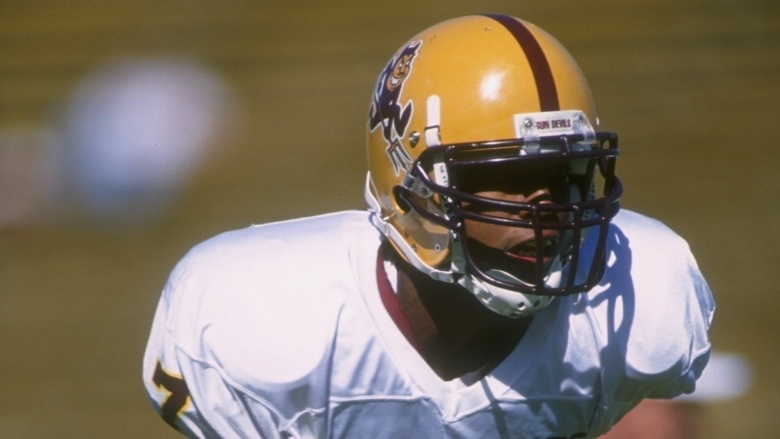 Okay, so even the hardest of hardcore football fans probably never heard of Isaiah Mustafa during his playing days. That's because Mustafa never actually made it on the field during an NFL game. In fact, he never made any NFL team's active roster. But that doesn't change the fact that for four seasons, he was a bona fide NFL player, toiling on the practice squad of the Oilers, Raiders, Browns, and Seahawks before finally calling it a career in 2000.
He used to be a restaurateur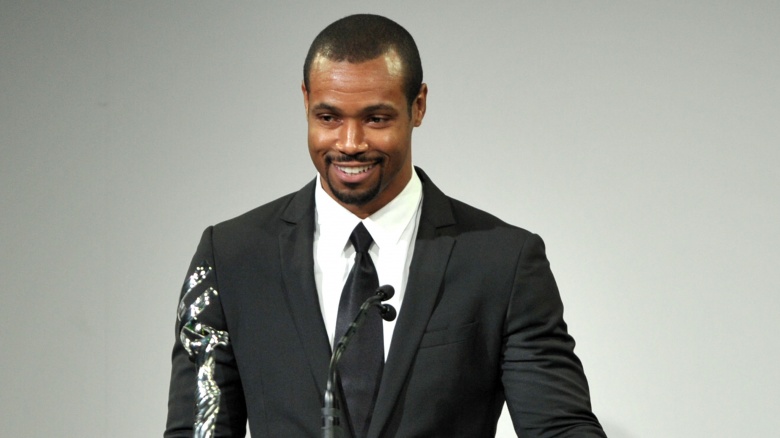 Getty Images
After leaving the football business, Mustafa decided to make the natural transition to...running a restaurant? Okay, so it's not quite the usual career path for ex-football players; coaching a high school/college team or doing sports commentary on television is more on the beaten path. But Mustafa went his own way with a Los Angeles eatery by the name of Jo Jo's Barbecue. Don't worry if you've never heard of it, because unfortunately, neither did any patrons. After just six months, Mustafa had to shut down his dream restaurant.
He once won The Weakest Link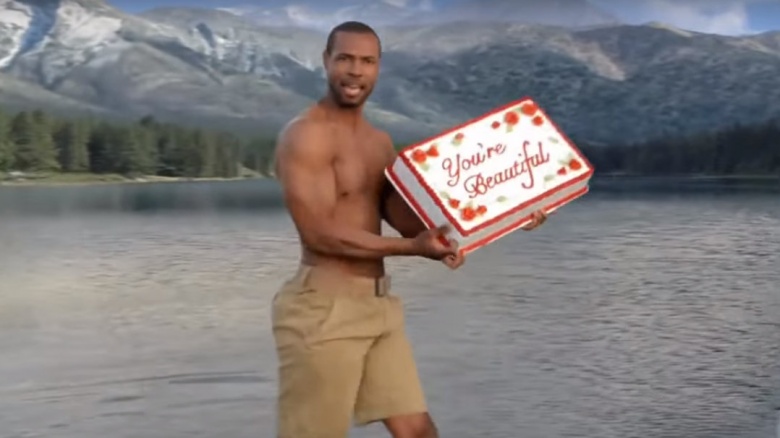 So how does one rebound from a failed restaurant and a failed athletic career? Obviously, you just go on a game show and win a ton of money! Amazingly enough, that's exactly what Mustafa did, scoring an impressive $47,000 on The Weakest Link. And it's a good thing for all of us that he did, because he used part of his winnings to pay for acting lessons.
Before Old Spice, he was a cameo specialist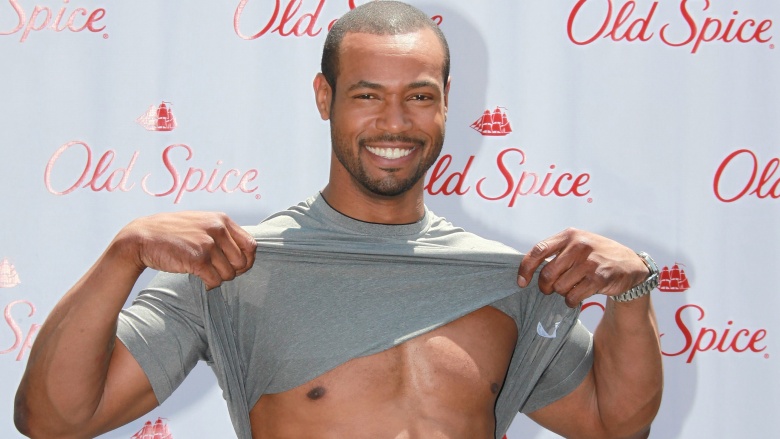 Getty Images
Of course, most overnight success stories don't actually happen overnight. Before landing the life-altering gig as the Old Spice guy, Mustafa toiled away in the Hollywood trenches for years, landing a number of cameos and small parts along the way. His first credited role was as—you guessed it—a football player in the 2005 film flop The Island. He went on to land cameos on TV shows like Ugly Betty, NCIS, and Days of Our Lives.
He's an international advertising icon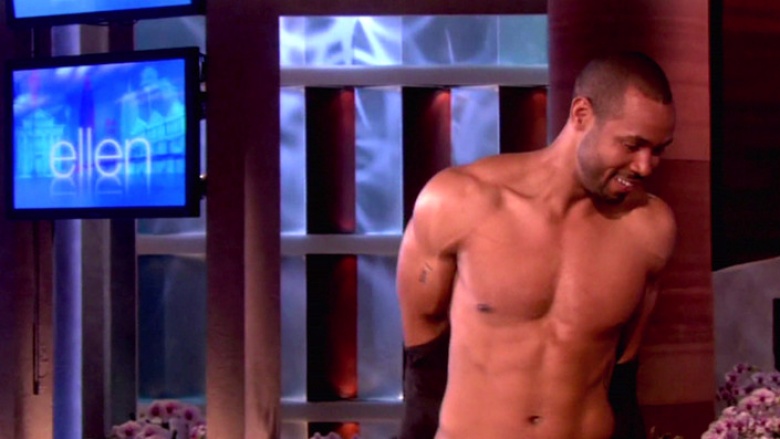 Just how popular have Mustafa's Old Spice commercials become? So popular that advertisers in other countries have been commissioning Mustafa to appear in their own ads. That's how he ended up headlining an ad for the Israeli beer, Maccabee, in which he played the President of the United States. And no wonder he's become so popular: in 2010, Mustafa's Old Spice ads won an Emmy for Outstanding Commercial.
He's a huge comic book fan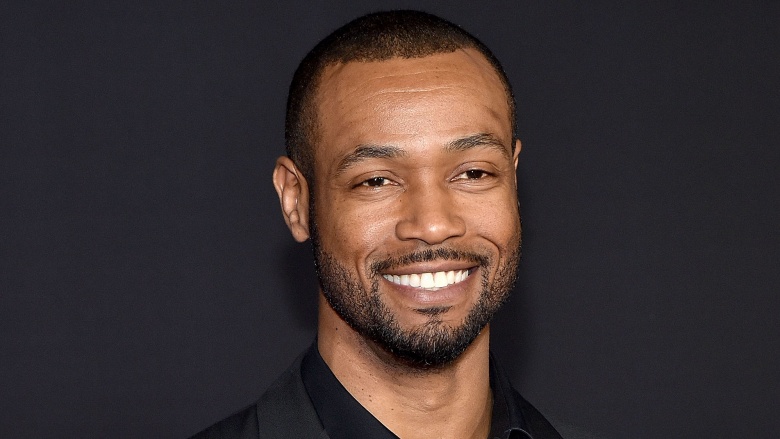 Getty Images
Just how big a comic book geek is Mustafa? Well, remember that time he won all that money on The Weakest Link, launching his acting career? Turns out he didn't actually know the answer to the question, he just guessed wildly based on his knowledge of the Marvel supervillain, Dr. Doom. But it's heroism, not evil, that really interests Mustafa, who launched an all-out media blitz on Marvel in an effort to get cast as Luke Cage in the character's eponymous Netflix series. Alas, they went with someone else. All we can say to that is, Sweet Christmas!
He's also a writer and director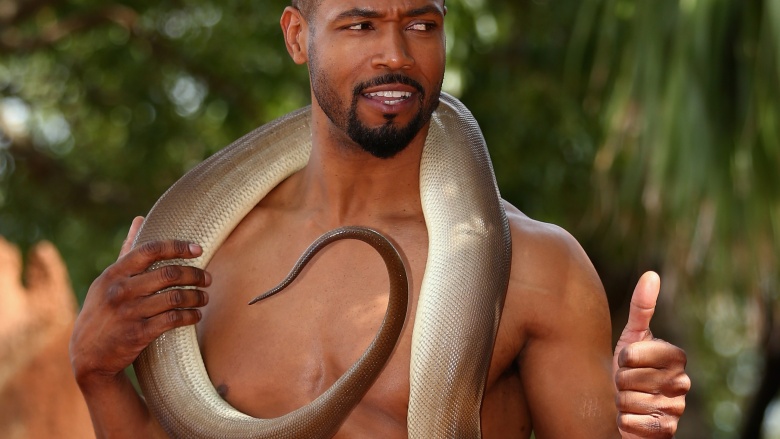 Getty Images
Mustafa isn't just a sweet smelling hunk. He's also a writer and director. Since he wasn't able to land his dream role of Luke Cage, he instead channeled his love of comics and his creative talents into a small budget movie called Cosplaya, which he wrote, directed, and starred in. Not bad for a guy who got his break shilling body soap!
His hit Disney show and video game appearances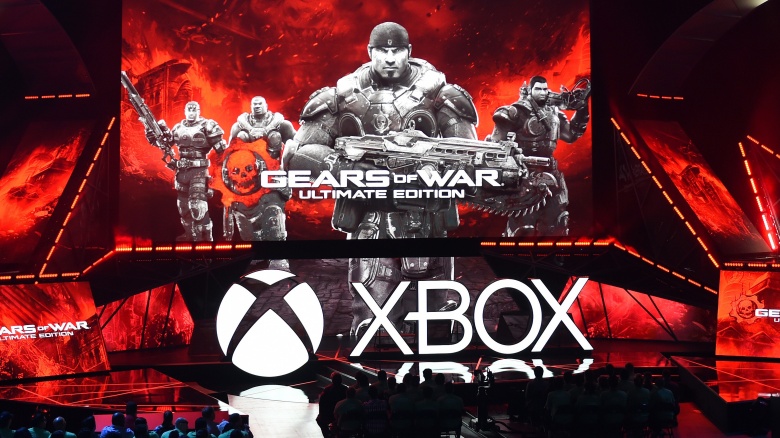 Getty Images
Mustafa recently returned to the Old Spice set for a series of commercials with fellow pitchman Terry Crews. You may have also recognized his voice in Gears of War 3. But his time has been pretty limited these days thanks to the fact that he's starring in a hit show called Shadowhunters on the Disney-owned network Freeform. Based on the beloved young adult book series The Mortal Instruments, Shadowhunters features Mustafa as Luke Garroway, a werewolf who eventually becomes the stepfather of main character Clary Fray. Somehow "the lycanthrope your man could smell like" doesn't have quite the same ring.
He's vegan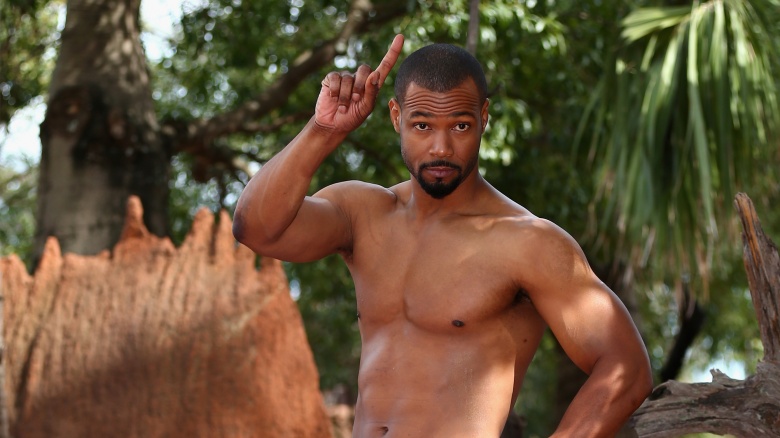 Getty Images
Finally, if you've been wondering just how Mustafa manages to keep himself so darn fit, his secrets are pretty simple: he follows a very strict vegan, gluten-free diet. He also, of course, works out like a madman, with his personal trainer being none other than the dude who invented the famous P90X workout routine. That'll do it!