Why Christine McVie Left Fleetwood Mac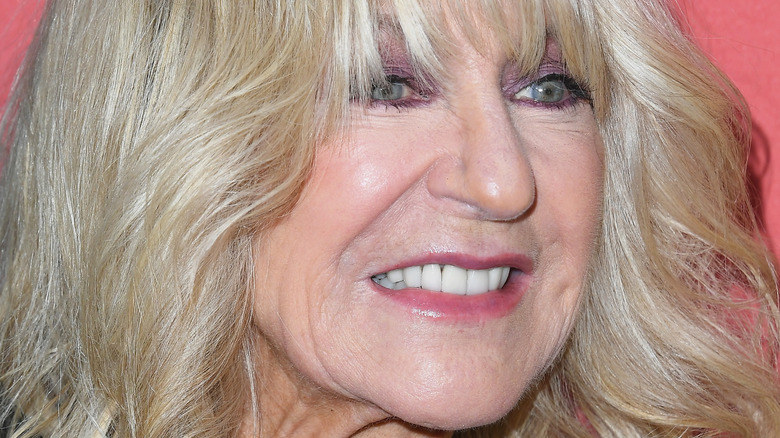 Steve Granitz/Getty Images
Fleetwood Mac has become one of the most iconic bands in music history. The band started in 1967 with only four members: Mick Fleetwood, John Mcvie, Peter Green, and Jeremy Spencer. Christine McVie joined the band three years after its inception, and by that time, Green and Spencer had already left the group. Stevie Nicks and Lindsey Buckingham were the last additions to the group in 1974, making it the Fleetwood Mac that fans know today.
Each member of the band brought their own unique set of talents. While the music was outstanding, it sometimes became overshadowed by the drama that ensued within the band. From affairs, divorce, drug use, and fights, the band had dealt with plenty of issues that tested whether they would stick together. Time and time again, fans have watched their favorite bands breakup. Case in point? The Beatles, Journey, and One Direction — just to name a few. Fleetwood Mac has never officially broken up, but they did take breaks, specifically after Nicks and Buckingham decided to pursue solo careers.
Even though Nicks and Buckingham left, Christine remained committed to the band as a vocalist and keyboardist. However, the artist did decide to remove herself from the 1994 tour, and after the band released two more albums she completely called it quits. While many may have assumed that solo aspirations were the reason behind Christine's Fleetwood Mac departure, she actually left for an entirely different reason.
Christine McVie was terrified of flying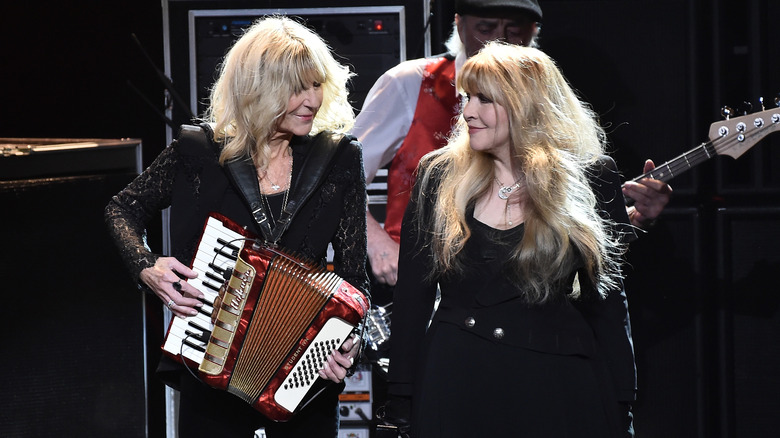 Steven Ferdman/Getty Images
With Fleetwood Mac touring all over the world from city to city, the easiest way for them to travel was by flying. You would think with the amount of time they had to spend on a plane, the band members would have gotten used to it. However, if you have a fear of flying it can make the job more difficult.
In a 2015 interview with The New Yorker, Christine McVie revealed why she left the band in 1988, explaining, "I left the band because I developed a terrible fear of flying." Many were unsure whether or not that was the real reason McVie decided to make her departure, but bandmate Stevie Nicks confirmed the reason, per Yahoo! Entertainment. Nicks said, "That'll do it, if you're flying every night, and you're afraid to fly ... you can't go on the bus if you're one of the lead singers." Nicks revealed there was "no other answer" for her, so she had to make the difficult decision of leaving.
Since 1988, however, McVie has had a change of heart. For McVie life had gotten "boring" without the band, per The New Yorker. She said, "I missed the songs. And I missed the audience." For that reason, McVie decided to rejoin Fleetwood Mac in 2014 with an amazing welcome. McVie told Yahoo! Entertainment, "I was so warmly and affectionately received back into the band like the prodigal daughter or something." Fans were ecstatic to see one of their favorite bands all together once again.