Gary Oldman's Oscar Win Sparks Outrage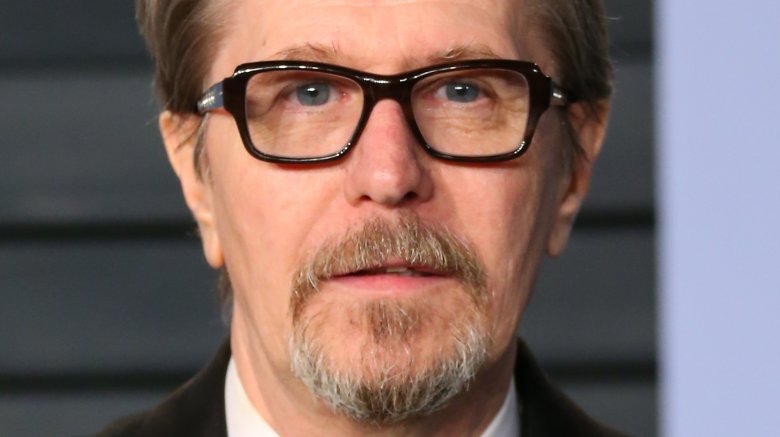 Getty Images
Not everyone is happy for the Darkest Hour star.
On Sunday, March 4, 2018, actor Gary Oldman won the Oscar for Best Actor at the 90th Academy Awards. However, the win quickly sparked outrage online, due to an incident from Oldman's past. As detailed in a 2001 report published by the New York Daily News, Oldman was accused of assault by his ex-wife Donya Fiorentino.
In addition to claims that he'd spent a large sum of money on prostitutes and drugs during their marriage, Fiorentino accused Oldman of choking her after she'd tried to call the police on him and then hitting her in face with a telephone receiver three or four times. Oldman denied the allegations at the time, calling them lies.
As noted by Business Insider, Oscar viewers were quick to take to social media to air their grievances, condemning Oldman's victory in the midst of Hollywood's #MeToo and Time's Up movements. "Last year, alleged sexual harasser Casey Affleck won Best Actor at the #Oscars. This year, alleged domestic abuser Gary Oldman won," one Twitter user wrote. "We have learned nothing of #TimesUp or #MeToo."
Fiorentino has since spoken out about her ex-husband's Oscar win — and, as to be expected, she was less than thrilled. Taking aim at not only Oldman but also Oscar winner NBA star Kobe Bryant, who'd been accused of rape in 2003, Fiorentino told TMZ, "Congratulations, Gary and congratulations to the Academy for awarding not one but two abusers with Oscars. I thought we had evolved. What happened to the #MeToo movement?"
At the time of this writing, Oldman has yet to comment on the backlash.