Jennifer Garner Responds To Viral Oscar Reaction Shot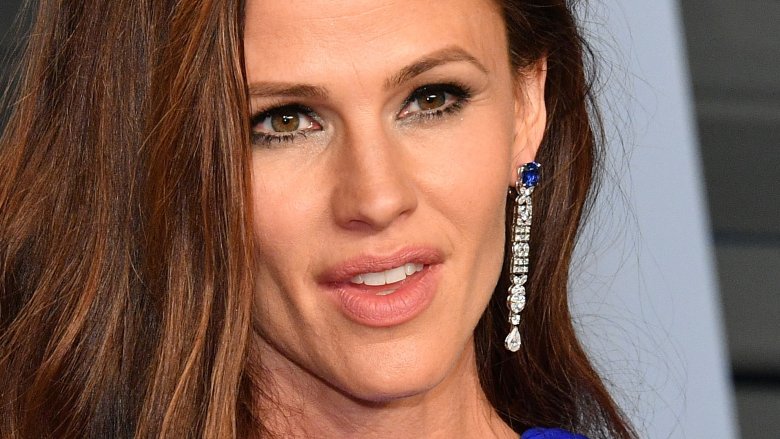 Getty Images
The 13 Going on 30 star just reacted to a clip of her from the Oscars that's been making the rounds online.
Actress Jennifer Garner attended the 90th Academy Awards on Sunday, March 4, 2018. And while she wasn't up for any Oscars that night, she still managed to steal the show. During a shot of Garner in the Oscars audience applauding, she appeared to come to a realization. In the clip, she slows her clapping before ultimately stopping and suddenly dons a serious expression (via AOL).
What realization did Jennifer Garner just come to? pic.twitter.com/pWtycEDEVs

— bobby finger (@bobbyfinger) March 5, 2018
The footage quickly went viral with many tweeting out the clip with their own take on just what was going through Garner's mind at the time. "Left oven on at home," one Twitter user posited. Another tweeted, "That Michael Keaton was the best Batman," referencing the actress' ex Ben Affleck, who played the caped crusader in Batman v Superman and Justice League.
While she let the memes play out online for some time, Garner soon joined in on the fun herself. On Monday, March 5, she posted the clip on her Instagram Stories and shared her own jokes about what was going through her head during the shot. "Congrats to Shape of Water!" Garner said during one video. "Maybe I should date a fish?"
In another she referenced her Capital One Venture ads, joking, "Hey Jimmy Kimmel, what's in your wallet? Wait, where's my wallet?"
And, in a third and final clip, Garner, who's set to star in Lena Dunham's new HBO show Camping, said, "Can't wait to work with Lena Dunham! Wait, did I sign a nudity waiver?"
Glad to see the celeb doesn't take herself too seriously! But still, we wonder what Garner really was thinking during the now-infamous Oscars moment...