What The Young And The Restless Star Eric Braeden Really Thinks Of Donald Trump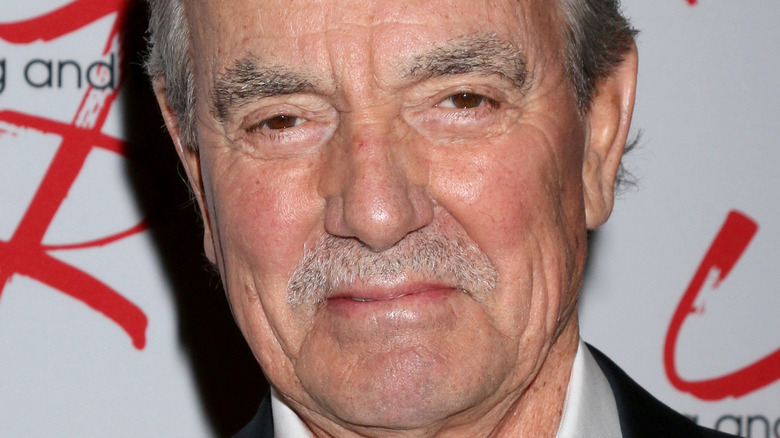 Kathy Hutchins/Shutterstock
For anyone who follows their favorite daytime television stars on social media, they'll know that some of them are very opinionated when it comes to their personal beliefs. Those viewers who follow "General Hospital" star Nancy Lee Grahn (Alexis Davis) on Twitter know that she almost always has something to say about current events and has even given the FBI what she calls "advice from a soap star." Similarly, her former co-star Ingo Rademacher (ex-Jasper Jacks) raised eyebrows when he claimed that his conservative-leaning co-stars refused to say anything when he was ousted for not complying with the ABC network's vaccine mandate back in 2021, per Deadline. In addition, former "The Bold and the Beautiful" star Antonio Sabato Jr. claimed that his career ended when he spoke out about his support for Donald Trump during the 2016 presidential election, according to Variety. Things got so bad for him that he had to sell everything he had in Los Angeles and move to Florida to start a new life for himself.
Well, if there's anyone who isn't afraid of speaking his truth and the possible consequences that might come with it, it's "The Young and the Restless" star Eric Braeden (Victor Newman). Just like Sabato, he's had some interesting things to say about Trump, but it sure wasn't positive.
Eric Braeden is not a fan of Donald Trump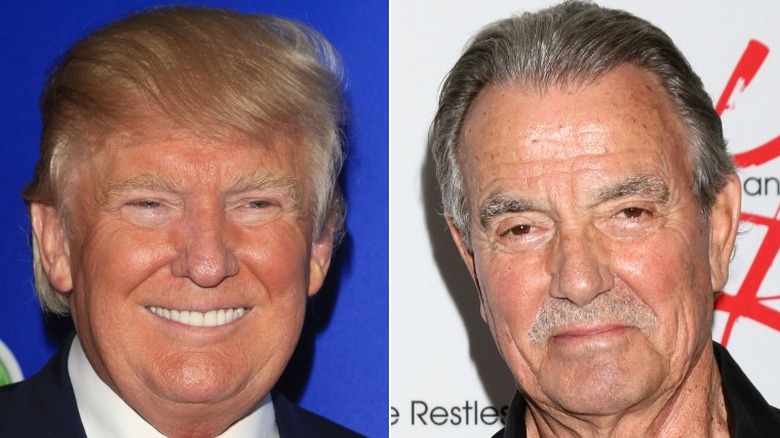 Kathy Hutchins & Joe Seer/Shutterstock
When Eric Braeden has something to say, there's a good chance that everyone in the room will sit up and listen. Braeden has tweeted about everything from the rising cost of gas prices to mass shootings in America and states his opinion clearly, regardless of what anyone has to say about it. While promoting his memoir, "I'll Be Damned," back in 2017, Braeden admitted that he was utterly confused about Trump's campaign slogan "Make America Great Again," because he already thought that the country was great, with or without the former New York businessman's input on it. He told the New York Daily News in an interview, "Where has that idiot been? America is great and has always been great, and any immigrant will tell you that," while also adding, "He grew up with a silver spoon in his mouth. What the hell does he know about it? For him to have the audacity to say, 'I'm going to make this country great again, and things are terrible.' Who the hell is he? It's so much bulls*** he's selling people."
That wasn't the only time that Braeden has spoken out about Trump. In 2016, he told Entertainment Tonight that Trump was a "spoiled boy" and "bulls*** artist." In June 2020, he also tweeted, "Trump with a BIBLE?? Give me a break!!! Talk about UTTER HYPOCRISY!!!" But that's not all the actor has said about the controversial former president.
Eric Braden has gotten some criticism for his opinions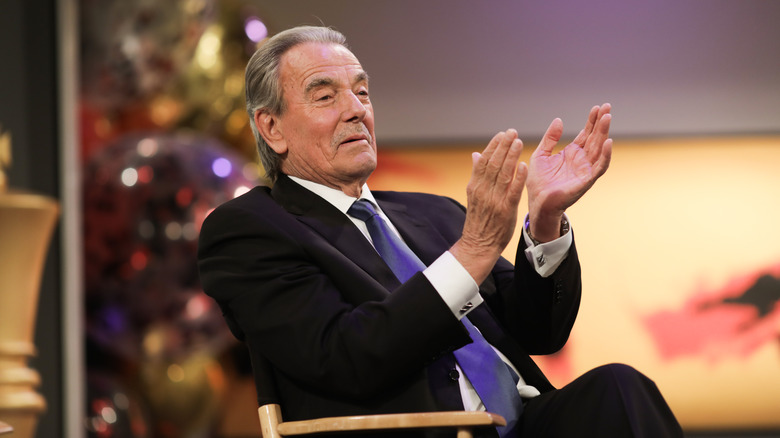 Ella Hovsepian/Getty Images
In 2017, Braden told the Daily Beast that he didn't believe Donald Trump would bring back jobs to America or help rebuild the country's infrastructure. He said, "It's utterly dishonest and disingenuous, and pulling the wool over the eyes of a lot of disenfranchised people who I feel very sorry for." While there seem to be many people who agree with the daytime television actor, some have taken to Twitter to express their disappointment in his very public opinions about the former president. One critic said, "I've watched the Y&R for as long as I can remember & love your role as Victor. However, your continued post of hatred toward the President is doing nothing but spreading hatred and making things worse," while another added, "Can you just please go back to acting?"
Even though Braeden has gotten some criticism for speaking out about his beliefs, that hasn't stopped him from sharing them on his social media platforms. Like his alter ego, Victor Newman, Braeden is a man who isn't afraid to speak his truth, even when that truth isn't the most popular opinion in the room. Interestingly enough, Trump himself has never responded to any of Braeden's tweets. Maybe he's a "Days Of Our Lives" fan instead.