What You Didn't Know About Jessica Biel's Past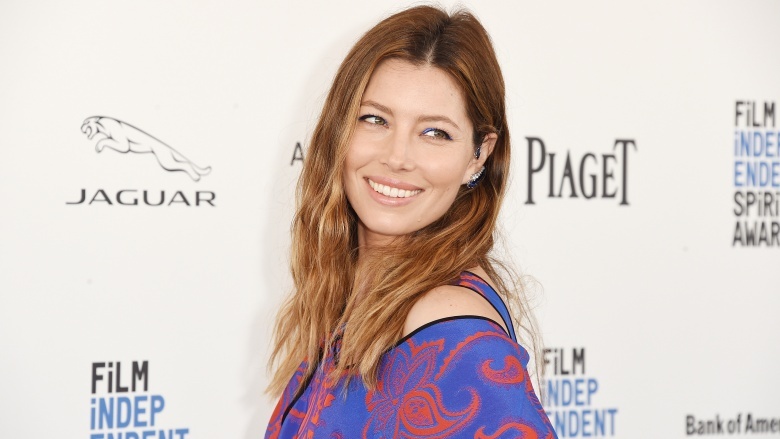 Getty Images
Let's be honest: no one knows much about Jessica Biel beyond constantly playing a love interest and being Justin Timberlake's wife. There's a lot about the starlet that the world forgets—and some of it is actually pretty interesting. Here are just a few scintillating details we know about Biel's past.
She seems obsessed with being Mrs. Timberlake at any cost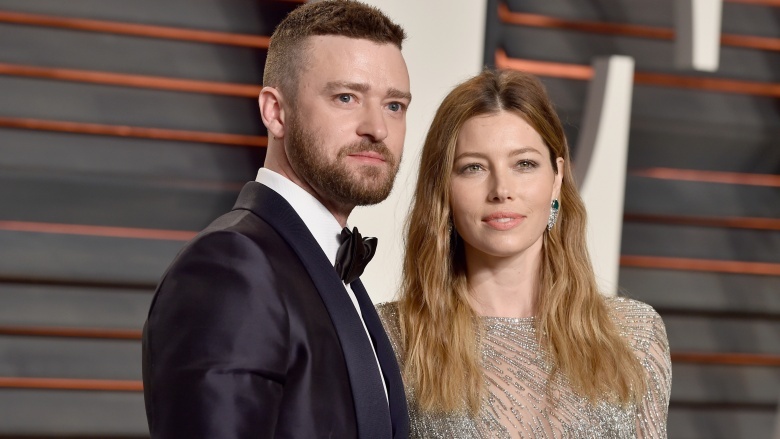 Getty Images
Jessica Biel and Justin Timberlake met in 2007 and married in 2012, but their relationship has always been rocky in between. Just before he and Biel stepped out publicly for the first time in 2007, Us Weekly reported that Timberlake hooked up with Scarlett Johansson. In September 2009, Star reported that Timberlake hooked up with Rihanna after he was spotted doing a walk of shame from her home wearing the same clothes he'd entered in the night before. Us Weekly also reports that in September 2010 Timberlake cheated on Biel with Olivia Munn (who believed him when he said he was single). Then we have People reporting that Timberlake "got cozy" with Olivia Wilde in spring of 2011. And then in June of that year, Justin reportedly got handsy with Mila Kunis, according to Us Weekly. Still, through all of this, Biel kept taking him back, with Lainey Gossip reporting she's "obsessed with being [Timberlake's] girl."
She's a singer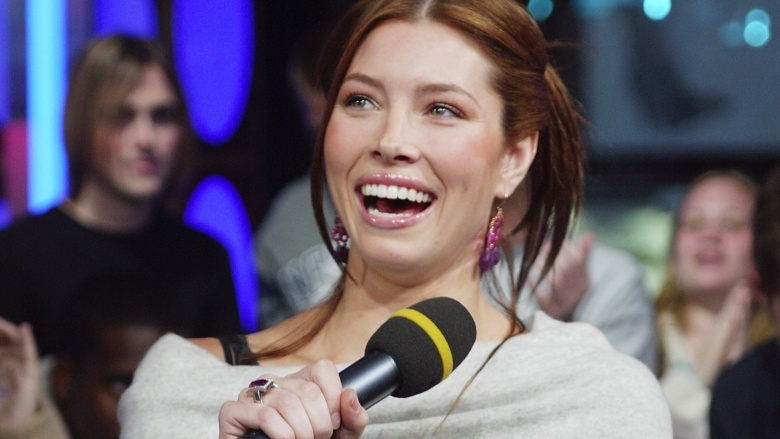 Getty Images
Before she hit fame with 7th Heaven, Jessica Biel was a trained vocalist. She performed in musicals like Beauty And The Beast, The Sound Of Music ,and Annie. She channeled her vocal talents on the soundtrack for Easy Virtue (2008), singing "Mad About The Boy" and "When The Going Gets Tough." Perhaps if acting doesn't work out, husband Justin Timberlake can have her feature on a few of his own songs.
She climbed Mt. Kilimanjaro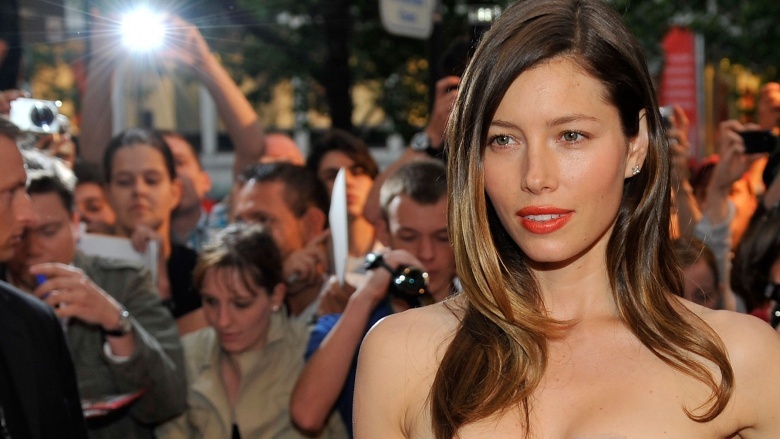 Getty Images
Biel was a novice mountain climber when she scaled Mt. Kilimanjaro in January 2010. Biel and fellow stars like Emile Hirsch scaled the mountain for the Summit for Summit charity, with donors giving money for every foot Biel and her comrades scaled. Radar Online reports that despite Biel not having a lot of experience in mountain climbing, the athletic starlet was in such amazing shape that it was a breeze for her anyway.
She dated Chris Evans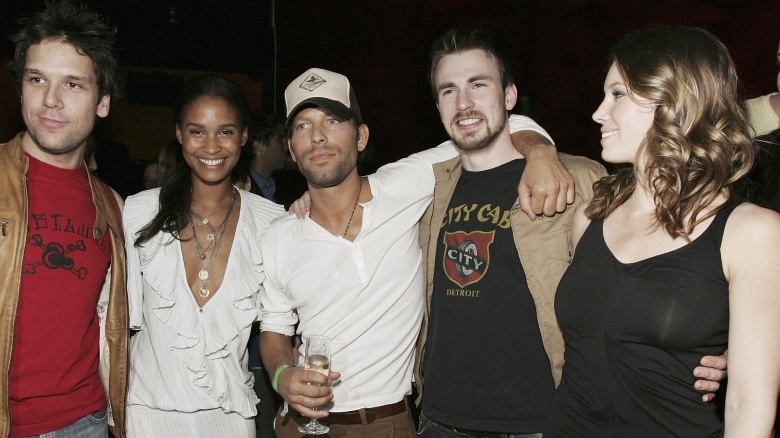 Getty Images
Before Chris Evans was Captain America, he was Jessica Biel's boyfriend. The Marvel hunk dated Biel from 2003 to 2006. OK! magazine reports that Evans dumped Biel in favor of PR exec Joyce Sevilla, but that relationship was short lived.
She would've made a great stripper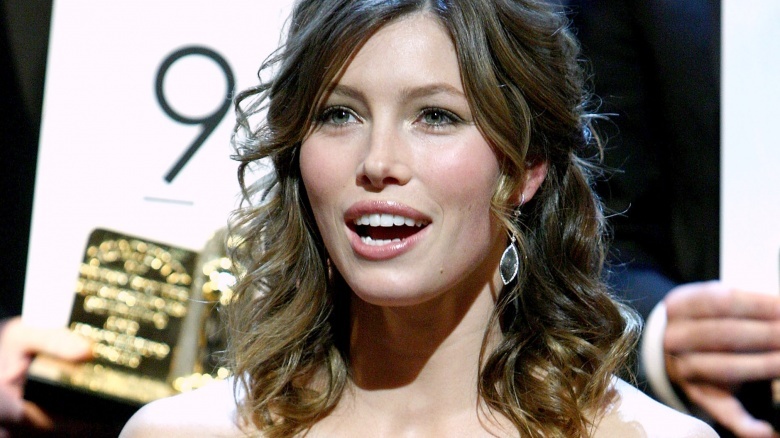 Getty Images
Biel played a stripper in Powder Blue (2009), and she trained in exotic dance for the role. However, according to her "stripper coach," Biel didn't even need the help. "From our very first session she instantly picked-up the skill and within no time she was at a professional level," Biel's coach trainer Cati Jean told Radar Online. "She comes from a gymnastic and dance background so that really helped, but she was also very hard working and was really dedicated too. When she was doing some of the spin moves she got a little dizzy, but she got to...a high level of performance."
Gerard Butler misses her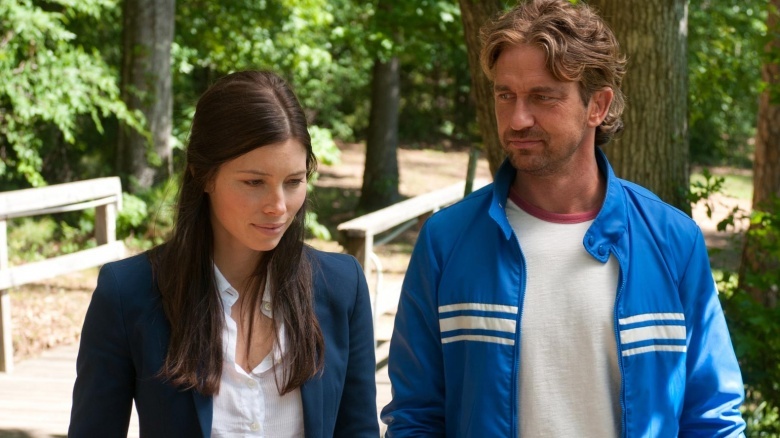 Sources close to Gerard Butler say that he wishes his brief fling with Biel was more than a fling. "Gerard doesn't have many regrets but not treating Jessica with the respect she deserved while they dated is one of them," a source close to Butler told Radar Online. "He genuinely believes she was the one that got away. Jessica liked Gerard a lot, she was into his boyish nature, but she wanted something more serious. She was ready to settle down," the source continued. "That's why after getting close on the set of Playing For Keeps back in 2011, their relationship soon fizzled out."
She posed topless when she was underage...and ticked off a child molester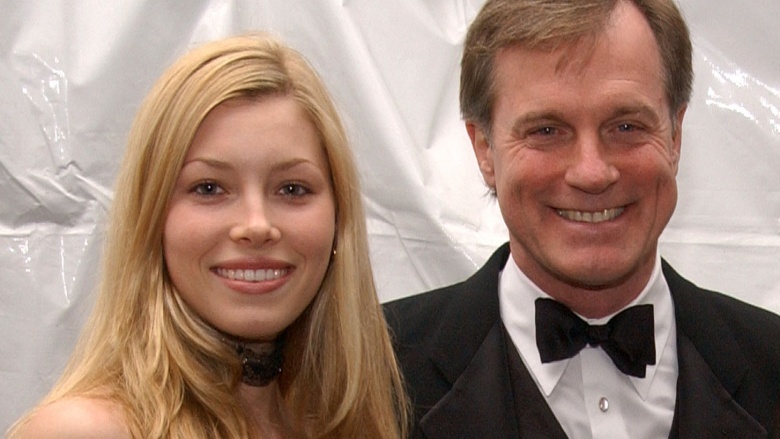 Getty Images
Remember in 2014 when 7th Heaven patriarch Stephen Collins got exposed as a child molester in leaked audio tapes? Maybe there was a clue in 2000 in the vein of "doth protest too much" in an interview with The New York Daily News. Collins blasted Biel for posing topless in Gear magazine, telling the paper, "The press has gotten Jessica Biel's age wrong in their recent stories about her. She's not 18, as has been widely reported. She's 17, a minor...And as such, Jessica's photo spread was child pornography. I don't want my kid to get the message that that's okay." Ah, yes. Stephen Collins. Always thinking of the children.