What Jake Johnson Has Been Up To Since New Girl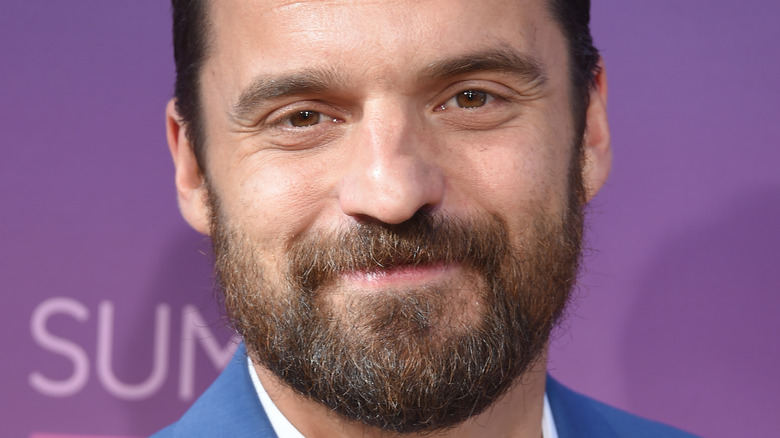 DFree/Shutterstock
When "New Girl" debuted in 2011, fans loved Zooey Deschanel's quirky depiction of her character, Jess Day. Starring alongside her were Max Greenfield, Lamorne Morris, and Jake Johnson. Although Deschanel was the lead character on the sitcom, fans grew to love Johnson's character, Nick Miller. "It's trippy because Nick Miller must be a slow-moving acquired taste because he was not the one people cared about when we were filming the show," Johnson told Entertainment Weekly. He also has a soft spot in his heart for his "New Girl" role. "[Nick] is the character that I will probably relate to the most in my career, because we were all so young when we started that show," Johnson shared.
The series ended in 2018 after seven seasons. However, Season 7 may never have come to fruition if not for Johnson and Deschanel. A Twitter user shared a Q&A Johnson did where he explained that the cast was actually "fired" after Season 6. "Zooey and I wrote the president, Dana Walden of 20th Century Fox, and said, 'You guys might not feel the fan base because they're younger and they're not watching Fox Tuesdays at 8 p.m. but they're watching this show, and if we just end now, it's such disrespect for the people who have watched 140 episodes,'" he told fans.
Johnson obviously had much love for "New Girl" and its fanbase, but ultimately the show got its ending and the cast was able to give the fans closure. So, what has the actor been up to since?
Jake Johnson's resume got a lot bigger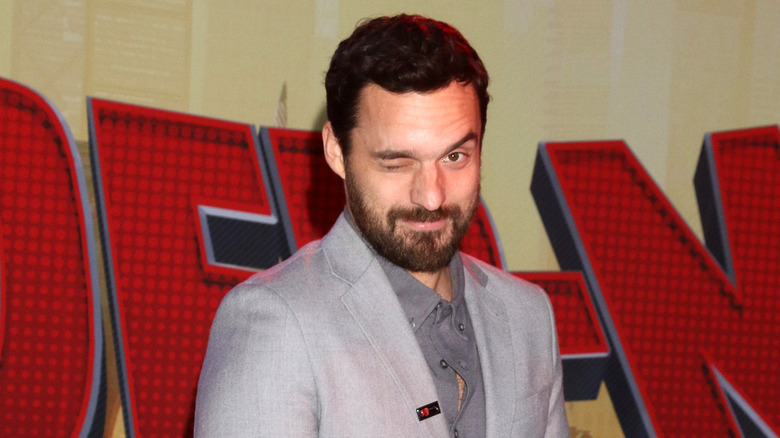 Kathy Hutchins/Shutterstock
After "New Girl" ended in 2018, Jake Johnson went on to star in the movie "Tag," and lent his voice as Peter Parker in "Spider-Man: Into the Spider Verse." In 2019, Johnson went back to his television roots and starred in "Stumptown" alongside Cobie Smulders. The following year, he expanded his talents, executive producing the animated series "Hoops," as well as serving as the voice behind Coach Ben Hopkins.
Despite landing some significant roles, Johnson couldn't get away from his "New Girl" character, Nick Miller, and was pigeon-holed into playing the same goofy underachiever, per Thrillist. However, he was able to break away from playing the same type of character in the HBO show "Minx." Johnson told Thrillist of the role, "Doug reminds me of my uncles and parts of my dad. These salesmen, who you're not sure if they're on the good team or the bad team." He added, "They have tons of heart and morality, but in the same sense, they're really shady. And you're like, 'I don't know if I can trust this person.' Those parts don't come my way very often."
Despite his departure from the loveable Nick Miller, Johnson isn't averse to going back to his "New Girl" days.
Jake Johnson still keeps in touch with his former New Girl castmates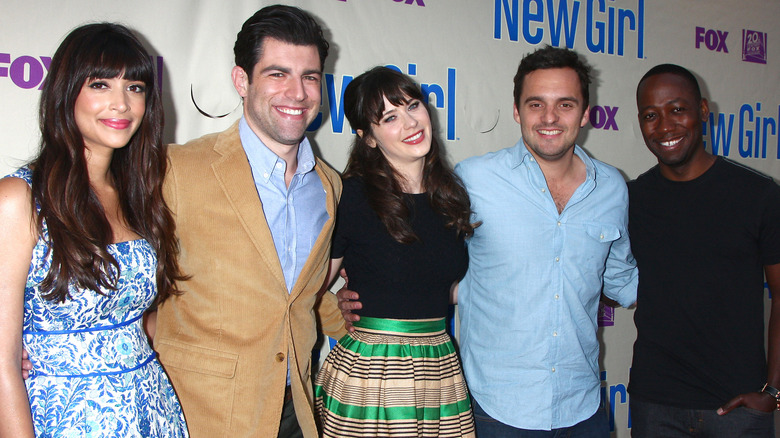 Kathy Hutchins/Shutterstock
In 2020, Jake Johnson revealed that he and his former "New Girl" co-stars still talk regularly and teased a possible reunion. "Hannah Simone and I were texting two nights ago ... Zooey and I still text. All the guys and I are on a text chain. Everybody's still linked up, so I would be surprised if there's not some sort of thing at some point where everybody comes back," he shared on Slate's "Thirst Aid Kit" podcast.
While there doesn't seem to be a "New Girl" comeback in the works at the moment, Johnson invited his castmates to guest star on his show "Hoops." Per Entertainment Weekly, Max Greenfield, Hannah Simone, and Damon Wayans Jr. have all lent their voices to the animated series. However, Johnson left Zooey Deschanel out on purpose. "Honestly, I would have wanted Zooey but this show is so disgusting that I was a little embarrassed to ask her," Johnson laughed. In the raunchy series, his character Coach Ben Hopkins uses a lot of expletives.
In May 2022, Johnson reunited with Greenfield at the P.S. Arts Express Yourself event, per People. The two friends proved they were still tight by holding hands on the red carpet. Although their "New Girl" era is over, Johnson and his castmates are still holding tight to their friendships.