Tommy Lee Claims Son Brandon Assaulted Him, Files Police Report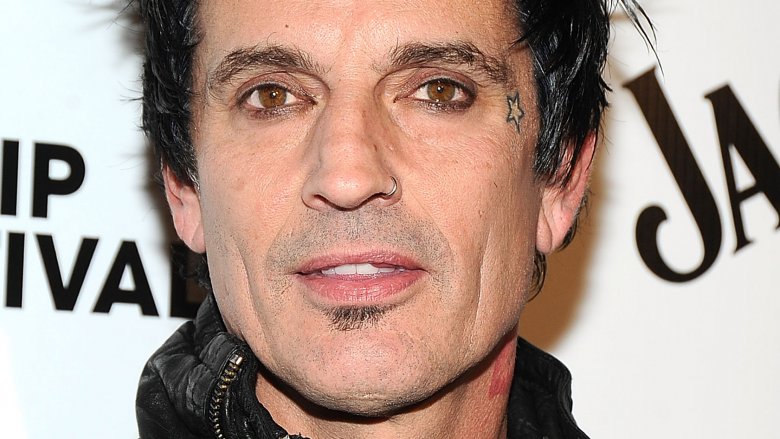 Getty Images
The Mötley Crüe founding member has fired off at his 21-year-old son.
On Monday, March 5, 2018, Tommy Lee took to social media to air his grievances against his son Brandon Lee. According to TMZ, Tommy shared a photo of a newly acquired bloody lip and claimed that Brandon, whom he shares with ex-wife Pamela Anderson, had hit him. "My heart is broken," Tommy wrote. "You can give your kids everything they could ever want in their entire lives and they can still turn against you."
The photo has since been deleted from Tommy's Instagram.
A source told the gossip rag that Tommy was allegedly drunk during the altercation and that Brandon had acted in self-defense. However, Tommy disputed this report, tweeting out, "Hey @TMZ maybe get your facts straight before you go reporting bulls**t. My fiancé and I were in bed when my son busted into the room and assaulted me. I asked him to leave the house and he knocked me unconscious. He ran away from the police. THAT'S the truth."
According to TMZ, Brandon is being investigated for criminal battery, as his father apparently filed a report with the police. Authorities told the gossip rag that Tommy and Brandon had been arguing over a social media post before Brandon — who sources say was living part time with Tommy in an effort to help the drummer overcome alcohol issues — allegedly took a swing at his dad.
Tommy reportedly plans to press charges.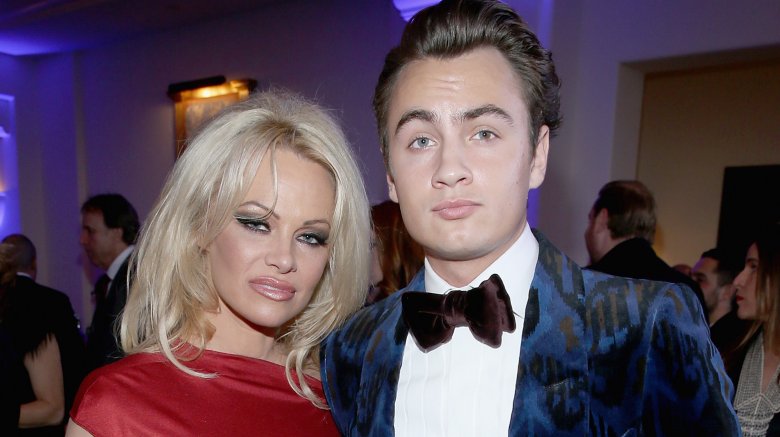 The fight between Tommy and Brandon occurred after Anderson spoke with Piers Morgan on his show Life Stories about her marriage with Tommy. During the interview she commented on Tommy's 1998 arrest for spousal battery (via the Daily Mail). Back then, Tommy had pleaded no contest to charges that he'd assaulted Anderson, allegedly kicking her while she held their son Dylan. He spent six months in jail as a result of the incident (via New York Daily News).
Regarding the assault and the subsequent arrest, Anderson told Morgan, "It just got very ugly. I haven't thought about this in a long time but yeah, it was bad."
Following Anderson's appearance on Morgan's show, Tommy took to Twitter to slam both the TV host and the former Baywatch star. He tweeted, "@piersmorgan ur interviews w/ Donald Trump & my ex-wife are pathetic! Think she'd find something new to discuss instead of rehashing old s**t but I guess she has nothing else going on & needs attention."
He added, "Signed, 'The abuser' (who she texts everyday & asks for me back)."
According to People, Anderson has been named a person of interest in the investigation into Tommy and Brandon's altercation. She's reportedly been cooperating with the authorities. At the time of this writing, no arrests have been made.