Sara Ramirez Opens Up About Her Decision To Come Out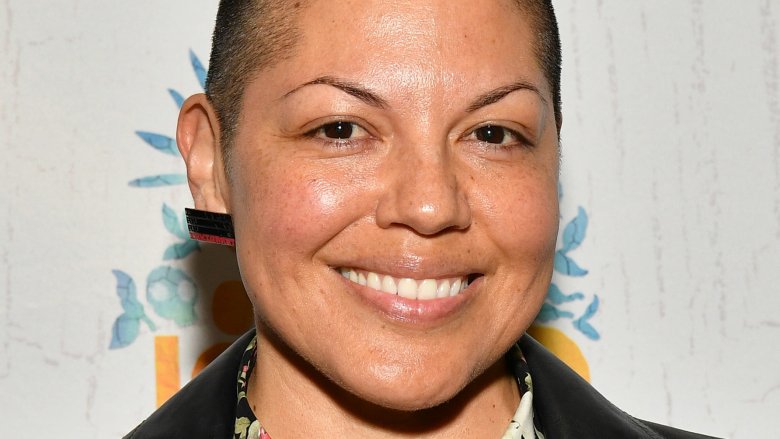 Getty Images
The former Grey's Anatomy star is opening up.
Sara Ramirez, who identifies as queer and bisexual, discussed her decision to come out during an interview with Coming Out Stories, a new video series from Entertainment Weekly and People, on Wednesday, March 7, 2018.
"I didn't know if I was ready to come out publicly," the Madam Secretary star, who portrayed the groundbreaking bisexual character Dr. Callie Torres on Grey's Anatomy, began. However, continued violence against the LGBTQ community, including the Pulse nightclub shooting in Orlando in 2016, compelled her to live openly.
As the 42-year-old explained, "An organic, incremental urgency to use my platform to empower those who are part of these communities that I'm a part of came over me in a way that I've never felt before." She added that coming out brought about a "sense of relief."
"It's been a form of liberation for me to own all of my identities, so that I no longer feel the need to hold back or hide any parts of myself when I walk through any threshold in life," Ramirez continued, revealing that she first shared her "truth" with close friends during a movie night. "Everyone was very supportive and happy for me," the actress said. "The reaction went something like, 'Huh? Cool. Can we get back to the movie now?'"
Ramirez came out publicly via Twitter in October 2016, while supporting the True Colors Fund's 40 to None Summit, which aims to raise awareness about homelessness affecting LGBTQ youth. 
"So many of our youth experiencing homelessness are youth whose lives touch on many intersections — whether they be gender identity, gender expression, race, class, sexual orientation, religion, citizenship status," she shared, before explaining the intersections that exist in her own life, including, "Woman, multi-racial woman, woman of color, queer, bisexual, Mexican-Irish American, immigrant." 
The Coming Out Stories series highlights the coming out experiences of 16 LGBTQ people, who share how the decision to open up to their loved ones and the public about their sexuality and/or gender identity changed their lives. Other participants include Modern Family's Jesse Tyler Ferguson, social media star Tyler Oakley, and Brooke Guinan, a transgender New York City firefighter.